Memorial wall unveiled to migrant fishermen killed in bridge collapse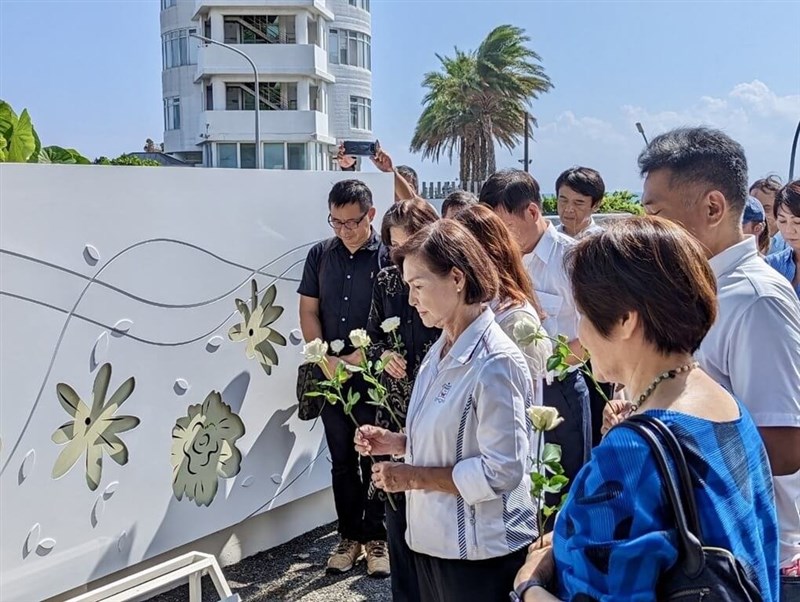 Taipei, Oct. 2 (CNA) A memorial wall was unveiled at a ceremony in Yilan on Sunday to honor six Indonesian and Filipino fishermen who lost their lives when the boats they were on were crushed under a collapsed bridge in the northeastern Taiwan county on Oct. 1, 2019.
The newly erected "Nanfang'ao Bridge Memorial Wall" was built inside the Nanfang'ao Fishing Culture Museum in Yilan by local authorities under the commission of the Ministry of Transportation and Communications.
Designed by Yilan-based artist Chiu Hsien-chang (邱憲章), the wall is divided into two parts. The first part showcases the silhouette of six jasmine flowers, inspired by the national flowers of Indonesia and the Philippines, the Yilan County government said in a statement.
According to the statement, the second part features artistic representations of cross-harbor bridges from various periods.
The first part was inscribed with a poem called "Friendship Flower (莫逆花)."
The verses unfold as "Drifting petals finally settle down. Bury our pureness in the deep blue ocean. Life, like an ocean's tide, ebbs and flows. Connected by Nanfang'ao Bridge, we forge a true friendship to cherish for a lifetime."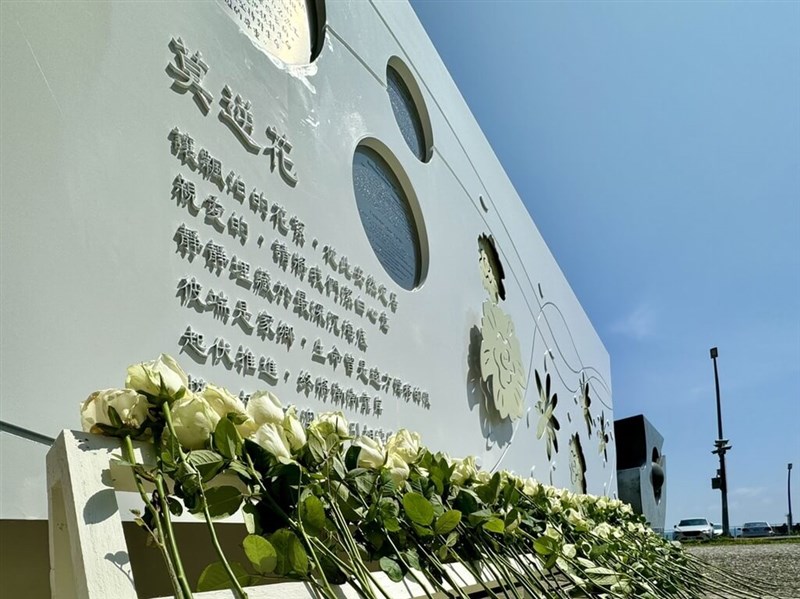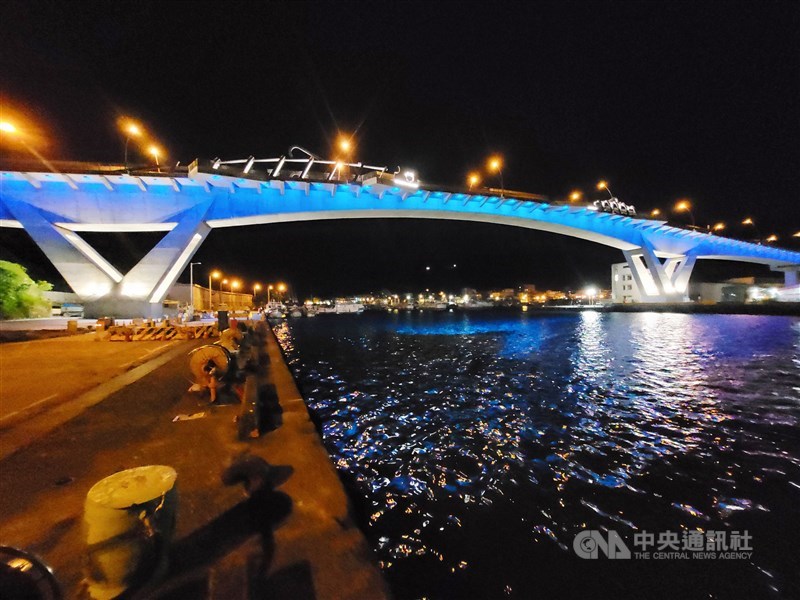 However, Shih Yi-hsiang (施逸翔), the secretary general of the Taiwan Association for Human Rights, rejected the friendship narrative by shifting the focus on the lessons the government should learn from the tragedy.
In a social media post on Sunday, Shih, who was also present at the unveiling ceremony along with local officials, highlighted the sacrifices of migrant fishermen in the accident, urging the acknowledgment and resolution of the harsh living conditions faced by foreign fishermen."
A 2020 investigation into the collapse of the bridge found that corrosion in parts of the bridge, superficial maintenance work and a lack of repairs were to blame for the tragedy.
The new Nanfang'ao Bridge was officially opened to traffic in December 2022.