Hundreds turn out for Masskara Festival in Taipei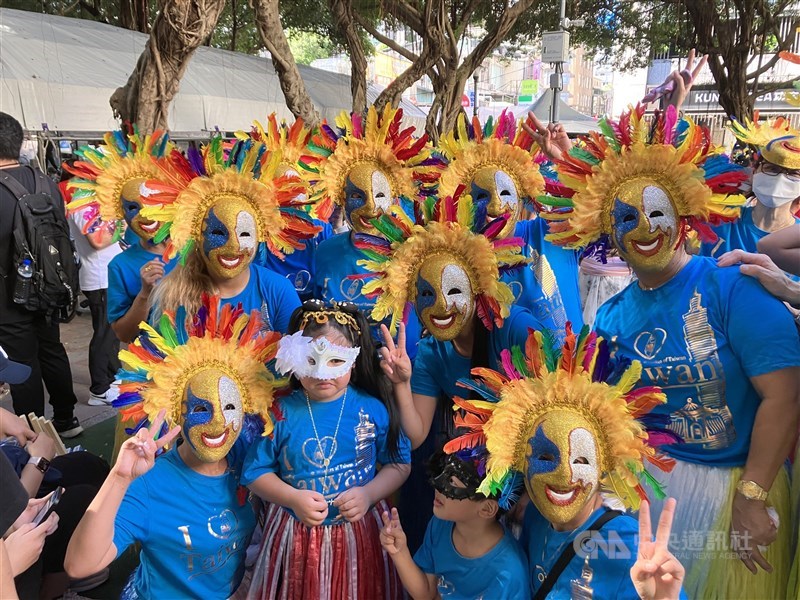 Taipei, Sept. 10 (CNA) Hundreds of revelers took to the streets of Taipei in colorful masks and flamboyant costumes Sunday for the Masskara Festival, an annual celebration of "smiles" first held in the Philippines in 1980.
The parade, organized by the Taipei City Government, brought together 23 groups of performers, including 13 from the local Philippine community, five from Taiwan, and others from Malaysia, Indonesia and China.
The dancers set off from St. Christopher's Church on Zhongshan North Road, passing through Nong'an Street and Linsen North Road before arriving in Quingguang Park on Shuangcheng Street, where each of the groups was given a chance to showcase their moves on stage.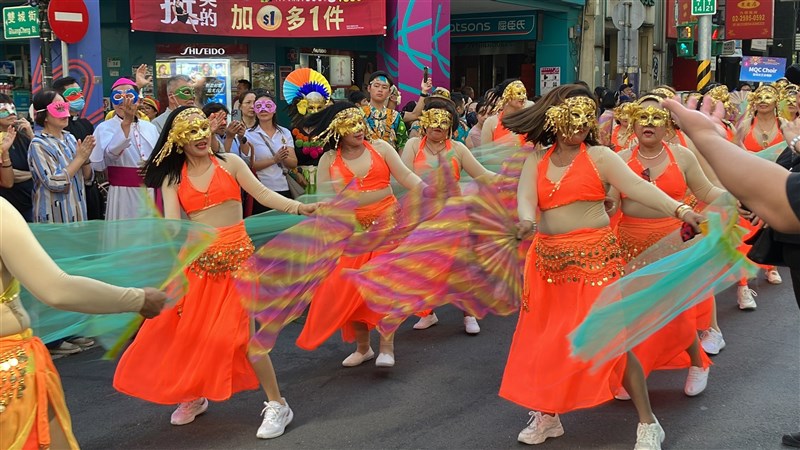 Sharon Brucal from the Philippines, who led the procession of the Divine Majesty Choir, told CNA that she was "overwhelmed" with joy to be part of the parade, whose flurry of colors and exuberant dancers saw bystanders pull out their phones and capture the festivities on camera.
In the Philippines, participants of the Masskara Festival are largely Filipino, but in Taiwan, those taking part in the parade come from a variety of different cultural backgrounds, Brucal said.
She added that she was especially pleased to show off her baton-twirling skills, which she learned in high school.
Jannett Tiu, another member of Taiwan's Philippine community, told CNA that she was thrilled to be able to showcase her home country's traditions in Taiwan.
A regular at the annual parade, Tiu said she was delighted to see some Taiwanese people in attendance this year.
She also noted that there were many more groups in this year's parade compared with last year during the peak of the COVID-19 pandemic in Taiwan.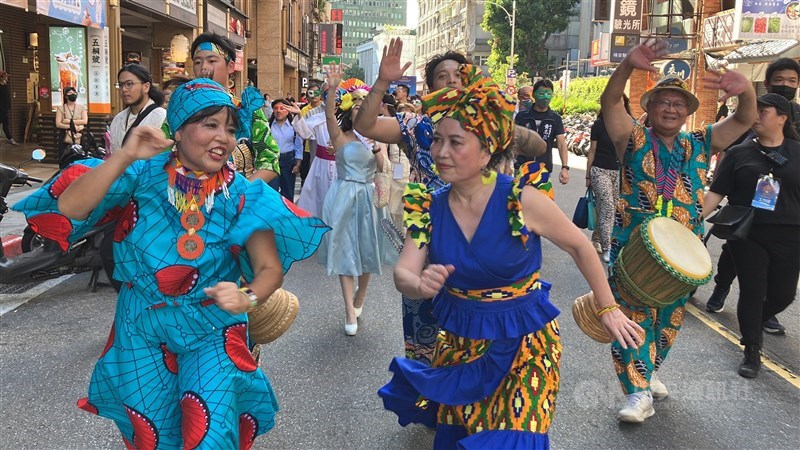 The Masskara Festival was first held in the Philippine city of Bacolod in 1980, in an effort to boost spirits at a time of economic hardship.
Seeking to hold an event that lived up to its reputation as "the city of smiles," Bacolod's Masskara Festival celebrations have become a major tourism draw.