First merger of public and private universities in Taiwan approved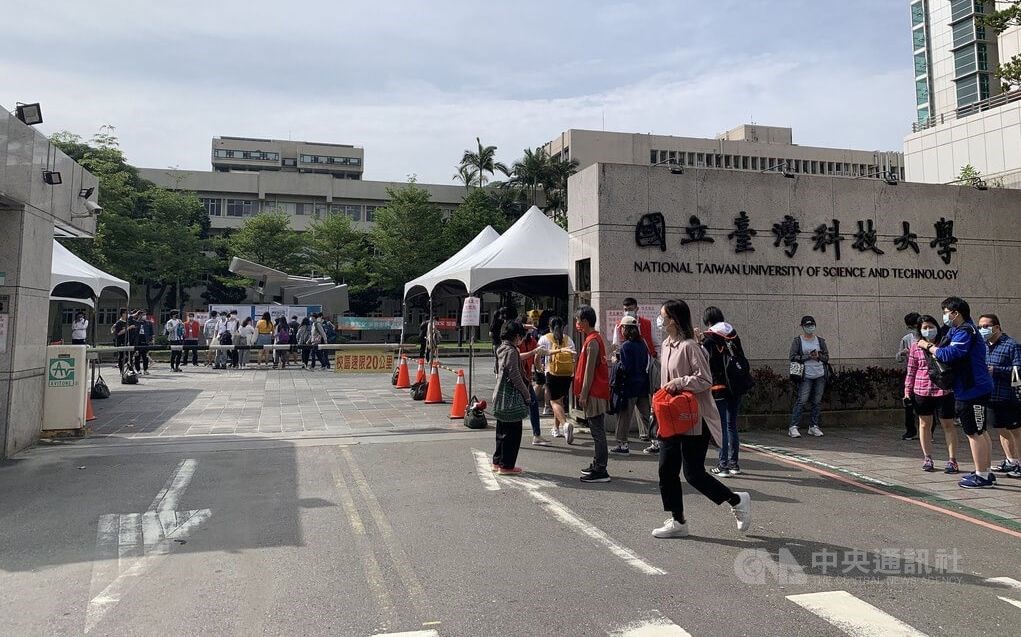 Taipei, May 20 (CNA) The Ministry of Education (MOE) has approved the merger plan of National Taiwan University of Science and Technology (Taiwan Tech) and Hwa Hsia University of Technology, the first ever in Taiwan involving public and private universities.
Yang Yu-hui (楊玉惠), head of the MOE's Department of Technological and Vocational Education, said Taiwan Tech and Hwa Hsia, a private technical university located in Zhonghe District in New Taipei, were notified of the MOE's approval on Thursday.
The consolidation plan was approved as proposed without any further conditions, Yang said.
Many private universities, including Hwa Hsia, have struggled to enroll students and stay afloat as the number of university age students in Taiwan declines because of the precipitous fall in the country's birth rate.
In the 2022-2023 school year, Hwa Hsia only filled 42.39 percent of its openings, the fifth lowest rate of any private university in Taiwan.
Though the move was described by the ministry as a merger, it was essentially designed to have Taiwan Tech take over the assets of the private school and give it a smooth exit.
In fact, the Union of Private School Educators, Taiwan (Uprise) on Friday disputed the MOE's characterization of the move as the first "merger" between a public and a private university given that existing laws do not permit such "mergers."
Uprise President Yu Jung-hui (尤榮輝) said it would be more accurate to say "Taiwan Tech is taking over Hwa Hsia" because Hwa Hsia will first shut down in accordance with the Private School Law and then donate its remaining assets to Taiwan Tech.
Regardless of how the move is described, the MOE's Yang said it was a successful case that other private schools could learn from, and she urged other private schools to make plans in advance rather than wait until they encounter financial difficulties.
She acknowledged, however, that it was relatively easy for Hwa Hsia's board to approve the move because a majority of them were appointed by the MOE to supervise the university and did not have a financial stake in the school.
Board directors at other private schools who still have money invested in the institution might be less willing to consider a similar consolidation plan, Yang said.
Under the plan, Hwa Hsia will not enroll any new students for the 2023-2024 academic year and will close after the 2025-2026 academic year.
Students who have enrolled at Hwa Hsia and met all requirements for graduation will still receive their diploma from the university.
According to a joint press statement released by Taiwan Tech and Hwa Hsia on Friday, Taiwan Tech will hire some of Hwa Hsia's faculty over the next four to five years based on employment contracts to protect their rights and interest.
Hwa Hsia said that during the interim period, its campus in Zhonghe will be used by Taiwan Tech and its remaining campus properties will be donated to Taiwan Tech after Hwa Hsia's debts are paid off.
Related News