Taichung International ACG Expo kicks off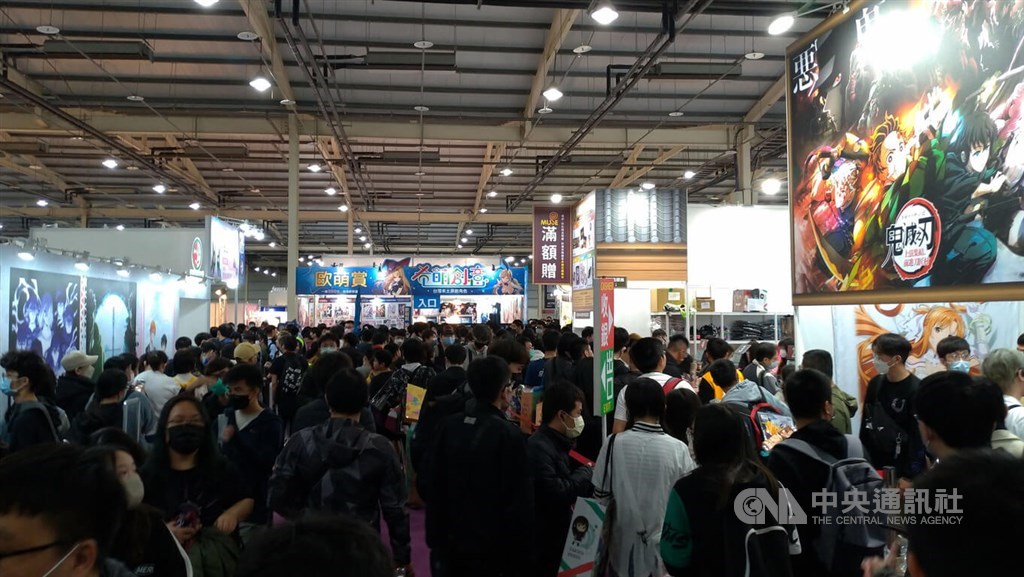 Taipei, April 1 (CNA) The 2023 Taichung International ACG Expo opened on Saturday at Taichung International Exhibition Center, drawing a big turnout despite rainy weather.
Day 1 of the expo, which is in its second year, started with a performance by pop group AKB48 Team TP, a sister group of J-pop girls' group AKB48.
In the afternoon an autograph signing session was held featuring Japanese manga artist Isaku Natsume, the author of manga series "Candy Color Paradox."
A second autograph signing session, scheduled for noon on April 3, will feature Japanese manga artist Sakisita Senmu, who is best known for the series "Jinsei Keikaku of the End."
A number of live band performances have been scheduled in the run-up to April 4 when the ticketed exhibition will conclude.
A blood donation campaign targeting visitors will be held from Sunday to Tuesday at the venue from 10 a.m. to 5 p.m.
Those who donate 250 cc of blood will receive a folder bearing an artwork from the shooting game Little Witch Nobeta, among other prizes.
Individuals who donate up to 500 cc of blood will receive two folders and an additional prize -- toy sword, travel mug, body pillow, lunchbox and more.
The exhibitors have prepared a total of 3,000 prizes for blood donors to be given away on a first-come-first-served basis.
Taichung Mayor Lu Shiow-yen (盧秀燕) said at the exhibition's opening ceremony that the exhibition attracted a turnout of about 200,000 last year at the height of local COVID-19 outbreaks.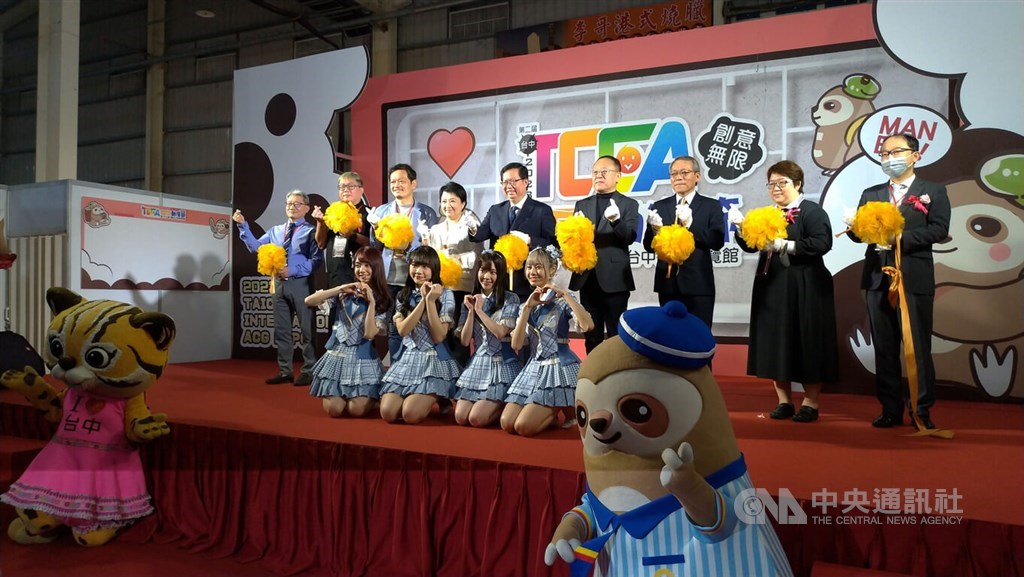 With the pandemic easing, this year's exhibition is expected to attract a turnout of 250,000, Lu added.
Kao Shih-chun (高世椿), secretary-general of Chinese Animation & Comic Publishers Association (CCPA), which organized the exhibition, said the turnout on Saturday was about 75,000.
This year's exhibition features more than 200 booths from 69 exhibitors, the CCPA said.