Nominated Taiwanese designers to attend 65th Grammys in Los Angeles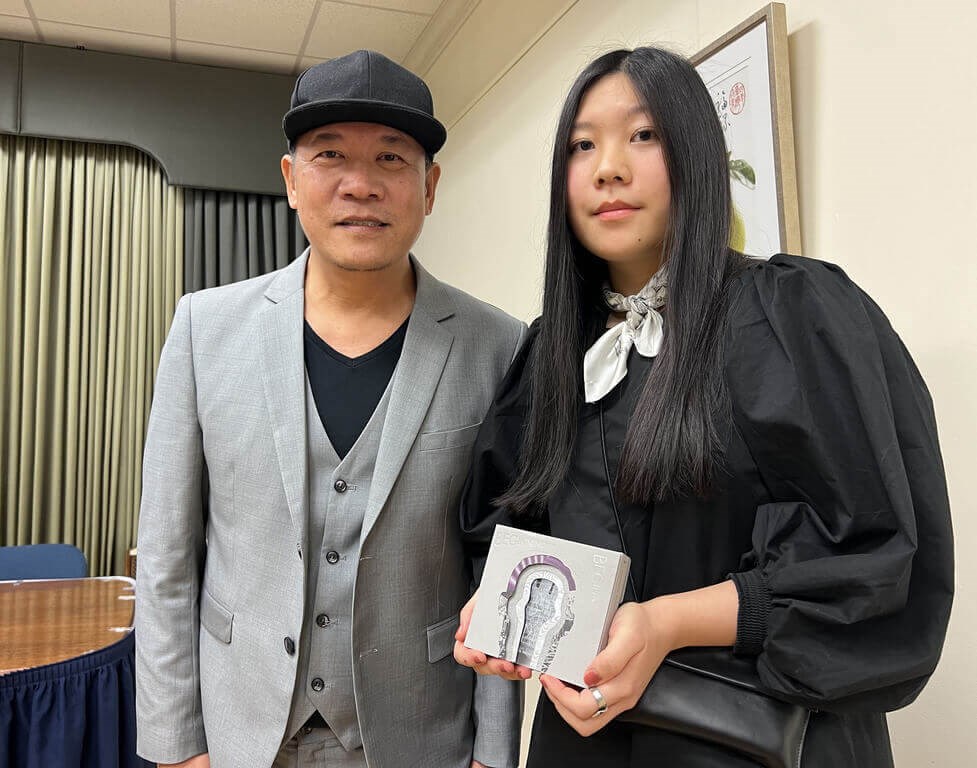 Los Angeles, Feb. 3 (CNA) Taiwanese designers nominated in the "Best Recording Package" category for the 65th Grammys will attend the awards ceremony slated for Sunday at the Crypto.com Arena in Los Angeles.
Xiao Qing-yang (蕭青陽) and his daughter Hsiao Chun-tien (蕭君恬) were nominated for their work on "Beginningless Beginning," which is the soundtrack album produced by Tamsui-Kavalan Chinese Orchestra (淡蘭古道國樂團) for the short film "Tamsui-Kavalan Trails Trilogy" (淡蘭古道三部曲).
"I still feel nervous like a kid," Xiao said of his nomination during a press event organized Friday by the Taiwan Academy in Los Angeles, a nonprofit governmental institute that is an overseas branch of the Ministry of Culture.
It was the seventh time Xiao has been nominated at the annual Grammys, and a first with his daughter.
Update: Taiwanese father-daughter duo wins Grammy Best Recording Package award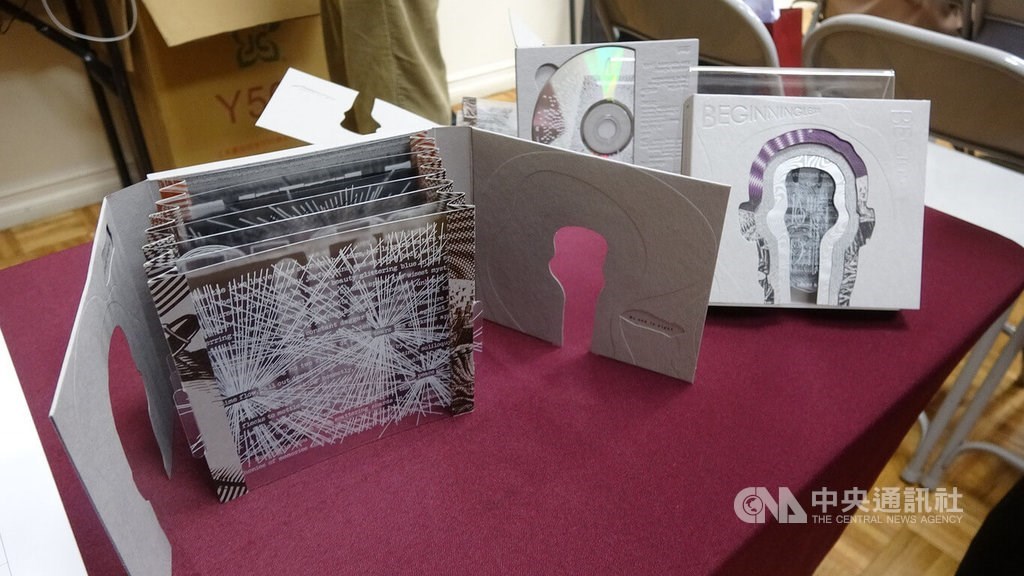 Besides his latest nomination, Xiao had been nominated at the 47th, 50th, 51st and 61st and 64th Grammy Awards for album package design, while one was for the "Best Boxed or Special Limited Edition Package" at the 53rd Grammys.
Unlike his previous work with musicians, Xiao said he had teamed up with his daughter for "Beginningless Beginning," whose package design is based on an abstract concept that conveys Taiwan's centennial-old trails and operas.
Xiao recalled when he was nominated for the first time at the Grammys, his daughter was still a "young child" back then.
Going to the Grammys this time will be different, the designer said, as it symbolizes the passing of the art form from one generation to another.
His daughter, who currently studies at an arts school in London, said compared to the six previous times when she accompanied her father to the ceremony, she will be there with a different status, as a designer, this time.
Hsiao said the experience working with her father was enjoyable, and that they worked together like friends.
The duo will be competing against four other nominees, including Taiwanese illustrator Ming Liu, whose full name is Liu Ming-yen (劉名晏).
Liu, who is also known by his pseudonym WHOSMiNG, was nominated for his work on "Telos," an album released by Taiwanese singer Fann (芳怡).
The album cover's design is themed after a peach and it resembles a gift package.
The 2023 Grammy nominations were announced by the Recording Academy on Nov. 15 last year.