Ambassadors promote literature from their countries at Taipei book fair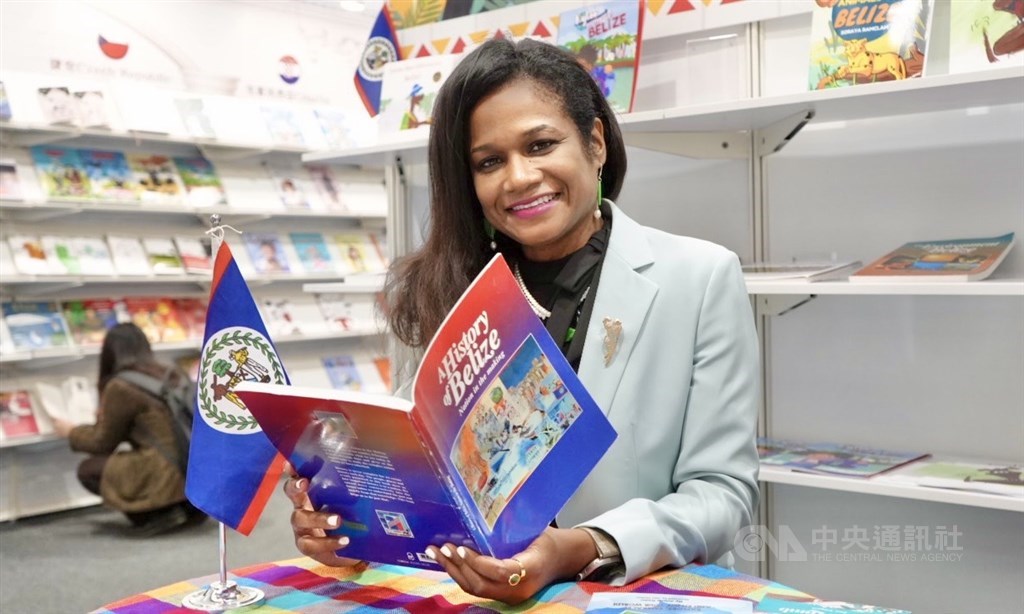 Taipei, Feb. 3 (CNA) The Central America Pavilion at this year's Taipei International Book Exhibition (TIBE) is showcasing literary works from Taiwan's Central American allies as a way of deepening people-to-people understanding.
The pavilion, organized by the embassies of Belize, Guatemala, Honduras and Taiwan's Central America Trade Office, features about 150 English and Spanish language books covering such genres as fiction, non-fiction, humanities, travel and poetry.
Belizean Ambassador to Taiwan Candice Pitts told CNA Friday that the books are like ambassadors as they introduce her country's history, society, culture, people, cuisine and literature.
"I want them to immediately have a better understanding of who we are when they start flipping through these pages. But I also want them to share the emotions of our people, the pride that we have in being Belizeans, in being a free people and in being an independent country," Pitts said.
"And also, the warmth that we have, that we share as a people, which is why we are able to be here in Taiwan. Which is why we are able to establish these formal diplomatic relations with Taiwan because I believe we share these kinds of sentiments and these kinds of values," Pitts said.
On the same day, Pitts presented two English language fiction books, one a debut novel from Belizean writer Zee Edgell "Beka Lamb" and a children's book "Jada Goes to Belize," at a lecture she gave at the exhibition.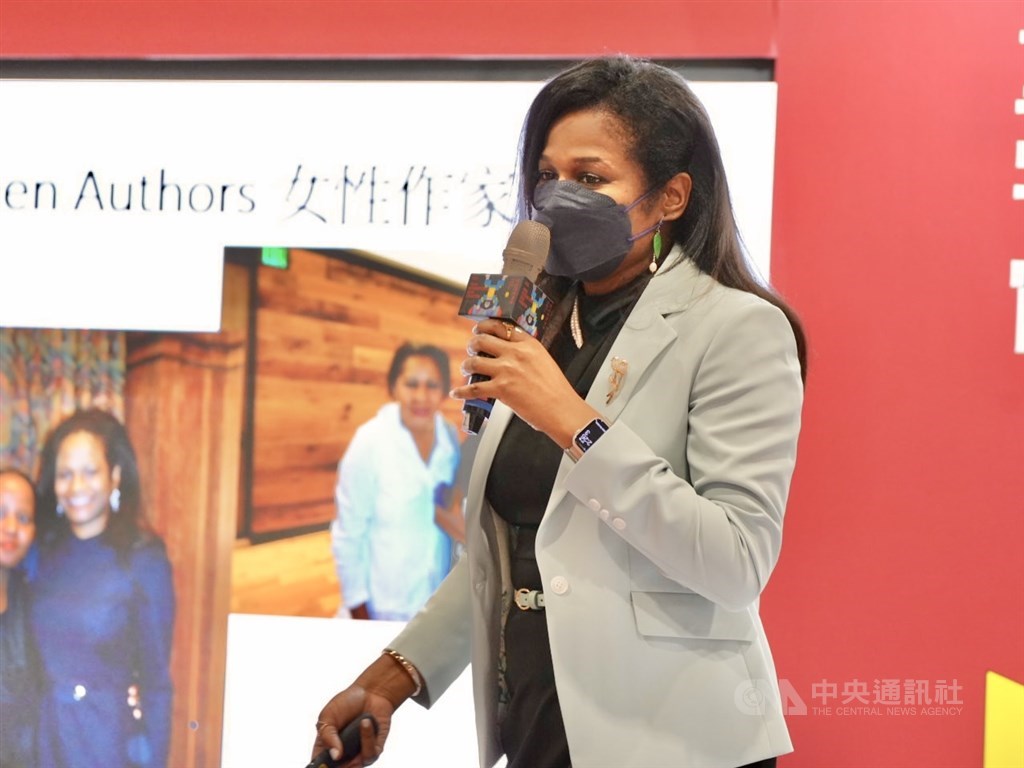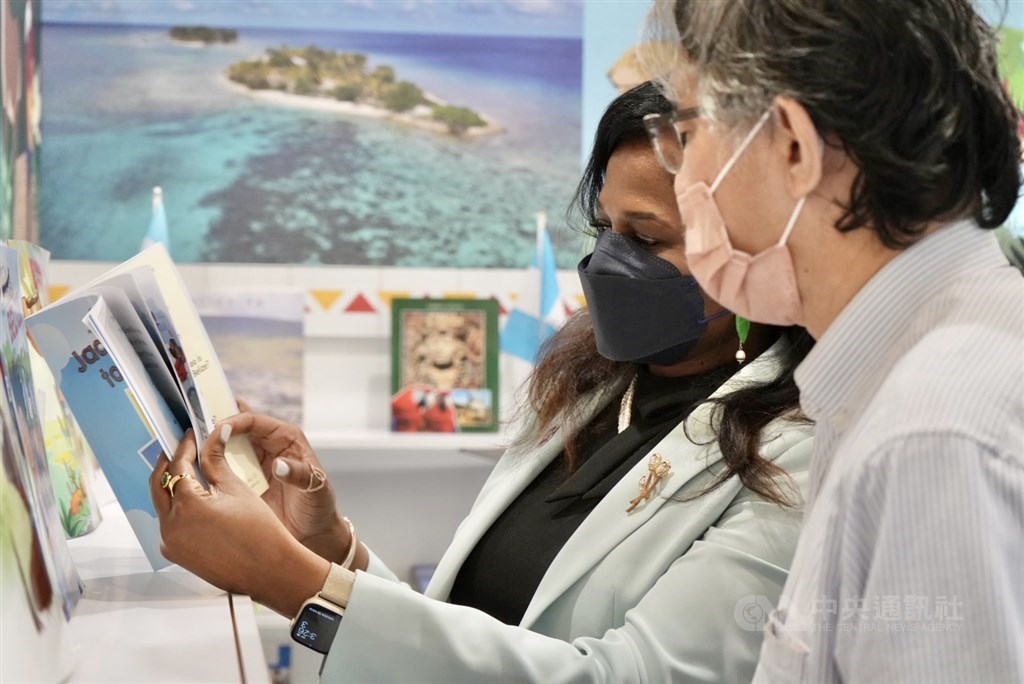 Both of the texts help readers to understand Belize through its journey from colonialism to pre-independence, independence, and post-independence, Pitts said, adding that the books also allow an understanding of Belize's people, society, background and diverse cultures.
The book titles were also part of a selection donated by the Embassy of Belize to Taiwan's National Central Library in December last year to help promote international exposure and encourage a love of reading among children and young people, as Taiwan works to reach its 2030 bilingual English-Mandarin Chinese objective.
"Being exposed to these texts will help you to improve your English, because the more exposure you get to English, the more opportunities you have to improve your English," Pitts said.
Meanwhile, Guatemalan Ambassador to Taiwan Oscar Adolfo Padilla Lam told CNA the Spanish-language books at the Central America Pavilion include poetry, theater, national fairy tales, narratives and some essays about the memory and knowledge of Guatemalan culture, history, and contemporary art.
"Many Taiwanese learn Spanish in Taiwan or abroad, and they might have a special feeling for Guatemala because we are a friend and ally of Taiwan. And what we want is for them to have this encounter with our culture, literature and learn about our writers," Padilla said.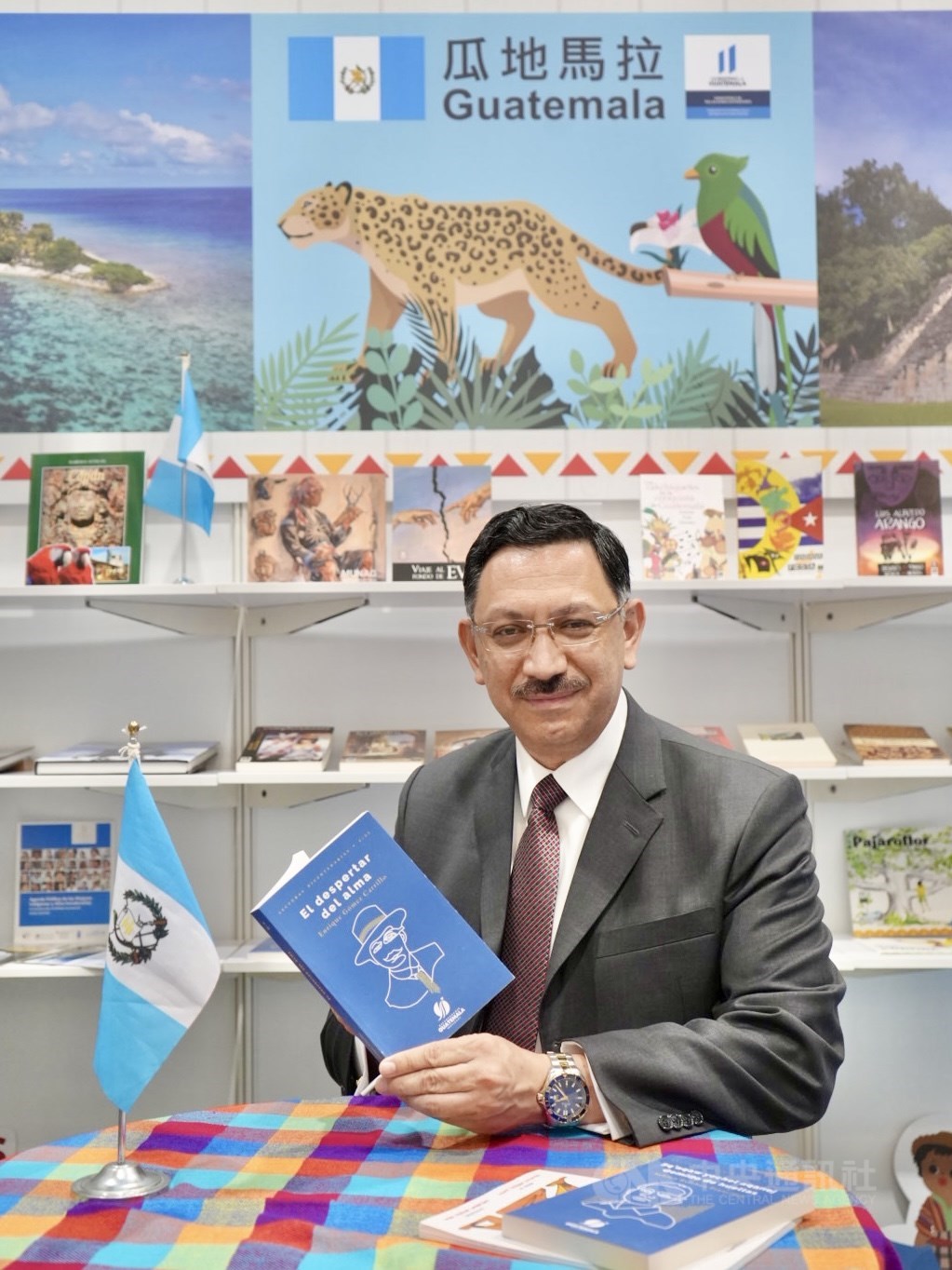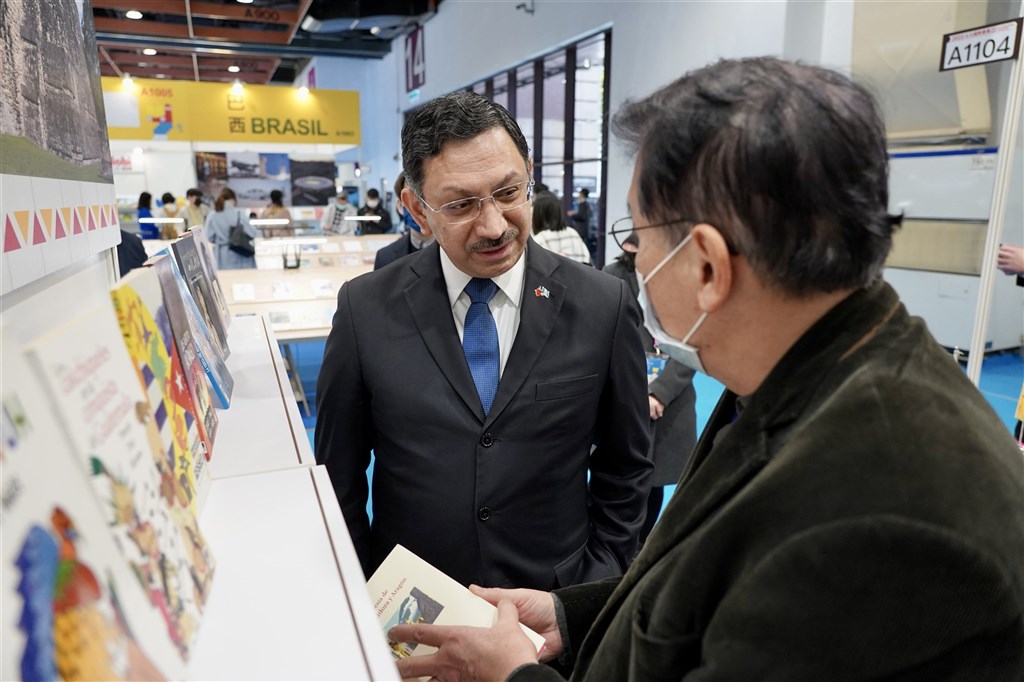 One of the books Padilla recommended was "Popol Vuh," which recounts the mythology and history of the Mayan people.
"The Popol Vuh is one of the most important books because it summarizes the universe through Mayan ancestral storytelling in Guatemalan and Central America, a territory previously called Iximulew," Padilla said.
One of the writers Padilla highlighted is Guatemalan poet, diplomat, novelist, playwright and journalist Miguel Angel Asturias, who won the Noble Prize in Literature in 1967 as his work helped bring attention to the importance of Indigenous cultures.
Asturias was also associated with surrealism and modernist movements, became a precursor of Latin American literature, Padilla said.
"We extend the invitation to Taiwanese readers to visit the section on Guatemala. They can find culture and art going from the most acclaimed authors from the 16th century to nowadays," Padilla said.
"Every book provides an enchanted point of view about Guatemalan social, economic, political and moral life's journey in our country," Padilla said.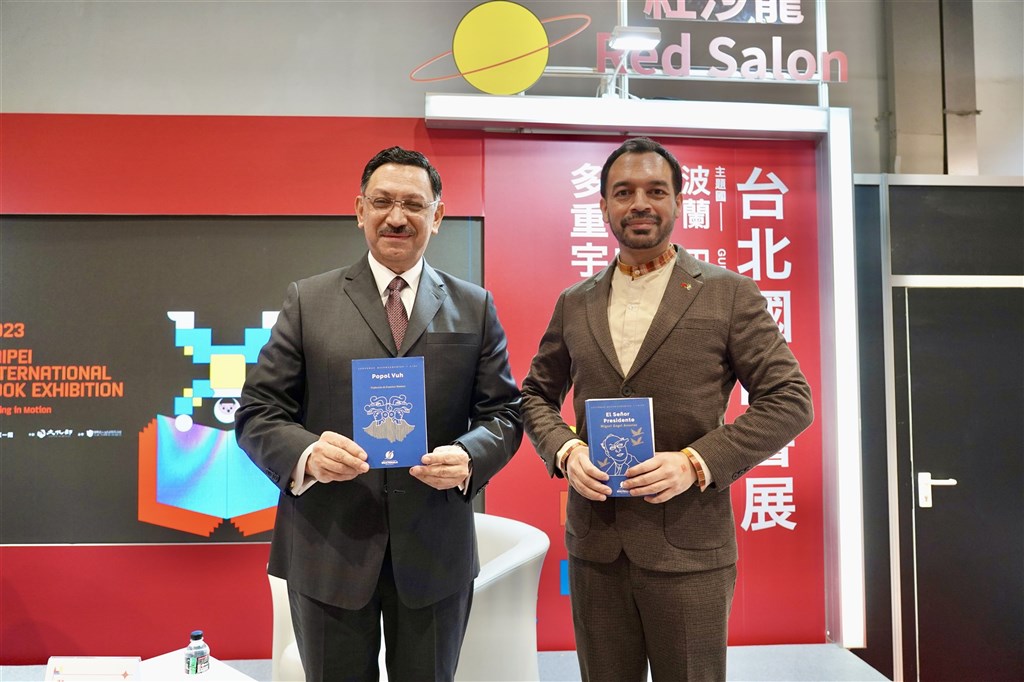 The 2023 TIBE, which runs from Jan. 31 to Feb. 5, is being held at the Taipei World Trade Center in the city's Xinyi District.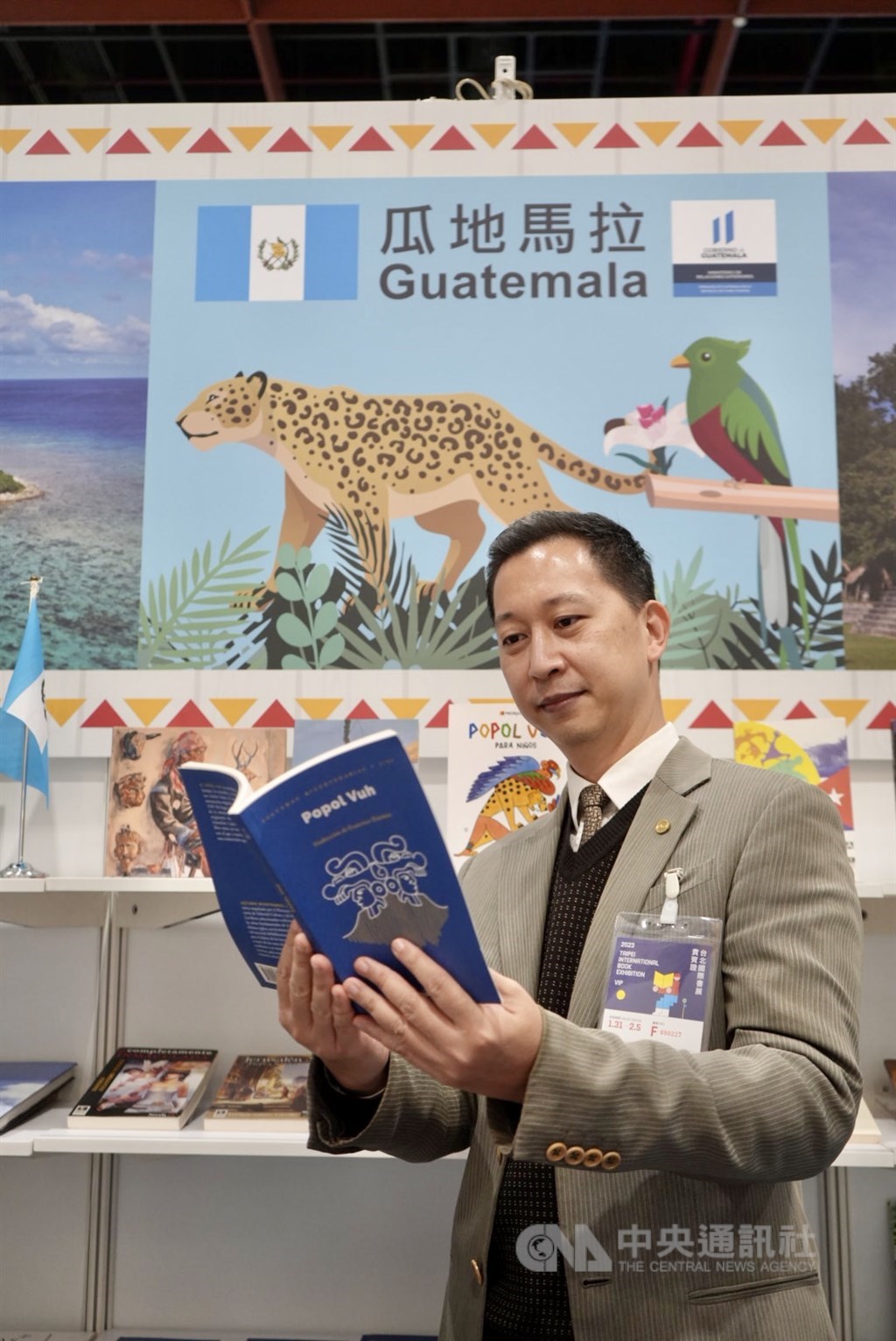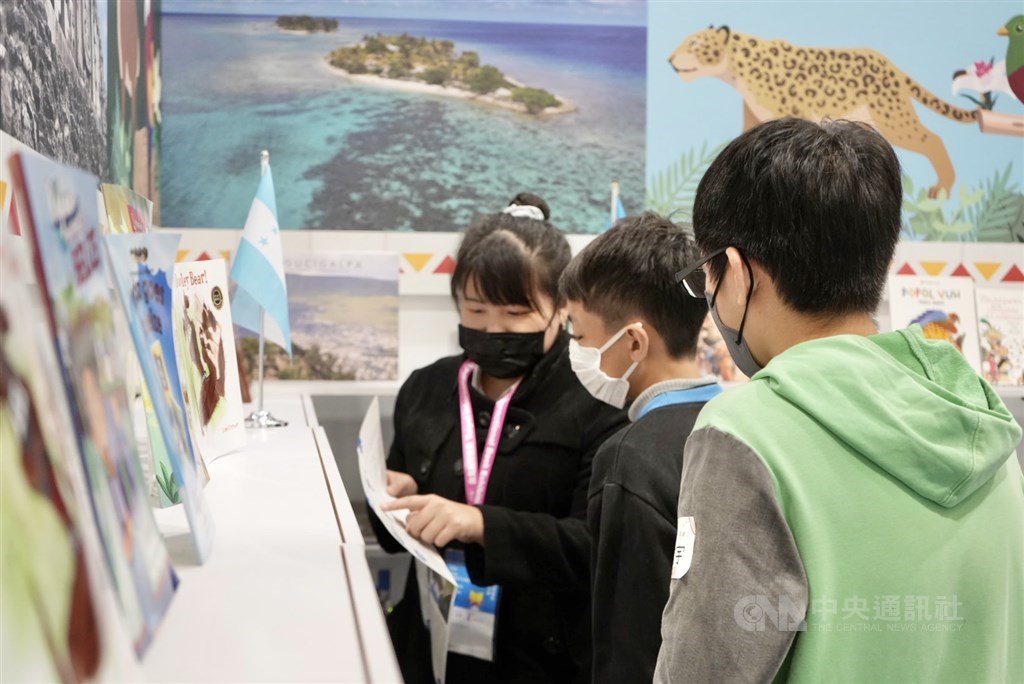 Related News
Feb. 1: Academia Sinica showcases astronomy projects at book fair
Feb. 1: Taipei book fair's Italian pavilion spotlights writer Italo Calvino
Jan. 31: Taipei book fair opens, features Poland as guest of honor
Jan. 30: Polish author of 'The Witcher' appears at Taipei book fair event