Taiwan foundation confers Love of Lives award to Afghan refugee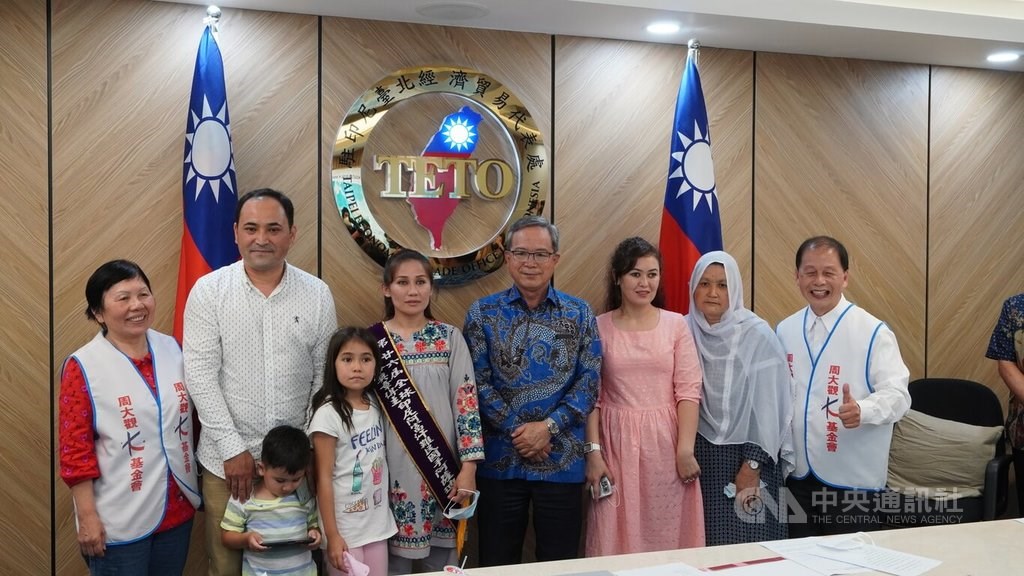 Taipei, Feb.1 (CNA) A Taiwan-based foundation has named an Afghan athlete who has lived in limbo in Indonesia for seven years as one of its 2023 Fervent Global Love of Lives Award recipients for her dedication to improving the happiness and well-being of others.
The award winner, 31-year-old karate athlete Meena Asadi, has been in Indonesia since 2015 after fleeing violence in Afghanistan, and she now offers free karate classes to refugees in the Cisarua area of Bogor, a city in West Java south of Jakarta.
She was awarded the prize by Chou Chin-hua (周進華), founder of the Chou Ta-Kuan Cultural and Educational Foundation, in Jakarta on Jan. 24.
In her acceptance speech, Asadi said she always believed that the only way to chase out darkness was to "turn on the light," which is why she continues to run the Cisarua Refugee Shotokan Karate Club (CRSKC) for international refugees despite major financial challenges.
"I believe that only by turning on the light can we win against the darkness. This is the only way out of our struggle," Asadi said. "Let each one of us light a lamp in our own way, so that the world becomes brighter."
Asadi and her husband Ashraf Jawadi established CRSKC in 2016, a year after fleeing their home country, and it currently has about 40 refugee students of all ages from Afghanistan, Iran, Iraq, Pakistan, and Sudan.
The club teaches refugees karate to help them reduce their anxiety, acquire skills and give them hope while they wait to be resettled to a third country, and it launched a physical training program for female refugees in 2022.
A black belt in karate, Asadi won three silver medals at the 2011 South Asian Games, the first woman representing Afghanistan ever to earn a medal at an international karate tournament.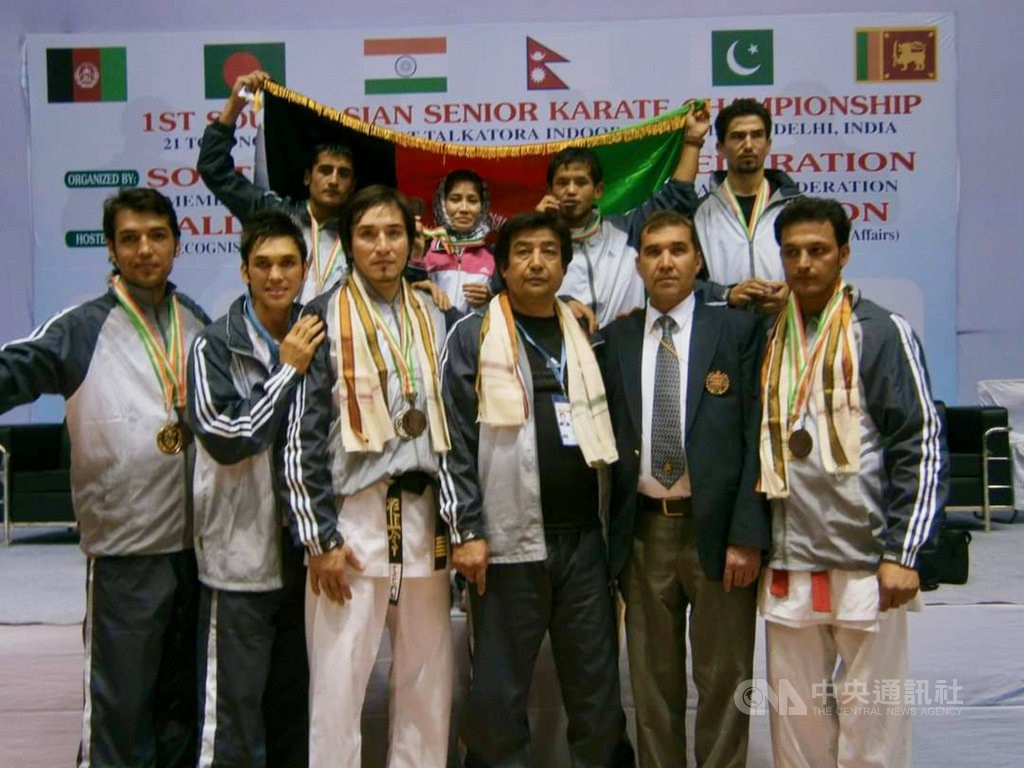 Like many of Afghanistan's Hazara people who have long lived in fear of being targeted by militants due to their Shia Muslim faith, Asadi's parents sought refuge in Pakistan in 1998 when she was six and Afghanistan was under the draconian rule of the Taliban.
Intrigued by martial arts since she was 13, Asadi has battled long odds, including the pervasive discrimination in Afghan society against women and girls in sports, to chase her dream of being a pro athlete and to encourage girls to break gender barriers in sports.
After establishing herself as an acclaimed athlete who won dozens of titles in karate for Pakistan, Asadi returned to Afghanistan in 2011 because she wanted to compete on the world stage under Afghanistan's flag and to cultivate young talent for her country.
The 2011 victory created a buzz in Afghan media and attracted many girls to register for karate classes at Asadi's club founded earlier that year in Kabul, the first ever co-ed karate club in the country.
The initiative, however, also made her a target of Islamist extremists, who considered the co-ed format unacceptable to Islam.
Facing continuous threats of violence and intimidation against herself and her students from Islamist extremists, Asadi and her family left Afghanistan in 2015, and ended up landing in Indonesia to wait to be settled to a third country.
At the award presentation ceremony at the Taipei Economic and Trade Office, the representative office of the Republic of China (official name of Taiwan), Asadi highlighted the plight of Afghan woman under Taliban rule since August 2021.
"I am talking about a country where a terrorist group is ruling today, where women are deprived of all basic human rights," she said. "Women do not have the right to study, work, travel, do sports or even leave the house alone."
Asadi also took the opportunity to draw attention to the predicament of the roughly 14,000 international refugees trapped in Indonesia, many of whom have waited for as many as 10 years to be resettled in a third country.
"Refugees in Indonesia do not have access to basic human rights such as education, work and travel. They spend more than 10 years in uncertainty, facing depression, mental illness and many challenges," she said.
Speaking to CNA, Chou said the spirit of "challenging limits" and "never giving up" embodied by Asadi perfectly reflected the Love of Lives award, and it hoped that honoring Asadi's story would help raise awareness of women's rights in Afghanistan.
"Women have tremendous power," he said.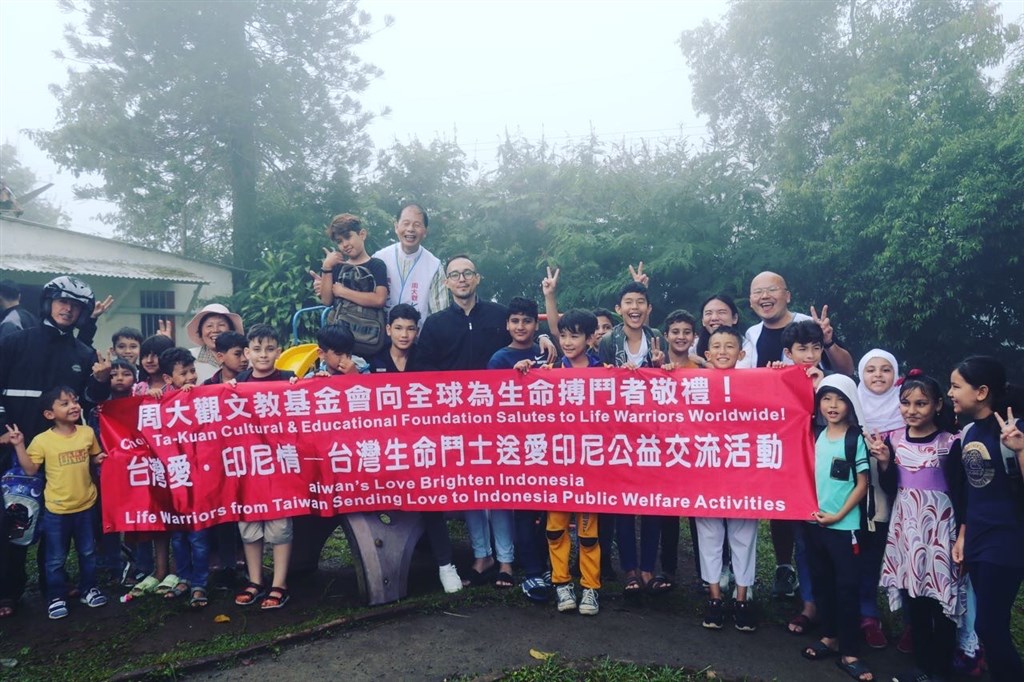 The awards, being held for the 26th time in 2023, were created in 1998 by the Chou Ta-Kuan Cultural and Educational Foundation, which was founded by Chou and his wife Guo Ying-lan (郭盈蘭) in memory of their eldest son Chou Ta-Kuan (周大觀), a young cancer-fighting poet who died at the age of 10 in 1997.
Asadi was one of the 22 recipients of the 2023 Fervent Global Love of Lives Award, beating out 3,124 other candidates from around the world, according to the foundation.
As part of the foundation's efforts to express support for refugees, Chou, Guo and other foundation members also visited and donated stationary supplies to the Refugee Learning Center in Cisarua, which provides basic education to refugee children.