We come in pieces: 'Taiwanese UFO pancake' lands in Vietnam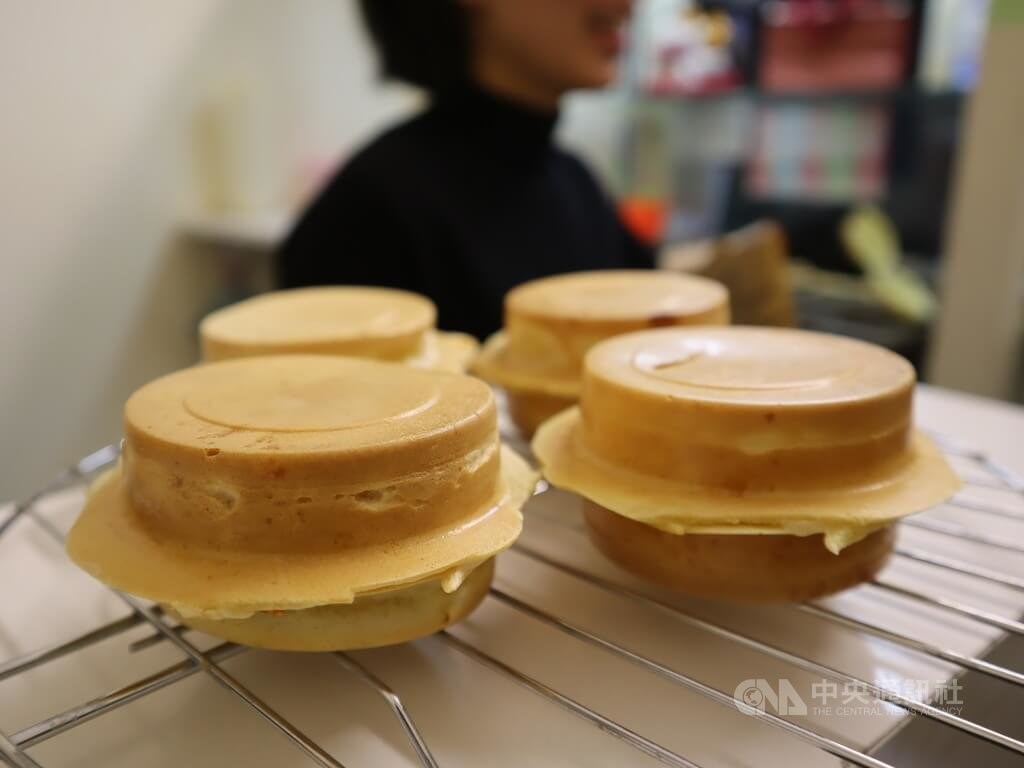 Hanoi, Jan. 21 (CNA) A Vietnamese entrepreneur who fell in love with Taiwanese wheel cake while studying on the island has enjoyed success selling the batter bread, which she rebranded as "Taiwanese UFO pancake."
Speaking with CNA, Tran Thi Thu Hang said her favorite snacks while studying in Taiwan were sweet potato balls and wheel cakes, the Taiwanese version of the Japanese pastry imagawayaki.
Like its Japanese counterpart, wheel cake is a round circular batter bread with texture similar to that of a Western pancake that can be either a dessert or snack depending on filling.
"Wheel cakes can be easily paired with different fillings," Tran said, "And they taste delicious."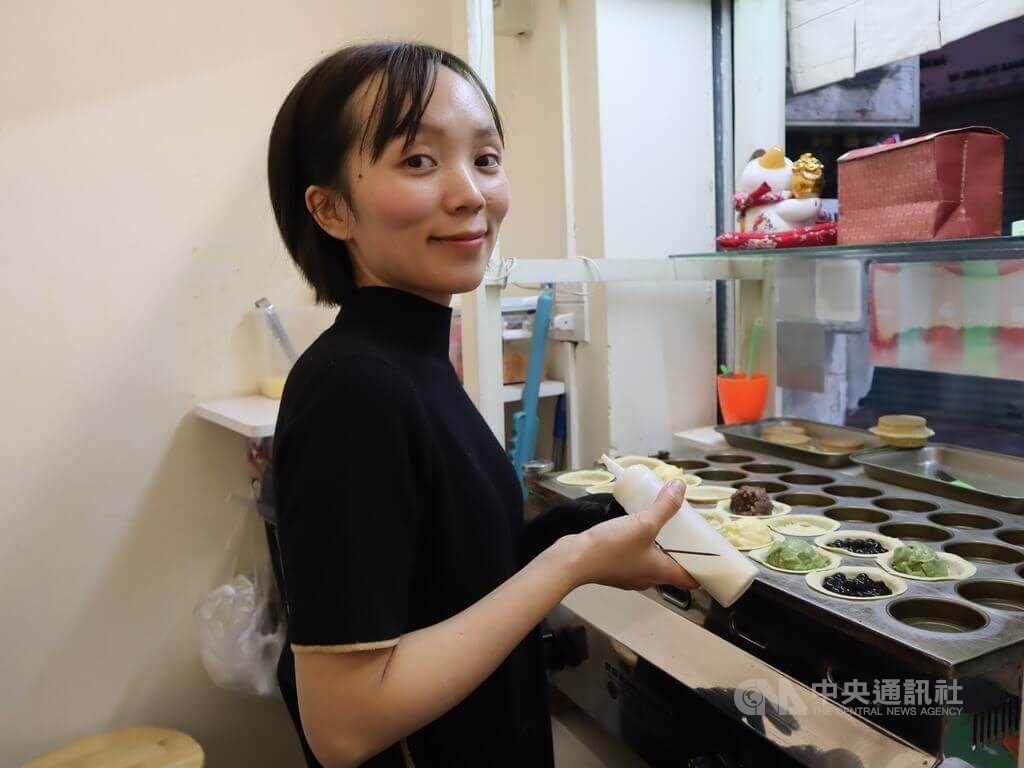 As an international student enrolled in Taichung's Feng Chia University from 2015 to 2019, Tran would often frequent the university's neighboring Feng Chia Night Market to feast on her favorite snacks.
At the top of her list of favorites was wheel cakes. "It's hot, it's spongy, it's crispy, and crumbly all in one," Tran said. "Taking a bite with a mouthful of filling was a sensation I had never experienced before in Vietnam."
Although she first worked at a private company upon her return to Vietnam, Tran said she was unable to shake off the dream which she had since her youth to have her own business. She said she would frequently think up various possibilities of running her own shop serving her favorite Taiwanese snacks.
Eventually, Tran settled upon wheel cakes, as its versatility gave her the flexibility needed to create enough flavors to cater for the wide array of palates that exists in Vietnam.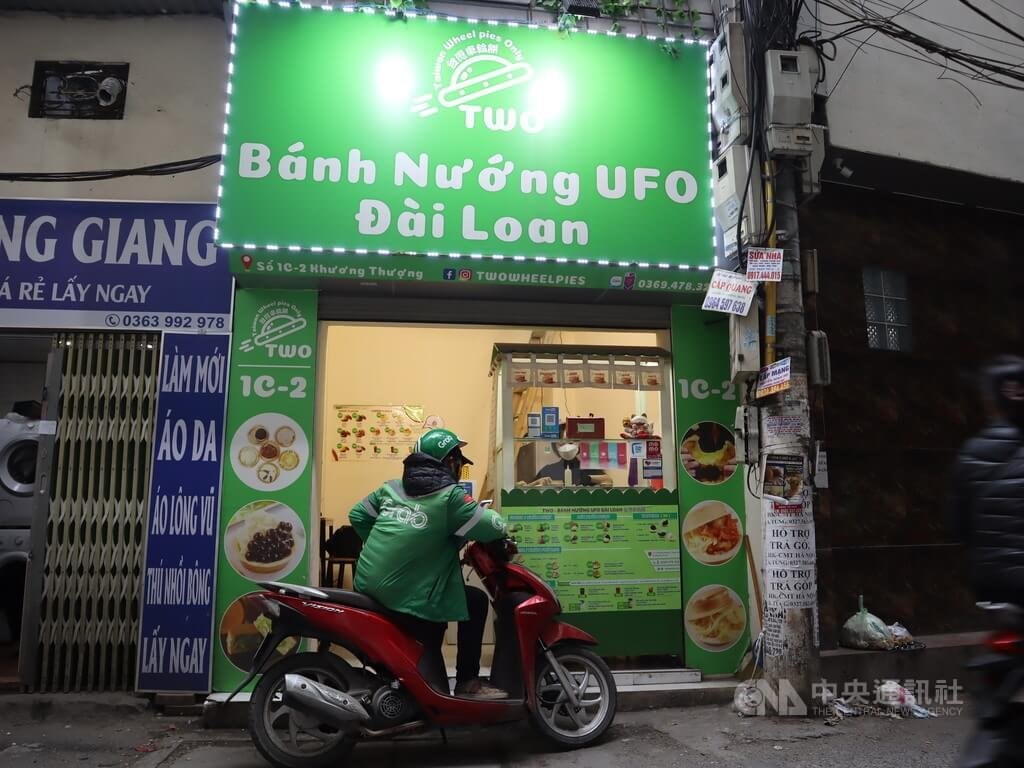 In 10 months since she started her humble food operation, Tran currently serves up to 15 flavors including staple ones like red beans, macha and butter which she enjoyed in Taiwan, and spicy chicken designed for her fellow Vietnamese. The latter, which was created by Tran and is not found in Taiwan, features actual chicken stuffed inside the cake.
When asked why she decided to rebrand the Japan-inspired Taiwanese pastry, Tran replied, "don't you think that wheel cakes look like UFOs?"
Her rebranding of the product turned out to be a very smart marketing move as customers flood her store out of either curiosity at the otherworldly-looking food product or simply out of love for the flavor.
"After eating Taiwan UFO pancakes, my troubles seemed to be teleported to another universe by the flying objects," reads one of the local food delivery service reviews of Tran's wheel cakes.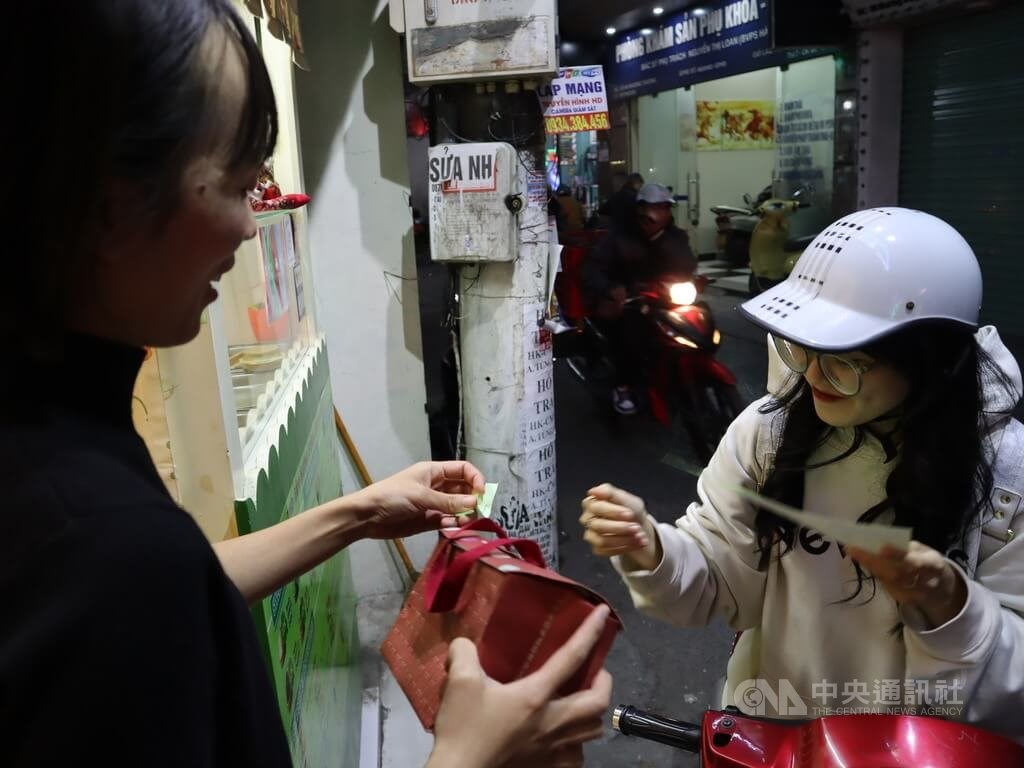 The Vietnamese entrepreneur added that to create the crusty ring on all of her products, she had to import mold griddles from Taiwan since she was unable to successfully do so with cookware found in Vietnam.
Today, Tran sells around 250 pieces of her UFO pancakes a day at approximately NT$20 (US$0.65).
As the economical food item is especially popular among students, Tran said she could even sell between 400 to 500 pieces on some days.
On her work operation, Tran said that as she started and runs the business on her own, she only has time to ensure quality control and none for promoting her business.
She said her customer-first work ethic came from her years in Taiwan.
Meanwhile, her army of die-hard fans made up for her lack of advertising by taking it upon themselves to spread word about her food on social media, according to Tran.
With her gaining popularity, Tran said she was seriously thinking about opening a second branch to spread her cosmic pastry, with a number of customers also inquiring about the possibility of joining her as franchisees.
Tran added that as gratitude for Taiwan in being the source of the idea for her successful business, she often attends events organized by the Taipei Economic and Cultural Office in Vietnam and Taiwan business organizations to sell wheel cakes, which enables her to further promote Taiwan to her fellow Vietnamese.
"Vietnamese people only know that Taiwan has milk tea and pineapple cakes," Tran said. "I want to make wheel cakes big here and help people get to know Taiwan better."