Landscape art festival opens in Taitung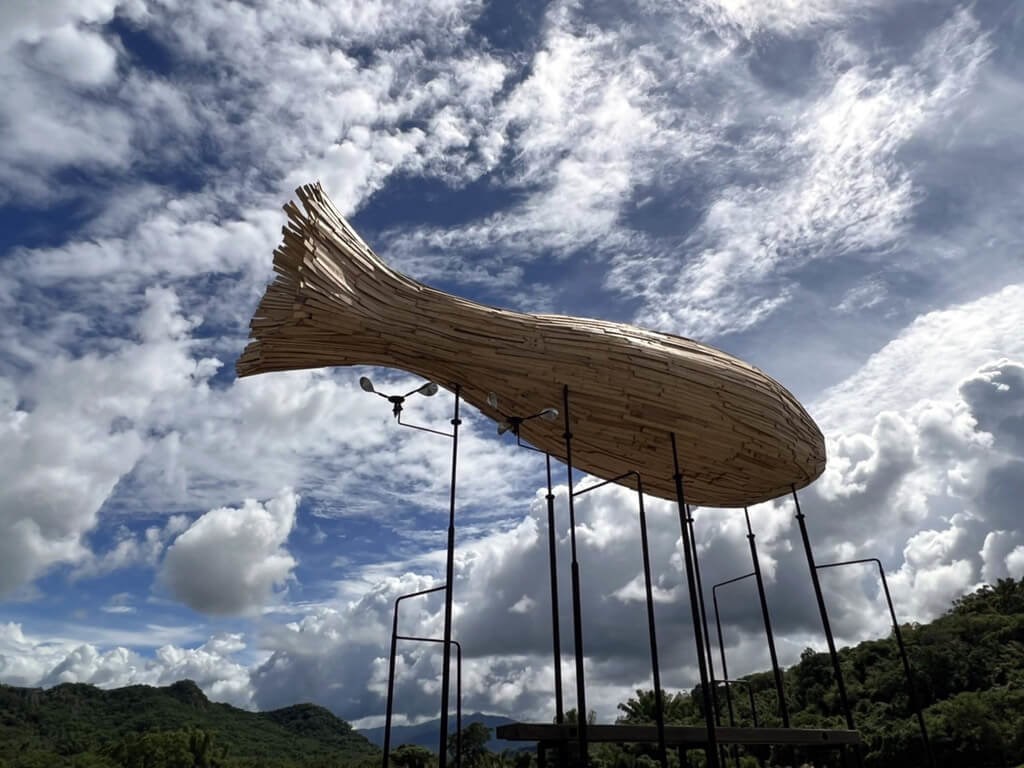 Taipei, July 2 (CNA) An annual art festival, featuring 10 installation pieces by local and foreign artists, opened in Taitung on Friday in celebration of the spectacular rural landscape in the southeastern county, the organizers said.
The installation artworks are being displayed in different townships in Taitung -- three pieces in Guanshan, six in Luye, and one in Haiduan, according to the Taitung Branch of the Soil and Water Conservation Bureau, which organized the event.
The East Rift Valley Land Art Festival seeks to highlight the breathtaking scenery along a 60 kilometer stretch called County Road No. 197 in the East Rift Valley and create harmony between humans and nature, the bureau said.
The three artworks on display in Guanshan Township were created by Taiwanese artists Pasulange Druluan (安君實), Huang Wen-yuan (黃文淵), Tung Min-chin (董旻晋), according to the bureau.
The six pieces in Luye are "Acculturation," by Varol Topaç of Turkey and Woo Tze-hong (胡梓康) and Sophia Kwok (郭笑儀) of Hong Kong, "Endless Flow" by British artist Tim Norris, "Fly To Universe" by South Korean Song Joo-yean, and three other artworks by Taiwanese Kalabaw Monalei (陳勤), Tafong Kati (達鳳・旮赫地), and Lee Wei-mu (李維睦), according to the organizers.
Lee used wood and iron to build a fish-shaped cloud, under which visitors can sit and enjoy the breezes and the picturesque views of the valley, according to the event's website.
The sole installation piece in Haiduan Township is called "Romantic Moment," by South Korean Kim Ki-young, the bureau said.
According to the bureau's director Ko Tsan-tang (柯燦堂), the artworks have been installed in beautiful rural areas that are little known, in the hope of attracting visitors to explore the fascinating landscape and food.
The annual festival in the scenic East Rift Valley was first held in 2019.