Tainan museum to showcase portraits from British gallery
Tainan, July 1 (CNA) The Chimei Museum in Tainan, southern Taiwan, will be holding an exhibition with the National Portrait Gallery, London (NPG) to showcase portraits of important British figures collected by the gallery since its establishment over a century ago, the museum announced Friday.
The exhibition, titled "Icons & Identities: Masterpieces of Portraiture," is a first-time collaboration with the NPG, Chimei Museum said in a press release issued Friday.
Since 1856, the NPG has been housing and accumulating portraits of famous and important British people, Chimei Museum said.
The NPG currently has around 215,000 pieces in its collection, and it is the first time in the gallery's history that it has allowed a large number of its national-treasure level art pieces to leave British soil, stated the museum.
The reason is due to the gallery being closed down for renovation until 2023 as a part of NPG's Inspiring People project, the museum said.
The show, which is scheduled to begin on Aug. 27, will serve as a celebration of the museum's 30th anniversary, showcasing portraits of historic figures, such as British playwright William Shakespeare, and modern-day icons like singer-songwriter Ed Sheeran, Chimei Museum said.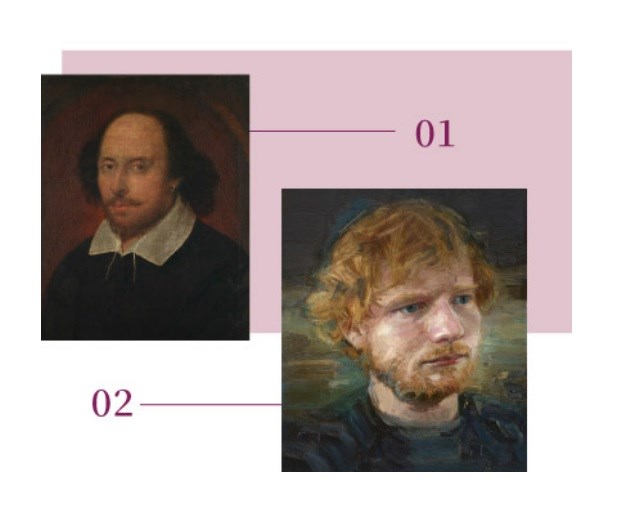 According to the museum, the portrait of Shakespeare is the NPG's first collected piece.
Research into the painting suggested that it could be the only Shakespeare's portrait done by the artist who saw the great writer in person, Chimei Museum said, noting that many portraits of the playwright from generations that followed referenced from the one displayed at the NPG.
Hsu Chia-chang (許家彰), the curator of Chimei Museum, said the exhibition would provide an opportunity for Taiwanese people to catch a glimpse of significant British figures without having to leave Taiwan.
He also implored prospective visitors to visit his museum's website to get more information about the show and get promotional ticket deals while they were still available.
The Icons & Identities: Masterpieces of Portraiture show will be held at the special exhibition hall at Chimei Museum from Aug. 27, 2022 to Feb. 28, 2023.