Taipei book fair opens physically for first time in 3 years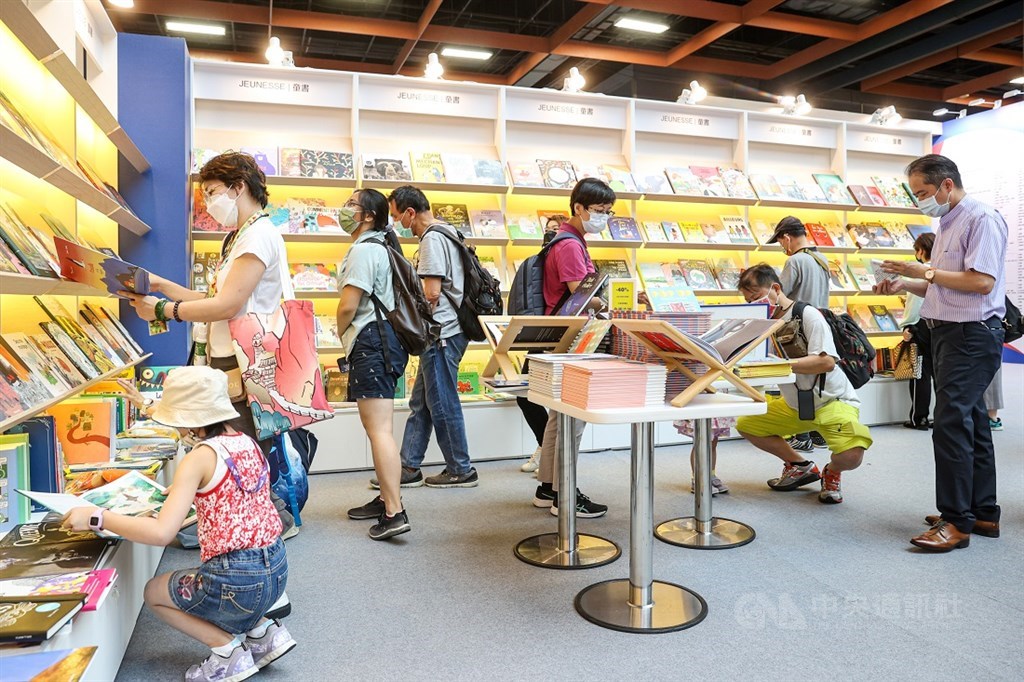 Taipei, June 2 (CNA) The 2022 Taipei International Book Exhibition (TIBE) returned as a physical event Thursday for the first time in three years, featuring books from over 300 domestic and overseas publishers, after the exhibition's two previous editions were held online.
Featuring the theme "Reading and Publishing Beyond the Pandemic," the TIBE opened at Exhibition Hall 1 of the Taipei World Trade Center with around 160 domestic and 150 international publishers from 21 countries, Culture Minister Lee Yung-te (李永得) said during a speech at the opening ceremony.
Lee said he believed the exhibition would flourish because of the great importance Taiwan places on the freedom of publishing.
This year marks the first time the exhibition is being held physically since 2019 after the last two annual editions were online-only due to the COVID-19 pandemic that began in early 2020.
Robert Lin (林訓民), chairman of the Taipei Book Fair Foundation, one of the main organizers of the TIBE, thanked France for taking the role of the "Guest of Honor" at the book fair for the fourth time.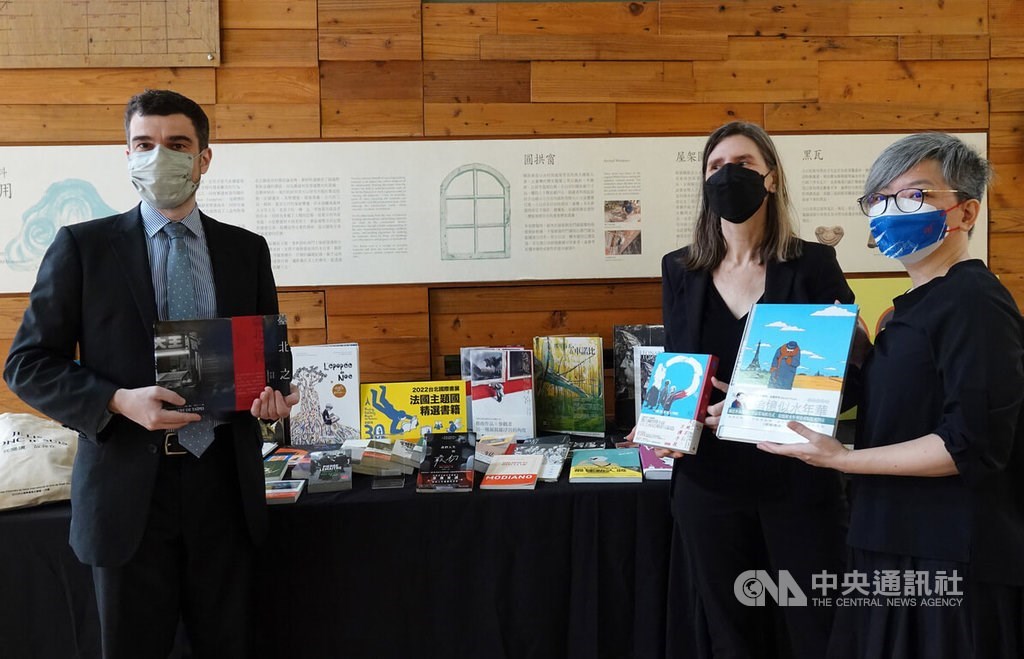 About 80 publishers from France will showcase 2,000 books, while three special displays will be featured in the country's national pavilion, said David Kibler, head of culture, university cooperation and education of the French Bureau Français de Taiwan, during a press preview on Wednesday.
Organizers of the Taipei book fair also announced that Ukraine would join the expo for the first time at a special "We Stand with Ukraine" section.
Organizers said the fair would also include a special exhibition displaying works by 15 Ukrainian illustrators that reflect the current experience of Ukrainians about the ongoing war with Russia.
Valentina Butenko, an international market development executive at Yakaboo, an online bookstore in Ukraine, will lead talks and keynote speeches on Ukrainian culture and national identity, and the country's publishing culture.
Meanwhile, Vice President Lai Ching-te (賴清德) thanked publishers for their hard work in enabling the TIBE to be successfully held.
"The TIBE is a very important annual event, it is also a very important platform for exchanges between Taiwanese and international publishers," Lai said.
International writers who will be present at the TIBE this year include Éric Faye, a French prize-winning author of over twenty books of fiction, essays and travel writing, who will hold a book signing event on Friday.
American novelist Jonathan Franzen and Dutch illustrator Anne Roos Kleiss, also known as Roozeboos, were also at the fair on Thursday.
Meanwhile, German novelist Stephan Thome and Belgian author and illustrator Marine Schneider, will hold talks about their work Friday and Saturday, respectively, while famous Taiwan writer Pai Hsien-yung (白先勇) will give a keynote speech Sunday.
According to the Ministry of Culture (MOC), there is also a pavilion that is specially designed for families with children that uses interactive multimedia to introduce the diversity of Taiwan's landscape as well as different animal and plant species.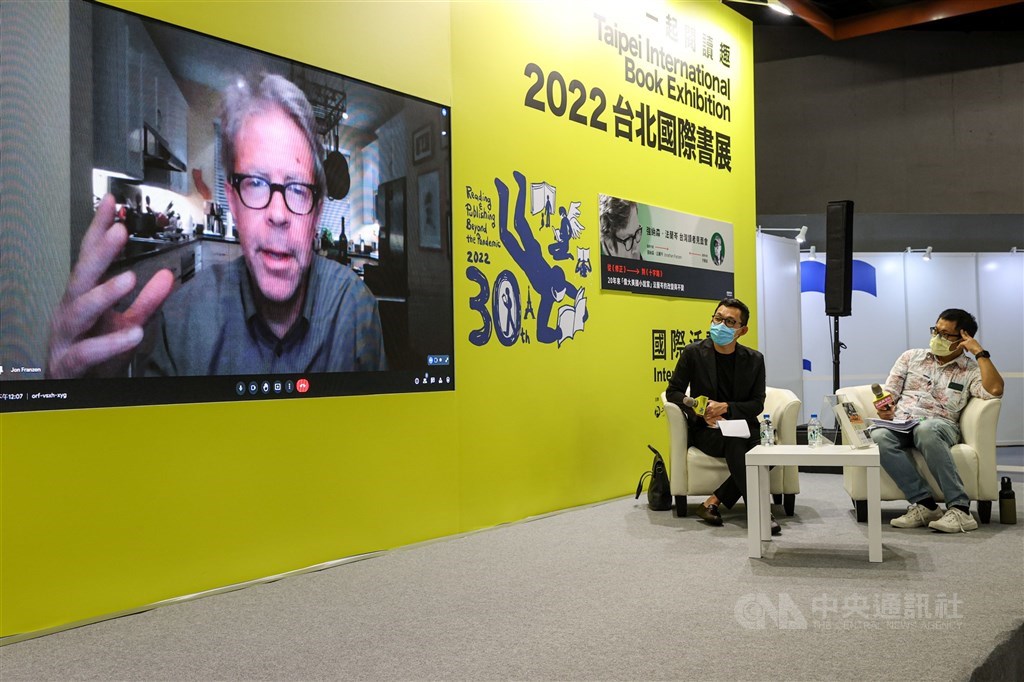 A special section titled "HELLO 30!" will display 15 colorful capsules that contain items about previous book fairs, the MOC said.
According to the ministry, the ticketed event will be free for visitors aged 18 and under if they show proof of their age, travelers from outside Taipei and New Taipei who present train tickets for traveling to Taipei on the day of their visit, and foreign nationals who present their passport.
Despite the ongoing COVID-19 outbreak in Taiwan, there are no crowd restrictions.
First held in 1987 as a biennial event, the Taipei International Book Exhibition became an annual fair in 1998.
Related News
June 5: Former EU envoy in Taiwan lauds 'rebellious' Taiwanese in new book
June 3: Publishers from war-torn Ukraine seeking collaborators at Taipei book fair
June 3: Ex-culture minister, French senator discuss power of children's literature