Academics call for indigenous languages to be prioritized over English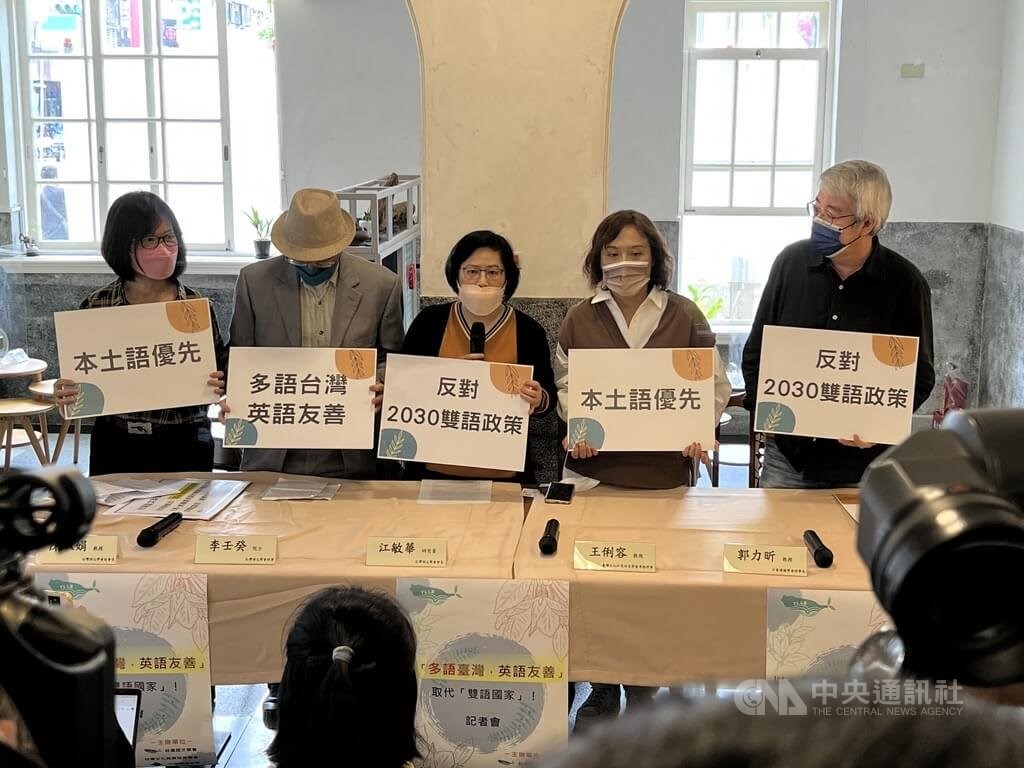 Taipei, April 8 (CNA) More than 1,700 academics have signed a petition asking the government to give priority to revitalizing indigenous languages, rather than expanding English, to create a multilingual nation, some of them said Friday.
The petition, initiated by the Taiwan Languages & Literature Society and two other groups, has gained the support of 1,700 people, including 800 teachers at the secondary and tertiary levels, since it was launched on Feb. 21, International Mother Language Day.
Its aim is to push for a government policy that would focus on keeping alive Taiwan's Austronesian languages, many of which are in danger of extinction, Paul Li (李壬癸), an Academia Sinica scholar who specializes in those languages, said at a press conference Friday.
Li and other academics at the press conference were critical of the Taiwan's government "Bilingual 2030" policy, which was launched last year with an initial budget of NT$10 billion (US$346 million).
The main goal of the policy is develop Taiwan into a bilingual English-Mandarin nation by 2030, focusing on students in the K-12 school system and civil servants, according to government.
At Friday's press conference, Chiang Min-hua (江敏華), head of the Taiwan Languages & Literature Society, argued that the policy would "crowd out" the efforts to preserve and promote the country's indigenous languages, which have been gaining greater public acceptance over the years.
The National Development Council (NDC), which is managing the "Bilingual 2030" policy, had responded to similar criticisms last month, saying that indigenous language learning was already on the curriculum in the country's elementary and junior high schools.
Diversity and tolerance are at the core of the Bilingual 2030 policy, the NDC said, adding that the government was not giving unequal attention to promoting English-language learning.