TANG PRIZE
/
Action not talk needed to pursue sustainability: Jane Goodall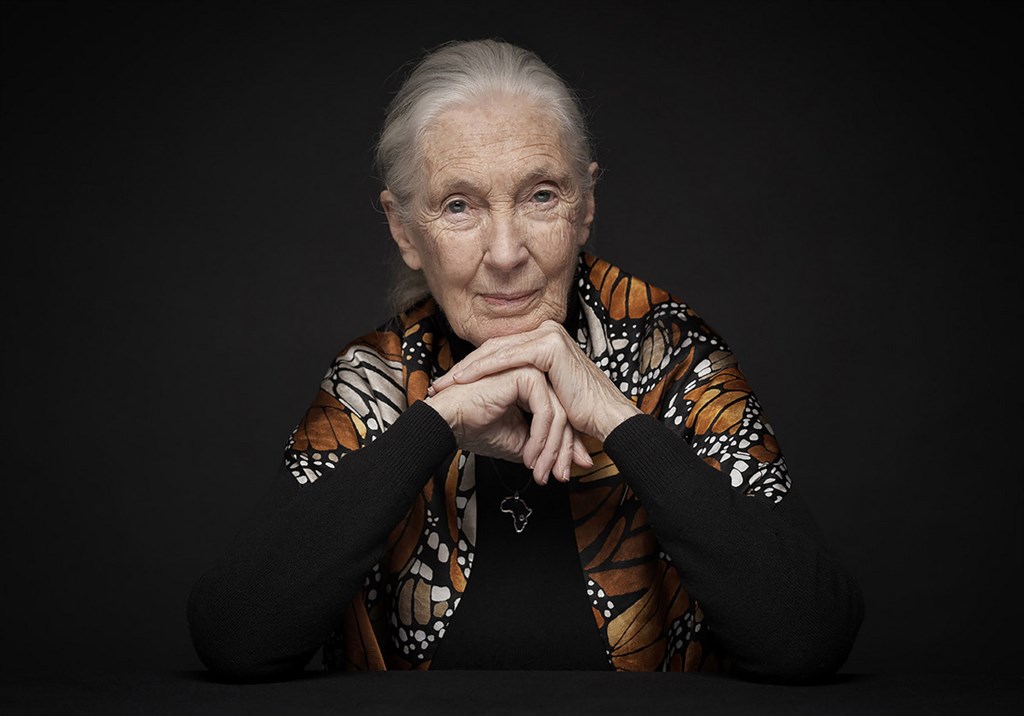 Taipei, Nov. 21 (CNA) Jane Goodall, 2020 Tang Prize laureate in sustainable development, emphasized the importance of real action in the pursuit of environmental sustainability and expressed confidence in the future on receiving her award.
"It's not talk that we need now. It's action," the British primatologist said in an online speech after receiving her award at the Tang Prize Awards Ceremony on Saturday.
Shedding light on 60 years of research and her efforts to collaborate with more than 60 countries to protect the environment, the 87-year-old described how attending an international conference in 1986 led her to decide to campaign for sustainable development and the conservation of nature.
Goodall learned at that conference the shocking truth that many forests where chimpanzees were studied were disappearing and that the numbers of the species was dropping.
"I went to that conference as a scientist, planning to carry on with my wonderful life, but I left as an activist," she said.
While Goodall woke up to the severe damage humans had done to the environment, she said, she believes there remains a window of opportunity and it is not too late to act.
For instance, with the Roots and Shoots Program she initiated in 1991, which brings together youth to work on environmental and humanitarian issues, Goodall said she feels hopeful as hundreds of thousands of young people from kindergarten through university have rolled up their sleeves to save the planet.
"What they are doing is very heartwarming because they get to choose their own projects; they enter into them with so much enthusiasm and energy," she said in her speech titled "Reasons for Hope."
The main message Goodall said, is that every single person can have an impact on the planet every single day, and people have a choice about what to do.
Goodall said she also has faith in amazing human intellect as she has noticed that scientists are now coming up with all kinds of innovative technology and renewable energy, as well as many other ways to help people live in greater harmony with nature.
However, she warned that if people do not do something about the unsustainable lifestyle of wealthier communities, there is little hope for future.
"I think there's been a disconnect between the clever brain and the human heart, where poetically we seek love and compassion," she said.
"I truly believe it's only when head and heart work in harmony, that we can achieve our true human potential," Goodall added.
Another reason she has hope for the future is the resilience of nature, Goodall said, adding that "places that we've totally destroyed can be, once again, supporting of nature and biodiversity, if we give them a chance."
She made special reference to some of what Taiwan has achieved on this front, such as using plants to purify heavily polluted water so that it flows from wetlands into a river and becomes clean enough to drink.
Goodall said she also saw in Taiwanese the indomitable human spirit that helps them tackle what seems impossible, citing efforts to save the Formosan landlocked salmon from extinction.
The British national, named winner of the fourth Tang Prize for sustainable development last year, is recognized for her "ground-breaking discovery in primatology that redefines human-animal relationships."
She is also awarded for "her lifelong, unparalleled dedication to the conservation of Earth environment," according to the award citation released by the Tang Prize Foundation.
The Tang Prize is a biennial award established in 2012 by Taiwanese entrepreneur Samuel Yin (尹衍樑), chairman of the Ruentex Group, to honor people who have made prominent contributions in four categories -- sustainable development, biopharmaceutical science, sinology and rule of law.
View All