Human fossils excavated in Chiayi, moved to Tainan museum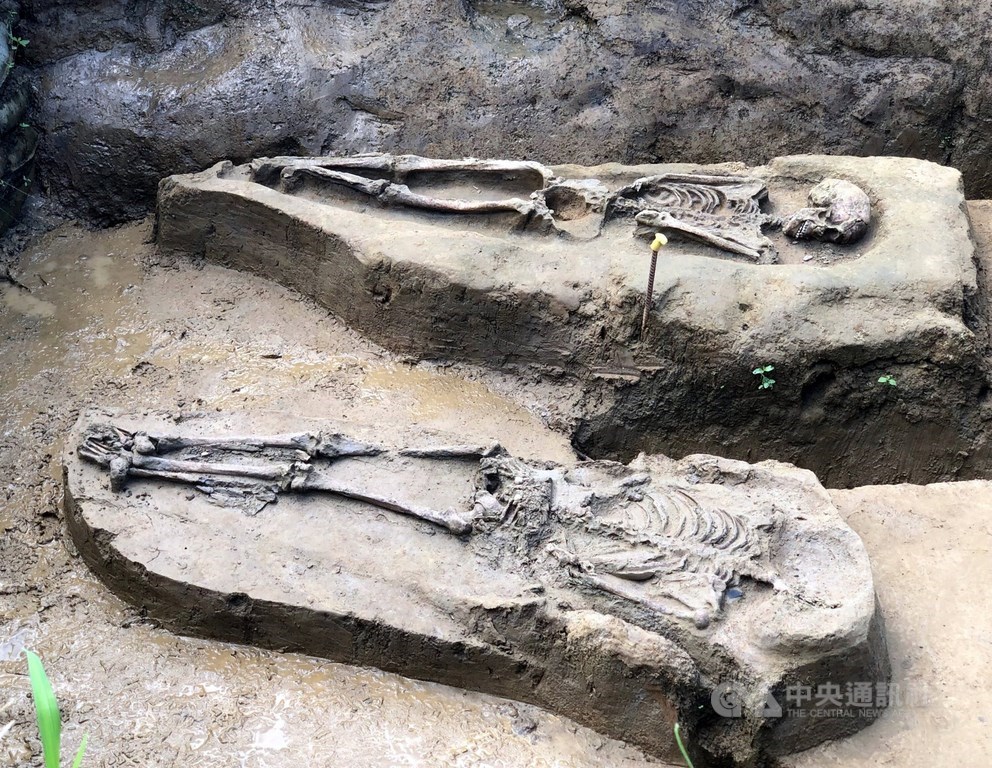 Taipei, Sept. 7 (CNA) The excavation of two ancient human skeletons, which were discovered earlier this year at a railway construction site in southwestern Taiwan, was completed Tuesday, and they were moved to a museum for research purposes, an anthropologist said.
The male and female skeletons, estimated to be about 2,500 years old, were removed from the Taidoukeng Archaeological Ruins in Chiayi City, where they were found during excavation work for the elevation of a railway line in the area, anthropologist Yen Ting-yu (顏廷伃) said.
The fossils have been moved to the Museum of Archaeology in Tainan, which is part of the National Museum of Prehistory, where they will be stored for further assessment and research, Yen said.
When the two skeletons were found in February, they were lying facing each other, which suggested a familial relationship, she said.
It has been initially determined that they were male and female and had died when they were middle-aged, Yen said.
Noting that the hands of the skeletons were behind their backs, she said the site was most likely a burial ground for the people who lived there some 2,500-2,700 years ago, during the Late Neolithic period.
Based on the research so far, Yen said, it can be concluded that they lived in elevated structures and buried their dead underneath in layered graves.
The research suggests that it was a settlement spread over the plains on the banks of a river, in what is now Chiayi's East District and on the west side of the railway now under construction, she said.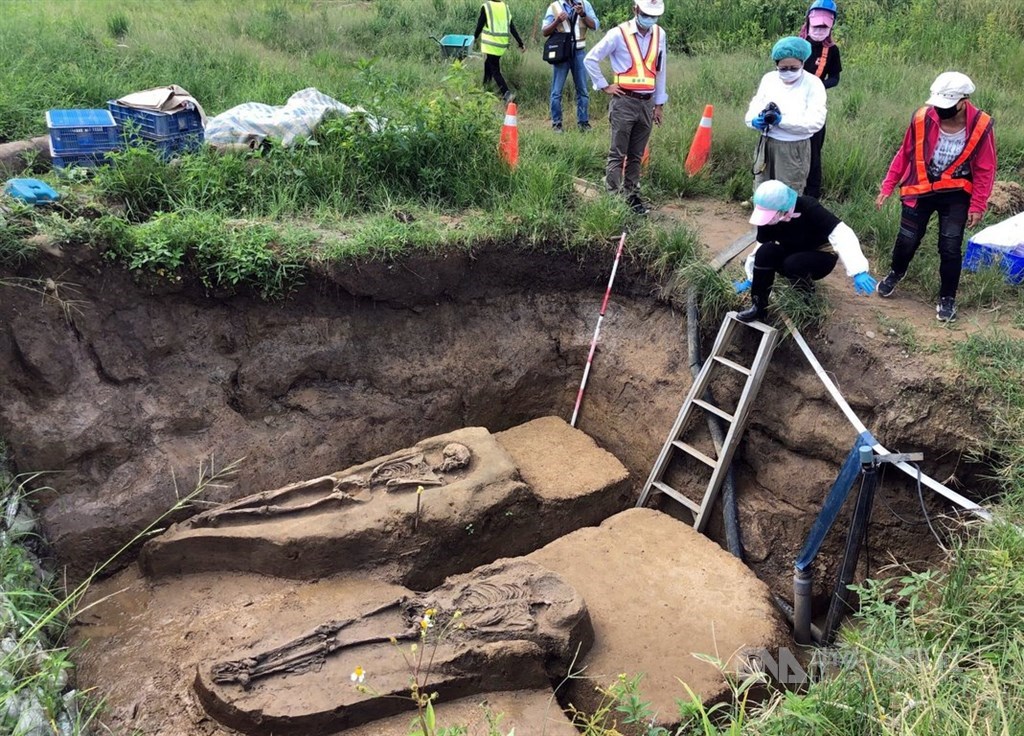 The discovery of the archeological site is quite significant for Chiayi and has the potential to elevate the city's cultural significance, allowing greater exploration and understanding of its ancient culture, Yen said.
When the fossils were found in February, the national Railway Bureau said it was aware of the existence of the archeological ruins before it started construction of the rail line.
So far, the 10.9 kilometer elevated railway is 33 percent completed, and work has been progressing alongside the archeological excavations, the bureau said, adding that the project is on track to be completed in 2025 as scheduled.
According to the city's Cultural Affairs Bureau, the railway construction project was approved in 2017. The city's records also shows that a sub-section was added to the contract in between 2019 and 2020 to allow for archeological excavation, as the site had not yet been formally categorized as a cultural asset.
The fossils were moved Tuesday to the Tainan museum, based on a request by the Railway Bureau, and they will be returned to Chiayi for display when the research is concluded, according to Lin Chao-chi (林朝基) of the Chiayi City Cultural Affairs Bureau.