Taiwan English language video platform names CEO in run-up to Aug. 30 launch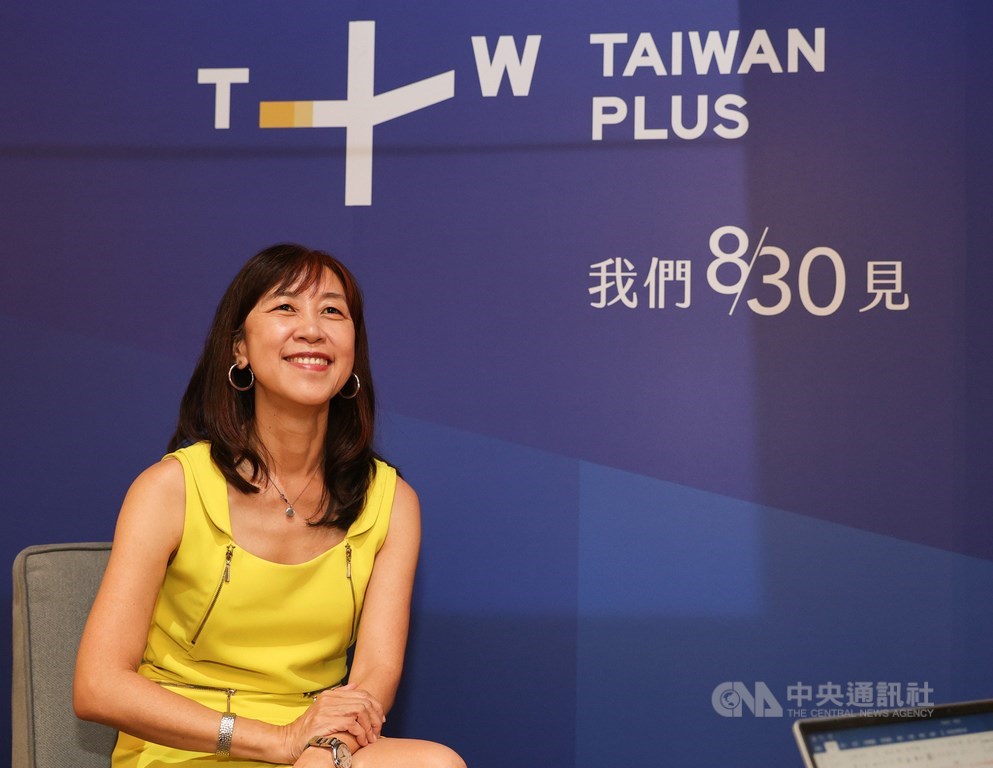 Taipei, July 30 (CNA) Joanne Tsai (蔡秋安), a seasoned media practitioner, has been named chief executive officer of Taiwan+, an English-language video programming portal which is scheduled to be launched on Aug. 30, with a mission to introduce Taiwan to the world from a new perspective.
In a meet-the-press event, CNA President Chang Jui-chang (張瑞昌) introduced Tsai to executives and representatives from other Taiwanese media organizations.
Taiwan+ is a Ministry of Culture project and is intended to serve as the country's first video streaming platform geared toward an English-speaking audience. CNA has been tasked with hosting the project in its inaugural year.
According to Chang, Tsai's appointment was approved by a unanimous vote at a recent CNA board meeting.
Tsai has more than 25 years experience in international media outlets, such as NBC/CNBC, National Geographic, Fox International Channels, and FOX+, Chang said.
She is also no stranger to telling Taiwan's stories to international audiences, Chang added, citing the documentary series "Taiwan to the World," which aired globally on National Geographic channels for seven seasons over a span of 13 years since 2003.
Tsai, for her part, said Taiwan+ aims to present the country's latest news, heart-warming stories, diverse culture, technology breakthroughs and beautiful scenery to the world.
"The 'plus' in its name represents the possibility of expanding, to connect and to build, as well as infinite possibilities," she said. "We hope to faithfully present Taiwan's robustness, freedom and liberal values to the world."
In addition to producing its own programs, Taiwan+ will also integrate resources from Taiwan's public broadcasters, private media organizations and self media to create a multiplier effect, she said.
Initially, the target audience for Taiwan+ will be English-speaking people who have connections with Taiwan, such as foreign students, tourists and business people; second or third generations overseas Taiwanese, those who want to learn more about Taiwan, and opinion leaders with an interest in international events, she said.
According to Tsai, Taiwan+ is currently undergoing a stress test in the run-up to its scheduled launch on Aug. 30.
The content of Taiwan+ can be viewed on its website (TaiwanPlus.com), and on various social media channels, such as Facebook, YouTube, Twitter and Instagram, Tsai said.