President Tsai celebrates Lantern Festival, eats 'tangyuan'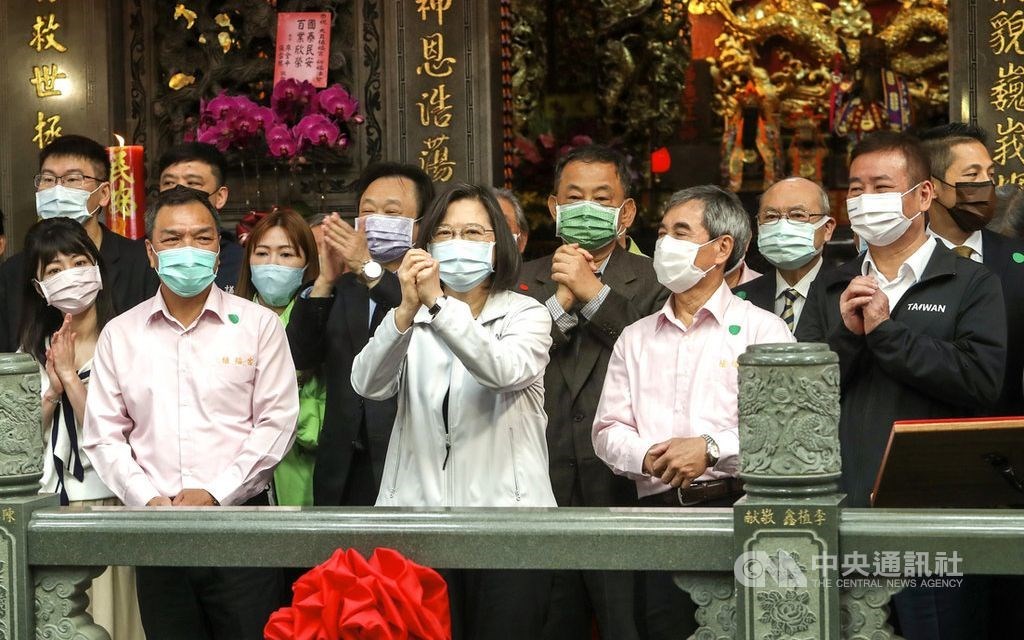 Taipei, Feb. 26 (CNA) "Have you eaten yuanxiao today?" asked President Tsai Ing-wen (蔡英文) in a social media post Friday, when Taiwanese celebrated the traditional Lantern Festival to officially wrap up Lunar New Year celebrations.
Instead of having "yuanxiao (元宵)," the traditional food for the festival, Tsai posted a picture of a bowl of "tangyuan (湯圓)" filled with giant grouper, an unusual filling for the glutinous rice balls.
"There are many great varieties of tangyuan across Taiwan," Tsai wrote, "such as tangyuan filled with giant grouper from Pingtung that County Magistrate Pan Men-an (潘孟安) brought to me."
The post also offers a link to a Facebook post by the Ministry of Culture (in Chinese) that tells readers the difference between tangyuan and yuanxiao -- both sticky rice balls with sweet or savory fillings.
Tangyuan are made the same way dumplings are, while yuanxiao are rolled in a round bamboo sieve filled with glutinous rice powder to take shape, the post said.
Because of the different preparation methods, tangyuan have smooth outer skins and a tender texture, while the outer skin of a yuanxiao is rough, giving a more chewy texture.
Days before the Lantern Festival, Keelung Mayor Lin Yu-chang (林右昌) sparked a contest among several heads of cities and counties on social media, who all bragged about how tasty their local tangyuan or yuanxiao dishes were, after he said on his Facebook page that "Taiwan's most delicious yuanxiao and tangyuan are in Keelung."
The Lantern Festival falls on the 15th day after Lunar New Year Day, which was on Feb. 12 this year. The Lunar New Year is celebrated as the most important traditional festival in Taiwan.