Dajia Mazu Pilgrimage to take place April 9-18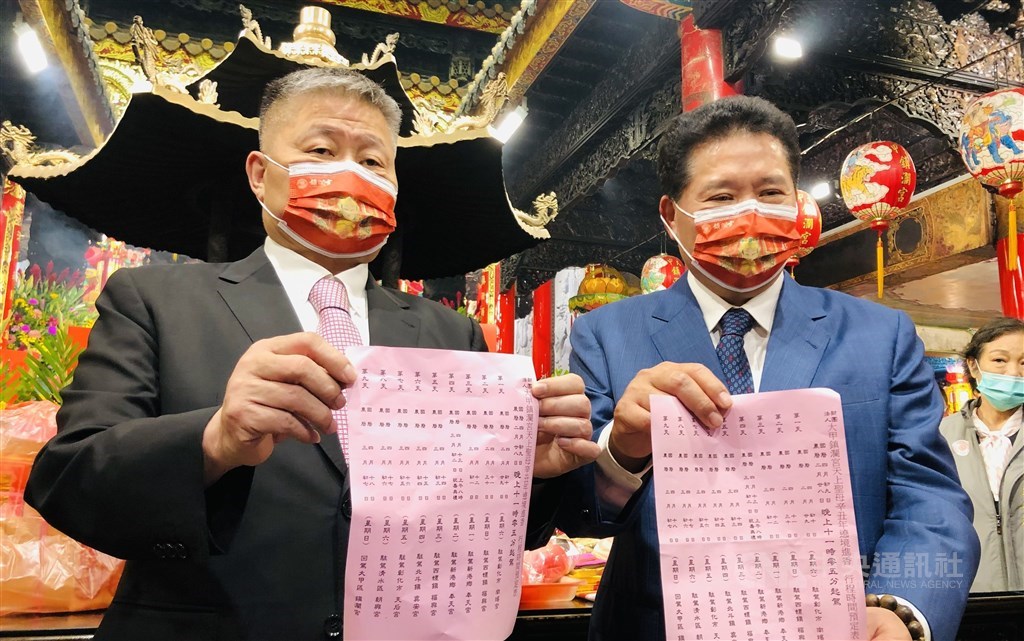 Taichung, Feb. 26 (CNA) The annual Dajia Mazu Pilgrimage, the largest religious procession in Taiwan, will begin on April 9 and conclude on April 18, organizers announced Friday.
The dates were set after Jenn Lann Temple Chairman Yen Ching-piao (顏清標) performed a ritual to seek instructions from the sea goddess Mazu, the main deity of the temple in Taichung, on this year's event held to celebrate her birthday.
Three of the Mazu statues in the temple will be placed in a palanquin at 3 p.m. on April 9, and the procession will formally begin at 11:05 p.m. that day, according to the temple.
Given the ongoing COVID-19 outbreak, which forced the temple to postpone the annual event from March to June in 2020, the temple said disease prevention measures similar to those introduced last year will be put in place again.
The measures include a livestream of the 340-kilometer journey from the Taichung Temple to Fengtien Temple in Chiayi and back, which the temple suggested worshipers should watch rather than taking part in person.
For those who do participate in all or part of the journey, food and snacks prepared along the pilgrimage will be offered in boxes so that people do not have to gather around a table to eat, Yen said.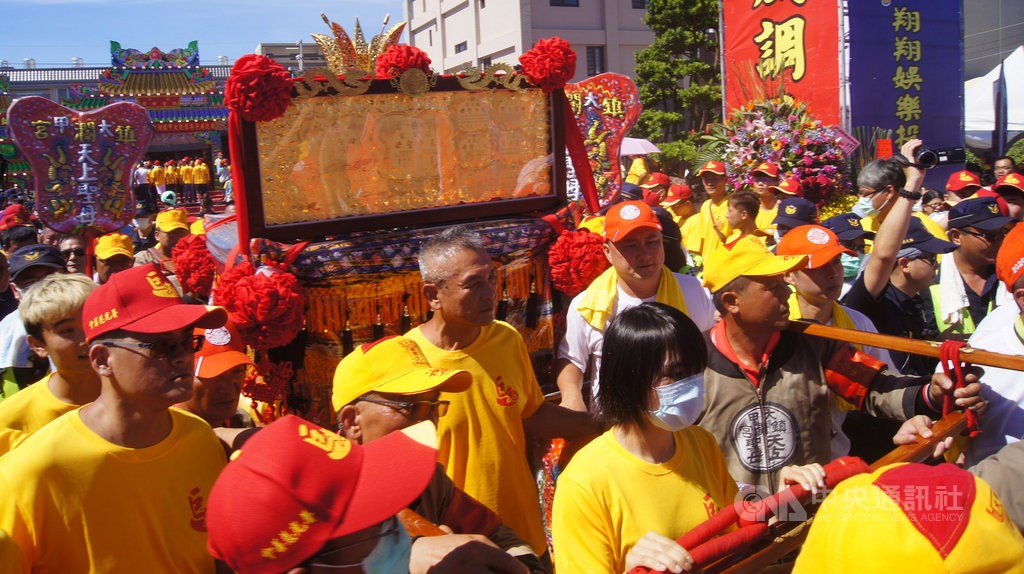 People taking part in the journey that traverses Taichung, Changhua, Yunlin and Chiayi will be required to register their personal information when they intend to enter temples to be visited by Mazu along the way, in compliance with the government's COVID-19 prevention rules, he said.
According to the temple, the procession moved more quickly than expected last year because there were fewer participants than the estimated 1 million that had taken part in the nine-day event in previous years.