Book about POW camps in Taiwan during WWII launched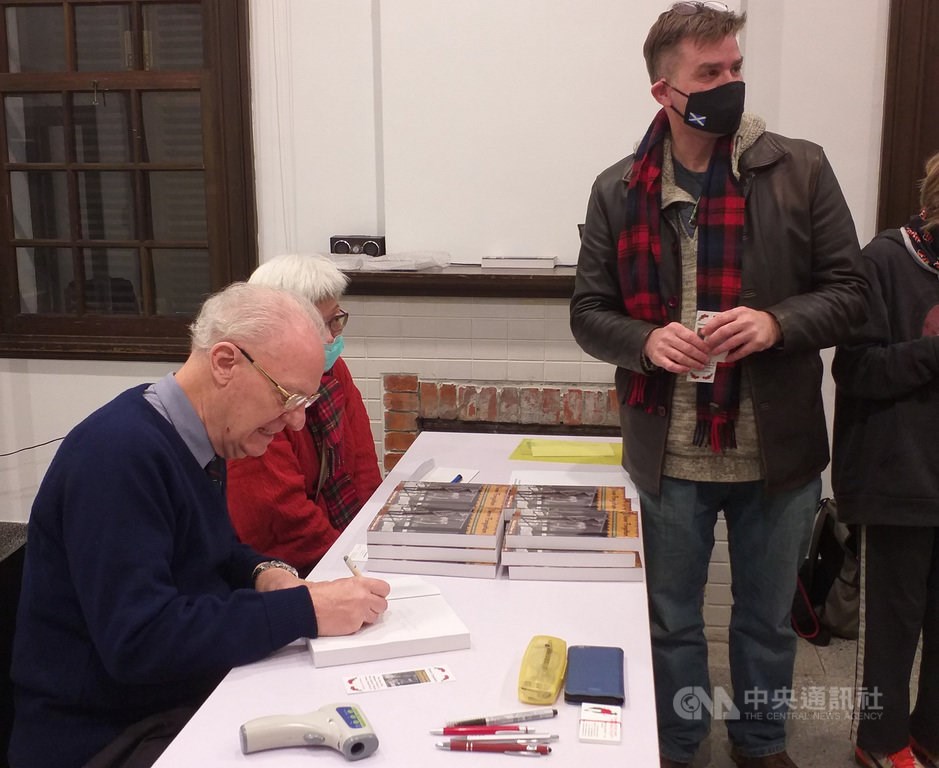 Taipei, Jan. 14 (CNA) "Never Forgotten," a new book that tells the story of the Japanese prisoner of war (POW) camps in Taiwan during the Second World War, was recently published in Taipei.
According to the website of the Taiwan POW Camps Memorial Society (TPCMS), the 620-page book is a product of 24 years of research and more than three years of writing.
It is illustrated with 850 photos, drawings and other historical materials, many of them provided by the surviving POWs or their families.
At the book launch held in Taipei Jan 9, Michael Hurst, director of TPCMS and author of the book, said he decided to write the book in 1996 after learning about the notorious POW camp in Jinguashi, a mountainous district in northern Taiwan.
The then-Canadian Trade Office Director Hugh Stephens approached him with the idea of doing something to make sure those men were remembered, so he took the challenge, said Hurst, a Canadian war historian who has been living in Taiwan for more than two decades.
During the book launch ceremony, Hurst lamented that stories of the POWs in Taiwan during WWII are little-known by the world because American and British POWs were told by their governments not to talk about them at that time because they were seen as a humiliation or embarrassment.
In addition to that, former POWs rarely talked about their experiences once they got home because many of their family members found it hard to believe how a human being of any nation could treat a human from another nation in such a way, Hurst said.
However, Hurst was able to get their stories firsthand after meeting more than 800 of the former POWs in Taiwan, England and Australia during POW memorial events or reunions.
This is probably one of the last books to ever be written about POWs in Taiwan, as only five of them survive today, one of whom turned 100 years old last December, he said.
The book was written to honor the POWs incarcerated in Taiwan and to let their families know their stories, he said.
"I hope that this work will do justice to them...and through this book going worldwide, that their stories will really be known for the first time. And most importantly, that they won't be forgotten," he said.
More than 60 supporters attended the book launch, including Jordan Reeves, the executive director of the Canadian Trade Office in Taipei.
According to TPCMS research, more than 4,000 POWs, including American, British, Australian and Dutch prisoners, were held at 16 camps or related facilities set up by the Japanese Imperial Army in Taiwan between 1942 and 1945. Up to 10 percent of them were killed or died in captivity.