Chen Yu-hsun grabs best director at Golden Horse Awards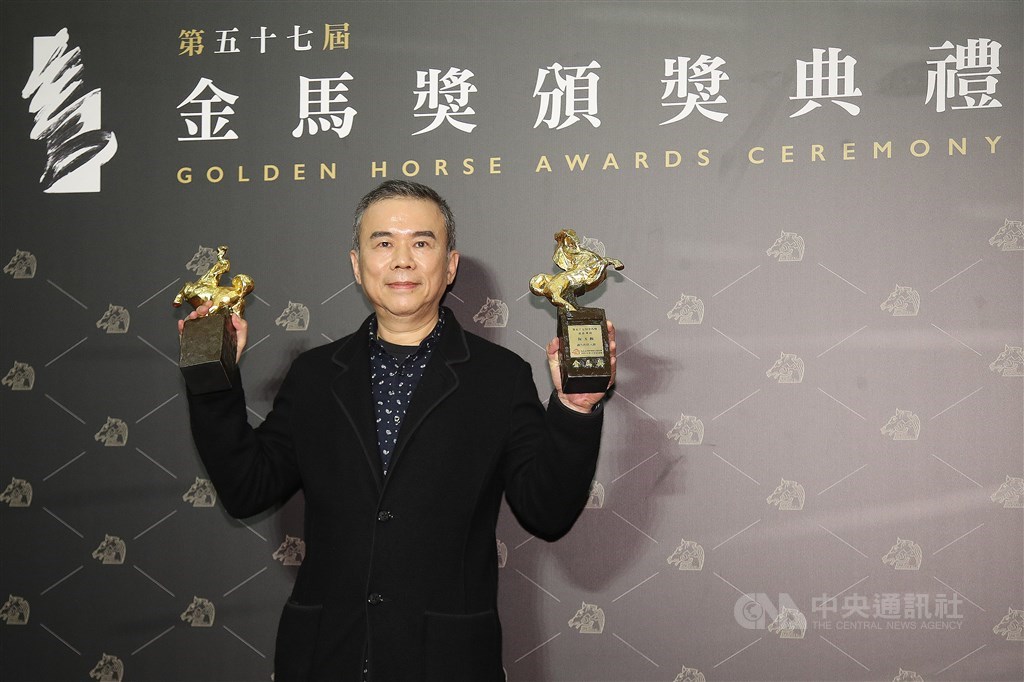 Taipei, Nov. 21 (CNA) Taiwanese director Chen Yu-hsun (陳玉勳) won the Golden Horse Award for best director Saturday for his romantic comedy "My Missing Valentine" (消失的情人節), which tells the story of a woman who missed an entire day of her life on Valentine's Day.
In accepting the award, Chen said his path has been difficult because he generally makes comedies, which are not big prize-winners.
"But I like to use comedy to present a tragedy," Chen said.
He also thanked his friends who kept pushing him to edit and improve his script.
"I have thought about retiring but it now looks like I can't," he said.
The 119-minute film follows a quirky woman in her 30s, named Xiao Chi, who wakes up one day to find out that Valentine's Day somehow mysteriously passed without her knowing.
Despite working a dull job in a post office, where her tasks are routine and monotonous, Xiao Chi, who has never had a romantic relationship, meets a handsome man on her way home from work the day before Valentine's Day and gets asked out on a date the following day.
However, she wakes up to find that Valentine's Day has mysteriously passed.
"My Missing Valentine" was nominated for 11 awards at this year's ceremony, the most of any movie entered.
It earned nominations for best narrative feature, best director, best leading actor, best leading actress, best original screenplay, best cinematography, best visual effects, best art direction, best original film song, best film editing, and best sound effects.
Best known for his comedies, Chen, born in 1962 in Taipei, wrote and directed his first feature film "Tropical Fish" in 1995, which won best original screenplay at the Golden Horse Awards that same year.
He followed that with the box-office successes "Zone Pro Site" in 2013 and "The Village of No Return" in 2017, according to the Bureau of Audiovisual and Music Industry Development under the Ministry of Culture
The other best director nominees this year were Taiwan-based Malaysian director Tsai Ming-liang (蔡明亮) for "Days" (日子), Taiwanese Huang Hsin- yao (黃信堯) for the drama "Classmates Minus" (同學麥娜絲), Taiwanese Cheng Yu-chieh (鄭有傑) for the drama "Dear Tenant" (親愛的房客), and Hong Kong filmmaker Fruit Chan (陳果) for crime drama "The Abortionist" (墮胎師).
The 57th Golden Horse Awards ceremony was held as a physical event Saturday at the Sun Yat-sen Memorial Hall in Taipei because of its success in containing COVID-19.
Cinemas throughout the country have also remained open during the pandemic.
The annual awards, established in 1962, are considered among the most prestigious and time-honored film awards in the world of Chinese language cinema.