Historic exhibition documented by French photographer opens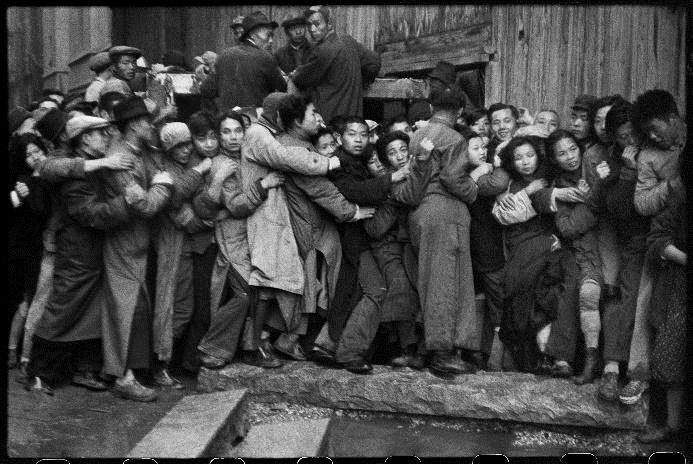 Taipei, June 20 (CNA) An exhibition of historic images documenting turbulent times in China over half a century ago by French photographer Henri Cartier-Bresson opened at the Taipei Fine Arts Museum Saturday, following a postponement caused by the COVID-19 conoravirus pandemic.
After being presented at the Henri Cartier Bresson Foundation in Paris, the exhibition was originally scheduled to open in Taipei in April as the first stop of an international tour, but shipment of the photos was delayed because of France's lockdown measures in March.
The exhibition shows over 160 images of the French photographer's work taken for the U.S.'s Life magazine when he visited China from late 1948 to 1949 to document the critical moment when political power was about to change hands, and then again in 1958, the museum said in a statement released on Friday.
The Communist Party of China established the People's Republic of China on Oct. 1, 1949, while the defeated Kuomintang government retreated to Taiwan and carried on under the name of the Republic of China.
The photos he took in Beijing were published in 1949 in Life's article, titled "A Last Look At Peiping" (the old name of the now-Chinese capital of Beijing before the communists took power). Cartier-Bresson later went to Hangzhou, Nanjing and Shanghai to document the regime change in other parts of the mainland, the museum noted.
One of the photos that depicts the regime change is titled "Gold Rush in Shanghai," which shows people in Shanghai cramped together in a queue just to try to get their hands on some gold on Dec. 23, 1948, the museum said.
The photos were all originals, and no copies were made, following the photographer's wishes, making the photos on display particularly valuable, according to the museum.
For visitors to the exhibition in Taipei, the two curators -- historian of photography Michel Frizot of France and Taiwanese Su Ying-lung (蘇盈龍) -- reorganized the content from the Paris event and added some 40 more photos, documents and original copies from magazines, the museum said.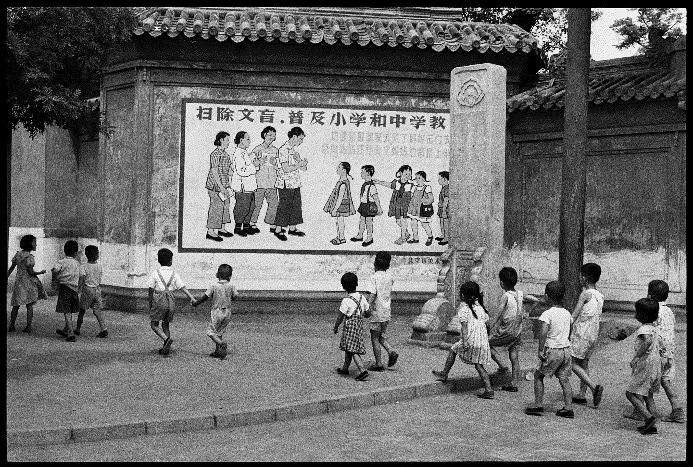 "Cartier-Bresson's works of photojournalism capture the transformation of China in the last century. Clues to the evolution of modern Asian history are clearly visible in these photographic images. The exhibition is highly significant as a complement to the cultural context of Taiwan," Lin Ping (林平), director of the museum, said in a statement.
Because the original photos and materials displayed are very fragile, no flash photography is permitted at the exhibition, the museum noted.
From Taipei Fine Arts Museum's YouTube page.
A pre-recorded talk on the exhibition by Frizot is scheduled to go online on the museum's YouTube channel at 9:30 p.m. Saturday, it added.
The exhibition will run until Nov. 1, before moving to other cities, including Beijing and Milan, during its international tour, the museum said.