TASF awards economically challenged Taiwanese American students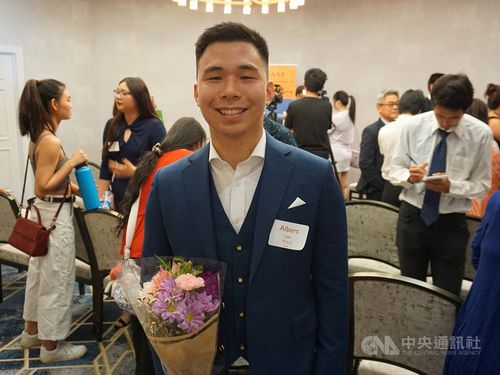 Los Angeles, July 28 (CNA) The Taiwanese American Scholarship Fund (TASF) held an award ceremony Sunday, providing about NT$4.31 million (US$137,500) to 39 economically challenged Taiwanese American young people to allow them to pursue higher education.
The Taiwanese community in Southern California has a strong impact in both the political and financial fields. "Having a successful career" seems to be the stereotype of the Taiwanese American, however TASF Chief Financial Officer Huang Cyun-yan (黃群雁) said that this impression is not necessarily accurate.
The TASF program was founded in 2014 to offer Taiwanese American young people financial assistance, as there are still many Taiwanese Americans living in straitened circumstances who cannot afford school tuition. "We hope that all Taiwanese Americans can be looked up to by others in the States, and be proud of themselves," Huang said.
Albert Lee (李恆直), who is soon to begin his sophomore year at Yale, majoring in economics and political science said: "I don't have to worry about tuition fees after getting this scholarship, and can repay my parents for their support."
"My dream is to represent Taiwanese Americans in Congress," added Lee, whose parents came to the U.S. in the 1970s.
Sean Yu (余崇孝),the founder of TASF, said the goal to is to call for successful Taiwanese Americans to make contributions to the community and help those in need.
The scholarships are awarded to economically challenged students of Taiwanese descent who are second- or third-generation immigrants in the United States this year.
Ten first-time awardees will receive US$5,000, while 29 other qualified students will get about US$3,000. The recipients are from 32 different states across the U.S.