'The Book Thief' writer to attend Taipei book fair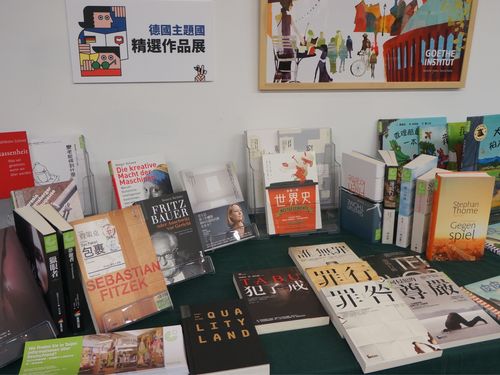 Taipei, Dec. 19 (CNA) The Australian author of the international bestseller "The Book Thief" will be among the writers attending the Taipei International Book Exhibition in February next year, the Taipei Book Fair Foundation announced Tuesday.
"The Book Thief," about a fostered girl in wartime Germany who loves books, became an international bestseller after it was published in 2005. It has since been translated into more than 40 languages and was adapted into a feature film in 2013.
Markus Zusak is scheduled to attend the Feb. 16 launch of the Chinese version of his latest novel, "Bridge of Clay," at the book fair, the foundation said.
Also attending the book fair will be American author Steven Callahan, who wrote the bestseller "Adrift: Seventy-six Days Lost at Sea," about his lone survival in a liferaft in the Atlantic Ocean in 1982.
German illustrator Axel Scheffler, best known for his children's books "The Gruffalo" and "The Gruffalo's Child," and Japanese philosopher Ichiro Kishimi, who wrote the popular self-help book "The Courage To Be Disliked," will also take part in the fair, the foundation said.
Other international authors set to visit the fair include German lawyer and writer Ferdinand von Schirach, French illustrator Peggy Nille, French novelist Éric Faye and Spanish illustrator Manuel Marsol.
This year's fair features Germany as its theme country.
The 414-square-meter German pavilion will showcase over 400 publications from Germany, including books that have won the annual German Book Prize.
A total of 13 German authors will also visit the fair to give talks or interact with readers, according to the foundation.
The Taipei International Book Exhibition, one of Asia's largest book fairs, will take place at Taipei World Trade Center Exhibition Halls 1 and 3 Feb. 12-17, featuring hundreds of events and forums.
Photo courtesy of Taipei Book Fair Foundation