New research center founded as Taiwan-India interaction platform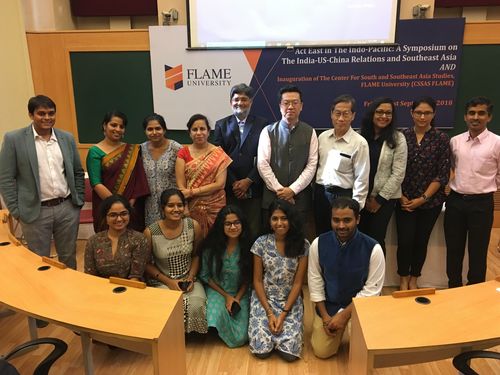 New Delhi, Sept. 14 (CNA) Two universities, one in Taiwan, the other in India, have jointly set up a Center for South Asian and Southeast Asian Studies (CSSAS) with the aim of making the facility an important platform for academic and policy exchanges between the two countries.
The center was founded in Pune, the second-largest city in the western Indian state of Maharashtra, by Taiwan's National Chengchi University and Flame University of India last Friday, according to a statement released by the new institute.
CSSAS Executing Director Liu Chi-feng (劉奇峰), a Taiwanese associate professor in politics at Flame University, said that serving as an academic and policy platform, the new research center is tasked with promoting and integrating bilateral academic exchanges between Taiwan and India.
The CSSAS will also offer India suggestions on its East-bound policy, Liu said. Moreover, it will help mutual understanding and cooperation between Taiwanese and Indian students, he said.