Tang Prize laureate looking forward to academic exchanges in Taiwan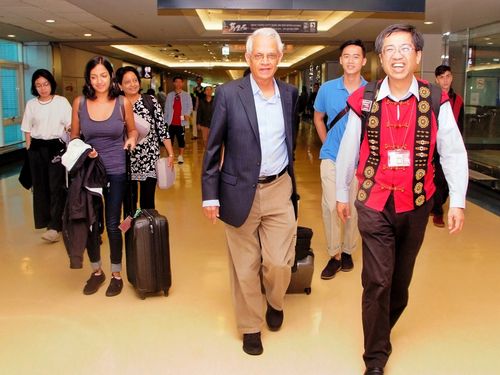 Taipei, Sept. 18 (CNA) Veerabhadran Ramanathan, a recipient of the 2018 Tang Prize in sustainable development, said Tuesday that he is looking forward to forming academic exchanges with local teachers and students during a visit he is making to Taiwan.
Ramanathan, a climate scientist at the Scripps Institution of Oceanography of the University of California San Diego (UCSD), arrived in Taipei that day with his wife and daughter for the upcoming Tang Prize award ceremony, which is due to take place Friday in the city's Sun Yat-sen Memorial Hall.
The Tang Prize laureate said he was happy to be back in Taiwan, adding that winning the award means a great deal to him.
On Wednesday, he will deliver a keynote speech at National Taiwan University (NTU), and another one at National Cheng Kung University (NCKU) in Tainan Sept. 27.
He will also attend a forum hosted at National Chung Hsing University in Taichung Sept. 28, where he will meet with local students and members of the public to raise awareness of global warming and climate change.
According to the Tang Prize Foundation, Ramanathan won the prize "for making seminal contributions to our fundamental understanding of climate change and impacts of air pollution, and taking direct action to advocate and facilitate effective mitigation policies."