Winners of Taiwan Literature Awards for Migrants announced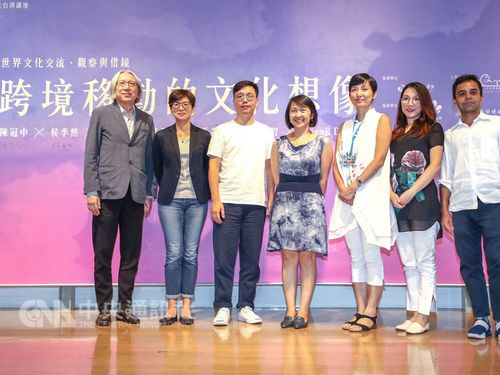 Taipei, Aug. 4 (CNA) The fifth Taiwan Literature Awards for Migrants were announced Saturday, with eight migrant workers from the Philippines, Indonesia and Vietnam depicting such themes in their works as longing for family, stories of migration and how they observe their host societies.
The eight winning pieces were chosen from among a total of 553 entries, of which 230 were written in Tagalog, 165 in Indonesian, 92 in Vietnamese and 66 in Thai, said Chang Cheng (張正), owner of the Southeast Asian bookstore Brilliant Time.
Chang, who initiated the awards in 2014, said that this year's competition has received the highest number of submissions because eligibility for entry was expanded to include immigrants and migrant workers in Hong Kong, Macau, Singapore and Malaysia, in addition to Taiwan.
Laso Abdi, an Indonesian caregiver in Taiwan, won the top prize for her story Tentang Cinta (About Love), which details the love she bestows upon the kids she looks after for her employer and her own children back home, said Lan Pei-chia (藍佩嘉), of the five-person jury.
The story delves into a transference of love from the author's children to the kids she takes care of and her struggle of being caught in between the two loves, said Lan, a professor of sociology at National Taiwan University whose studies focus on migration.
An additional junior panel composed of three teenagers aged between 15 and 20 also chose Tentang Cinta as one of the three winners of the Teen Choice Award.
The awards will be presented to Laso Abdi and seven other winners, including three Filipinos, two other Indonesians, and two Vietnamese, at a ceremony scheduled for Sept. 30 in Taipei. The winning submissions will be published in a collection in November.
The winners were selected based on two panel reviews -- a Southeast Asian panel fluent in the four featured languages and a Taiwanese panel that read translations of a shortlist of 40 candidates chosen by the first panel, Chang said.
Hou Chi-jan (侯季然), a Taiwanese director and a member of the jury, said that each of the 40 pieces of writing has enabled him to look at the world through different lenses.
Sometimes when he raised his head to look around while reading the writings when he was traveling around Taipei by bus or MRT, Hou said he would wonder: "Don't we live in the same city? "It's very important that we learn to see things from other people's perspectives," he said.
A sum of NT$320,000 (US$10,332) was provided for the awards by several sponsors, including Pegatron Electronics Co. and the Ministry of Culture, according to the organizers.