Former development minister elected as head of Taiwan's top school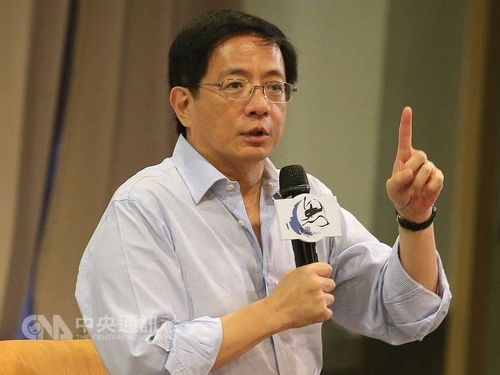 Taipei, Jan. 5 (CNA) Kuan Chung-ming (管中閔), former minister of the National Development Council (NDC), has been elected Friday as the new president of National Taiwan University (NTU), one of Taiwan's most prestigious institutes of higher education.
The ballot was casted by members of the school's Presidential Search Committee, which currently consists of 21 members, according to committee spokesman Yuan Hsiao-wei (袁孝維).
Kuan beat four other candidates, including Chou Mei-yin (周美吟), director of the Institute of Atomic and Molecular Sciences, and Chang Ching-ray (張慶瑞), vice president of NTU's Administrative Affairs who is also a distinguished professor of the school's Department of Physics.
The other two candidates were Chen Ming-hsien (陳銘憲), distinguished professor of NTU's Graduate Institute of Networking and Multimedia (GINM), and Chen Jo-shui (陳弱水), professor of the school's Department of History.
The president-elect is set to take over the seat left vacant by former NTU president Yang Pan-chyr (楊泮池), who chose not to serve another term at the university when his term expired in June last year.
Kuan, who received a doctorate degree in Economics from the University of California, San Diego, served as minister of the NDC from 2014-15 and head of the Council for Economic Planning and Development from 2013-14.
In the wake of his election, the NTU president-elect said on his Facebook page late Friday that in order to preserve academic freedom and self-autonomy, he will not hold any post in any political party, or attend political activities during his term as head of the university.
The president-elect is set to be instated in February, Yuan said.