Taiwanese man returns home after detention in China for spying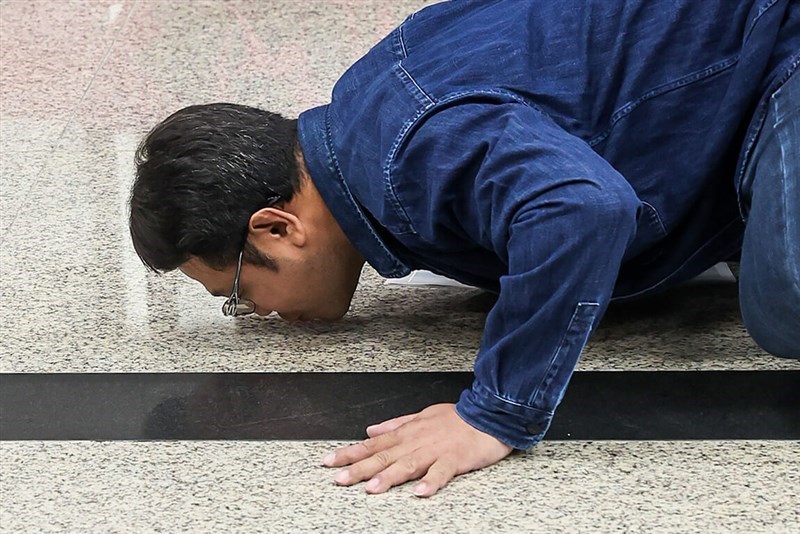 Taipei, Sept. 2 (CNA) Taiwanese businessman Lee Meng-chu (李孟居) returned to Taiwan on Saturday after being detained in China on charges of spying in 2019, a total of 1,475 days since he last stepped foot in the country.
Lee arrived at Taipei Songshan Airport at around 3 p.m. on Saturday.
He told CNA he was very happy to return to his homeland, and could not help but kiss the land of freedom when he got off the plane.
Shortly after crossing the border into Shenzhen from Hong Kong, Lee reportedly went missing on Aug. 20, 2019, which was during the Hong Kong anti-extradition protest. He was then officially arrested in October 2019 for "spying for external entities" and "illegally providing state secrets."
Lee resurfaced on a Chinese state media television program in October 2020 in which he confessed to the charges.
According to an official document shown in a video released by the Chinese language service of BBC News on July 27, 2023, Lee was sentenced in January 2021 to 22 months in prison and deprivation of political rights for two years.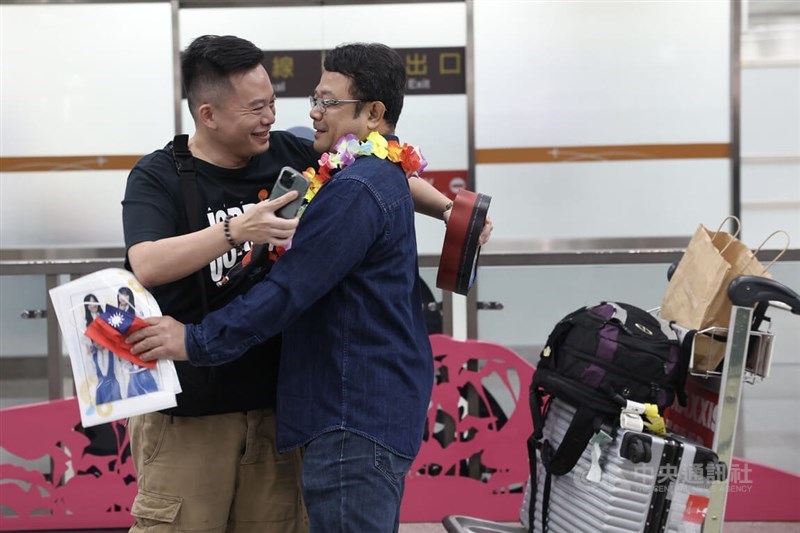 Lee told the British public broadcaster that he was convicted by the Chinese authorities for taking photos of a military drill in Shenzhen from his hotel with his mobile phone.
"I was merely a curious passerby," he said, adding that he was framed for spying, arguing "if that really was a state secret, how could it be seen from a hotel."
Lee was released in April 2021 after completing his sentence, with his time in detention counted as time served, but was banned from leaving China.
China's Taiwan Affairs Office (TAO) confirmed on April 27, 2021 that Lee had completed his sentence but said he was still "serving an additional sentence," without elaborating.
In July this year, a Chinese national security official notified Lee that he would be able to leave China, but suggested that he should not return to Taiwan immediately.
According to Lee, the official expressed concern that his return would attract a lot of media attention in Taiwan and affect the presidential election in January 2024.
Therefore he decided to fly to Japan before returning to Taiwan.
Lee told CNA that he may hold a press conference to provide more details about his arrest and detention when necessary.
He added that he thinks politics might have been involved in his arrest during what was a business trip, and warned people to be careful when visiting China, Hong Kong, and Macau.