DEFENSE
/
China announces military exercises ahead of Lai's visit to Paraguay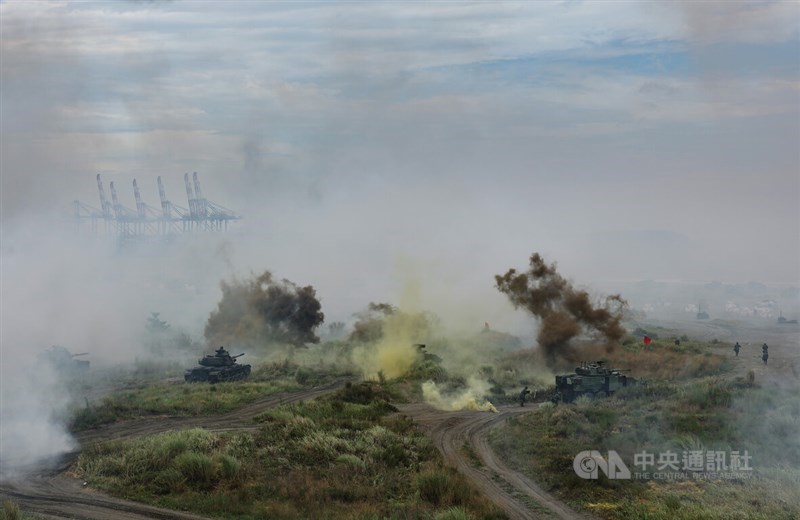 Taipei, Aug. 11 (CNA) China announced on Friday, just one day before Vice President Lai Ching-te (賴清德) is scheduled to embark on a trip to Paraguay, that it will hold three days of military exercises in the East China Sea.
China's Zhejiang Maritime Safety Administration on Friday morning issued a no-sail order for a maritime zone in the East China Sea that will be in effect from noon on Aug. 12 to 4 p.m. on Aug. 14, during which time military exercises are scheduled to be held in the zone.
Coordinates given by the Chinese maritime agency show that the zone is about 500 kilometers away from Taiwan proper.
The announcement came just one day before Lai is scheduled to embark on his Aug. 12-18 trip to Paraguay, Taiwan's sole South American diplomatic ally, sparking media speculation that the planned drills were in response to Lai's trip, which will include two stopovers in the U.S.
Later in the day, Taiwan's Ministry of National Defense (MND) issued a statement in response to news reports about the planned Chinese military drills, calling on people to "stay calm and be mindful of disinformation," without confirming or denying the reports.
The military's intelligence, surveillance and reconnaissance systems allow it to closely monitor the situation around the Taiwan Strait, including "routine military exercises" by the People's Liberation Army (PLA), the MND said in the statement.
The armed forces will continue monitoring the situation and take appropriate measures, the MND said.
In addition to sending planes and ships to the Taiwan Strait and surrounding airspace and waters, the PLA has used cognitive warfare through mixing disinformation with genuine information in an attempt to undermine the judgment of the Taiwanese people, it said.
People should remain calm and refer to information released by the MND and public and private fact-checking institutions, in order to enhance society's resilience against disinformation and misinformation, and to help uphold national security, it said.
Related news
Aug. 8: Eyeing the presidency, Lai backs view that Taiwan not part of PRC
Aug. 2: Vice president to stop in New York, San Francisco on Paraguay trip
View All