Taiwan military reiterates stance to engage PLA in territorial space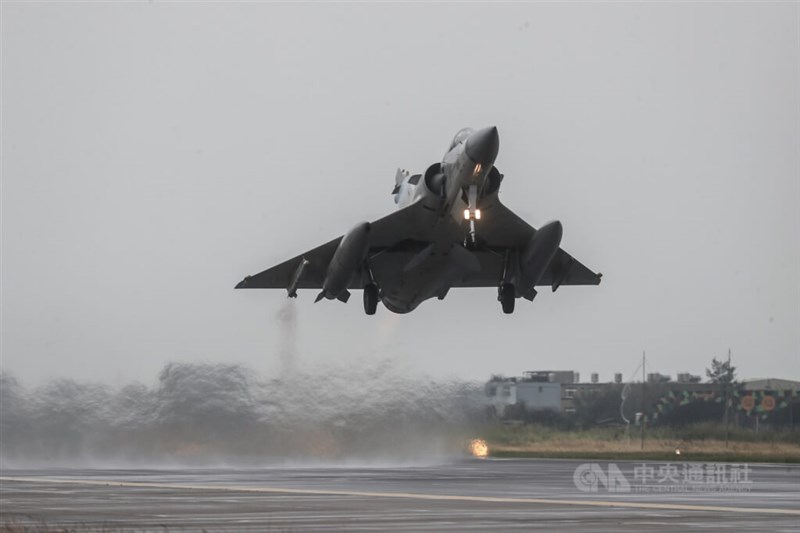 Taipei, June 27 (CNA) Taiwan's military reiterated its stance Tuesday that it will attack Chinese warships and warplanes in a defensive action if they are detected within Taiwan's 12-nautical-mile territorial space.
The comment came after Chinese warplanes were spotted flying close to the airspace under Taipei's control on Saturday for the first time in six months.
According to the Ministry of National Defense (MND), 19 Chinese warplanes were detected around Taiwan from 6 p.m. Friday to 6 a.m. Saturday, including an unspecified number of J-10 and J-16 fighter jets.
Among the 19, eight breached the median line of the Taiwan Strait and approached the outer boundary of the contiguous zone, which is 24 nautical miles (44.4 kilometers) from Taiwan's shore.
Though the PLA has frequently sent planes and ships in the vicinity of Taiwan and flown over the median line, it rarely sends them near Taipei's contiguous zone, which is about 44 nautical miles from the median line.
The last time it happened was when eight People's Liberation Army (PLA) warplanes were detected approaching the contiguous zone 24 nautical miles from Taiwan's coastline between 6 p.m. Dec. 31, 2022 to 6 a.m. Jan. 1, 2023.
Asked to comment on the PLA's latest incursions and the MND's response on Tuesday, Major General Lin Wen-huang (林文皇), who is in charge of planning at the MND, said the nation's armed forces routinely monitor the PLA's military activities around Taiwan.
In particular, the military closely monitors the movements of the PLA's warplanes and warships once they cross the median line and approach the contiguous zone.
"If the PLA side continues to ignore our warnings along the way and force their way into our territorial air space and seas, we will actively strike back to safeguard national security," he pledged.
Though Taiwan's military has always said it would not engage in a "first strike" to avoid giving China an excuse to launch an invasion, Defense Minister Chiu Kuo-cheng (邱國正) said publicly in March that did not mean the military would not defend its territorial airspace.
Over the past few years, China has changed the status quo of the Taiwan Strait by flying drones, aircraft and balloons near Taiwan's airspace, and the military would take action if PLA ships or planes were spotted within the 12-nautical-mile line, he said.
"Once they are detected within the 12-nautical-mile territorial space, the military will shoot at them," he said during a Legislative session in March.