U.S. Reps. urge Blinken to add Taiwan stopover to China trip itinerary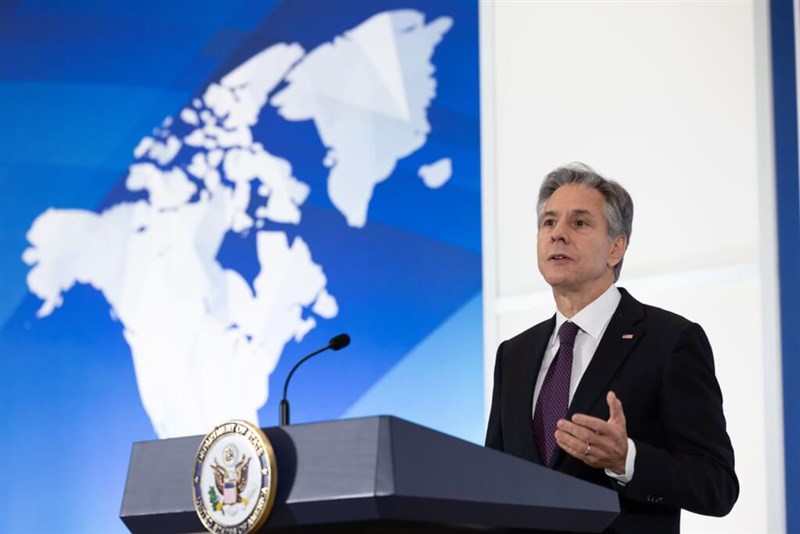 Washington, June 18 (CNA) Seven members of the U.S. House of Representatives have written to Secretary of State Antony Blinken urging him to make a stopover in Taiwan during his trip to China this week.
Blinken arrived in Beijing Sunday morning for a two-day visit to China, the first by a U.S. secretary of state in five years.
In a letter dated June 15, seven members of Congress, all Republicans, urged Blinken to consider adding a stopover in Taiwan to his itinerary.
According to the lawmakers, such a visit would be consistent with the intent of the Taiwan Travel Act of 2018, which encourages high-ranking U.S. executive branch officials to visit Taiwan and meet with their counterparts.
The visit would also allow Blinken to publicly address concerns about "widely reported delays in the delivery of U.S. weapons systems to Taiwan," which are critical to Taiwan's defense capabilities, the letter said.
"Finally, and perhaps most importantly, it would send a clear message that the United States does not need a permission slip from the Chinese Communist Party to meet with our friends and allies in Taiwan -- or anywhere else," the lawmakers said.
The letter was signed by Reps. Tom Tiffany, Scott Perry, Nancy Mace, Byron Donalds, Dan Crenshaw, Andy Ogles, and Earl "Buddy" Carter.
Blinken's current trip to China comes after a scheduled visit from Feb. 5-6 was postponed earlier this year, following an incident in which an alleged Chinese spy balloon was discovered flying over the United States and later shot down by the U.S.
China denied it was a spy balloon and also accused the United States of flying spy balloons over other countries.
According to the State Department, Blinken's visit will include meetings with senior Chinese officials and emphasize the importance of maintaining open lines of communication to manage the U.S.-China relationship.
"He will also raise bilateral issues of concern, global and regional matters, and potential cooperation on shared transnational challenges," the department said in a statement.
Related News
June 16: Chinese pressure will continue after Taiwan 2024 election: U.S. scholar
ANALYSIS / Strategic clarity best way to counter China's gray zone warfare: scholar
ANALYSIS / China fears 'internationalization' of Taiwan issue: Experts
ANALYSIS / As presidential race kicks off, China policy takes center stage