Chinese planes enter Taiwan ADIZ on long-range recon training: MND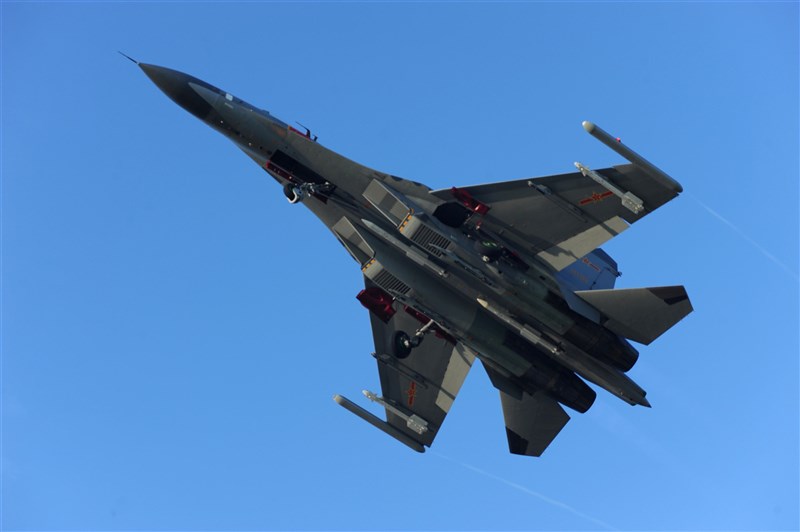 Taipei, June 8 (CNA) A total of 37 Chinese warplanes were detected entering the southwestern part of Taiwan's Air Defense Identification Zone (ADIZ) Thursday, according to the Ministry of National Defense (MND).
The MND said it detected the planes throughout Thursday, showing that the aircraft included Shenyang J-11 and J-16 fighter jets, H-6 bombers, Y-20 aerial refueling aircraft as well as airborne early warning and control planes.
A number of sorties also passed through Taiwan's southeastern ADIZ and then into the western Pacific as part of what the MND called "long-range aerial reconnaissance training."
The ministry said it scrambled combat air and naval patrols and deployed defense missile systems to track the Chinese military aircraft.
In addition to the 37 planes Thursday, the MND added that it also detected 12 Chinese military aircraft and four naval ships around Taiwan between 6 a.m. Wednesday and 5 a.m. Thursday.
Of the 12 aircraft, a Harbin BZK-005 high-altitude, long-range UAV made a solo flight across the median line of the Taiwan Strait, the ministry added.
Related News
April 10: Record-breaking 91 Chinese planes detected around Taiwan in 12 hours