ELECTION 2024
/
China should clarify its definition of '1992 consensus': Ko Wen-je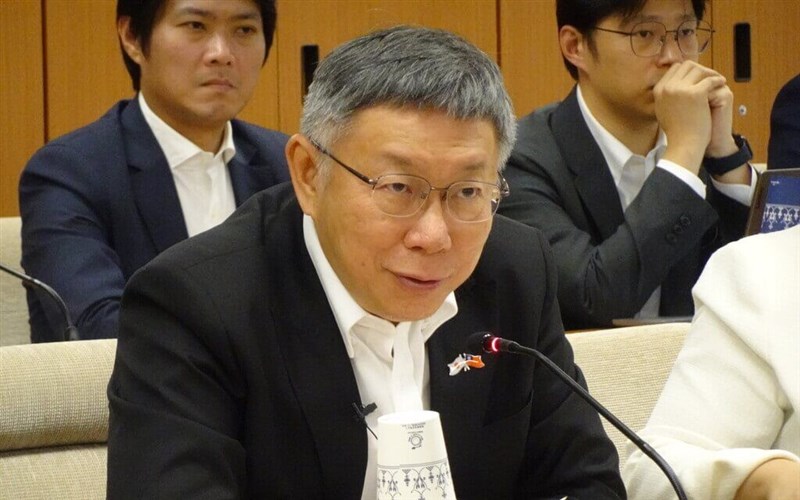 Taipei, June 8 (CNA) Taiwan People's Party (TPP) presidential candidate Ko Wen-je (柯文哲) said earlier this week that China has never clearly stated its interpretation of the "1992 consensus," and he will ask Beijing to do so if he is elected.
In an interview Tuesday in Japan with the Asahi Shimbun newspaper, Ko was asked what he thought of China's demand that Taiwan accept the "1992 consensus" -- an understanding reached in a 1992 meeting between Taiwan's then-ruling Kuomintang (KMT) and Beijing that both sides would recognize there is only "one China."
"The problem is that China itself has not made clear its definition of the '1992 consensus,'" Ko said, adding that if he is elected president, he will ask Beijing to give a clear official interpretation of the consensus.
Ko, who has been visiting the parliament, administrative agencies and think tanks in Japan during his current trip there, said he had not accepted the consensus while serving as Taipei mayor, but that China had accepted his preferred formulation as a basis for dialogue – that both sides of the Taiwan Strait are "one family."
Since 1992, the KMT has maintained that the consensus tacitly allows each side to interpret what "China" means, but Beijing has never formally endorsed that construct.
On Wednesday, Ko repeated his take on the issue, telling reporters in Tokyo that China's approach was irrational.
"It's a bit like someone trying to sell you something, and they keep asking you to pay, without ever telling you what you're buying. To me, that's totally illogical," he said to the press, after a meeting at the Japan Institute of International Affairs.
Ko was also asked if he thought he was more capable than the other two presidential candidates -- Hou Yu-ih (侯友宜) of the KMT and Lai Ching-te (賴清德) of the ruling Democratic Progressive Party (DPP) -- of engaging in dialogue with Beijing.
In response, Ko said the KMT had lost the Taiwan public's trust on issues relating to China.
"The reason the Sunflower Student Movement emerged [in 2014] was that the KMT had gotten involved in dealings with China without gaining the trust of the Taiwanese people," he said.
June 3: Lai urges voters to vote against China; Hou calls for cross-strait peace
The DPP, meanwhile, is incapable of engaging with China because there is no mutual trust, and the two sides are constantly fighting, Ko added.
In terms of how Taiwan and China can peacefully coexist, Ko said it was important to remember that "the current China is not how China will be forever."
"China will change," Ko said. "Just as we shouldn't use ideas from 30 years ago to solve today's problems, we shouldn't use today's situation to speculate on what things will be like 30 years from now."
He said that at best, predictions can only be made five to 10 years ahead, not even 15 years.
"The United States-China relationship has changed over the last 30 years, so why should the Taiwan-U.S. relationship remain exactly the same?" Ko said
What is certain, however, is that in 2024 and the foreseeable future, Taiwan's relationship with the U.S. will not change, no matter who is governing, Ko said.
Meanwhile, in an interview later Wednesday with Japan's public broadcaster NHK, Ko was asked about Taiwan's sovereignty claims over the disputed Diaoyutai Islands.
The uninhabited islands in the East China Sea are also claimed by China, but are administered by Japan, which refers to them as the Senkaku Islands.
Ko said that in general, the Taiwanese people are not interested in having "that piece of land," but they do want to maintain their rights to fish there.
That comment quickly drew flak from both the DPP and KMT, and Ko's campaign office later tried to walk back his statement, saying that he is committed to protecting Taiwan's national sovereignty.
At the same time, Ko believes it is necessary to "start with the reality" of the situation, and he also took the opportunity to stand up for the livelihood rights of Taiwan's fishermen, his campaign spokeswoman Chen Chih-han (陳智菡) said.
Related News
May 20: TPP's Ko kicks off presidential run, says will extend goodwill to China
May 10: TPP demands explanation after party lawmaker denied entry to China
April 28: Ko returns from U.S., set to begin presidential bid Saturday
April 21: Taiwan must 'prepare for war' but seek dialogue with China: TPP chairman
ANALYSIS / China fears 'internationalization' of Taiwan issue: Experts
ANALYSIS / As presidential race kicks off, China policy takes center stage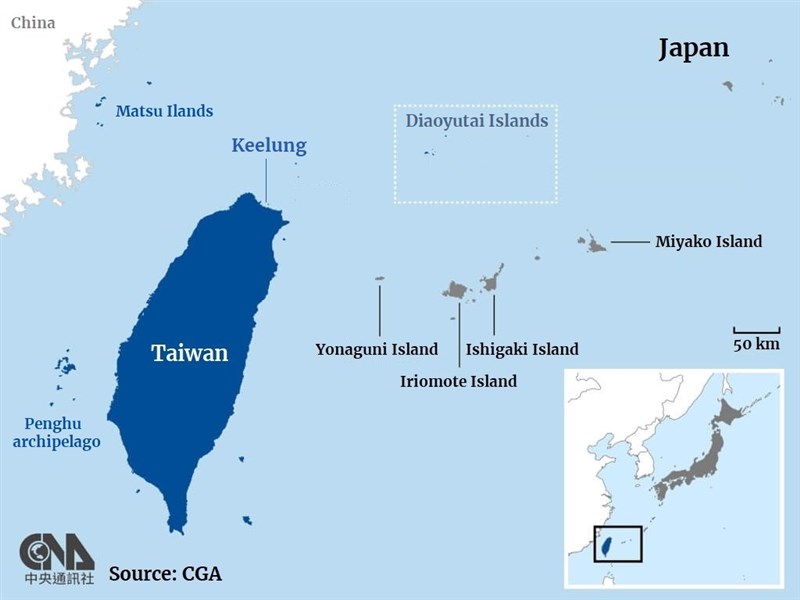 View All