CORONAVIRUS
/
IATA calls for easing of cross-strait travel restrictions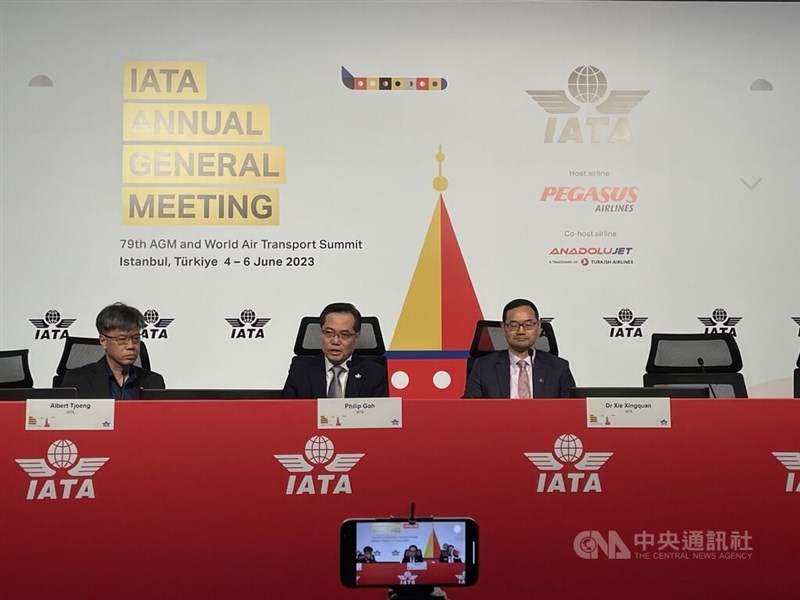 Istanbul, June 4 (CNA) Further easing of travel restrictions between Taiwan and China could improve air connectivity and facilitate the development of the cross-Taiwan Strait aviation sector, the International Air Transport Association (IATA) said Sunday at its annual general meeting in Istanbul, Turkey.
Xie Xingquan (解興權), IATA's regional vice president for North Asia, told CNA that the trade association is aware of the hurdles facing cross-strait business and leisure travel.
"As civic aviation operators, our position is full restoration of cross-strait air travel as soon as possible," Xie said after IATA's market prospect briefing of the Asia Pacific region.
Figures provided by Taiwan's major carriers China Airlines (CAL) and Eva Airways (EVA Air) during a cross-strait collaboration conference IATA hosted last month indicated that Taiwanese airlines have strong potential, Xie added.
Cross-strait flight operation for the two companies reached 70 percent of pre-Covid-19 levels by May, but Xie noted "ridership has not been able to catch up as fast."
CAL and EVA Air both attended IATA's annual general meeting, held June 4-6, which brought together 300 airlines that account for 83 percent of global traffic.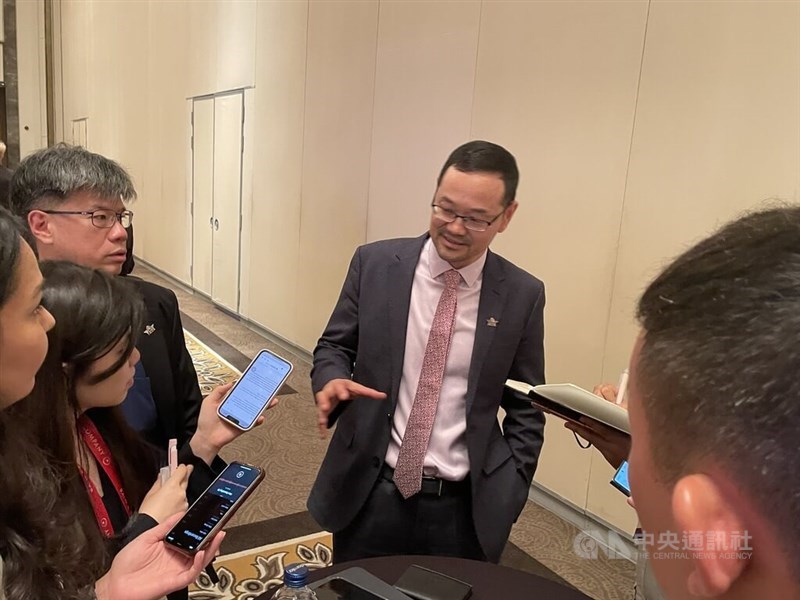 An IATA report showed international travel demand had reached 81.6 percent of pre-pandemic levels by March, in part due to a near-tripling of demand for Asia-Pacific flights following China's reopening in January.
However, signs show that both Taiwan and China are failing to take advantage of the sector's recovery by resuming bilateral tourist travel links due to the impasse in cross-strait relations.
Taiwan has not indicated any plans to lift restrictions on cross-strait group travel, in contrast to China's announcement last month that it had lifted its ban on tour groups from Taiwan.
According to Taiwan's Tourism Bureau chief Chang Shi-chung (張錫聰), Taipei will continue its ban on tour groups from China visiting Taiwan, and on Taiwanese tour groups visiting China -- introduced in early 2020 to prevent the spread of COVID-19 -- until the two sides hold talks on how best to implement new travel policies.
Chang has expressed hope that the resumption of cross-strait tour group travel is made by both sides at the same time, not just one side.
On May 19, Ma Xiaoguang (馬曉光), spokesman for China's Taiwan Affairs Office, announced that Chinese travel agencies will be allowed to facilitate Taiwanese tour groups, effective immediately.
In response, Chang explained that although Taiwan welcomed China's announcement, the regulation of group travel between the two sides should be negotiated through existing channels, namely the Taiwan Strait Tourism Association and its Chinese counterpart, the Association for Tourism Exchange Across the Taiwan Strait.
The Mainland Affairs Council (MAC), Taiwan's top government agency in charge of cross-strait affairs, later underlined that such talks would help streamline the market and boost travel safety for holidaymakers.
The MAC also called on Beijing to permit group travel to Taiwan, adding that Taiwan has always welcomed Chinese tourists and has never sought to stop Taiwanese tourists visiting China, without explaining the inconsistencies of the position with current policy.
Beijing has banned independent Chinese tourists from visiting Taiwan since August 2019 and group travelers since 2020, and has shown no indication that it is interested in engaging in formal talks to resume cross-strait travel, the MAC said.
View All