U.S., Canadian warships sail through Taiwan Strait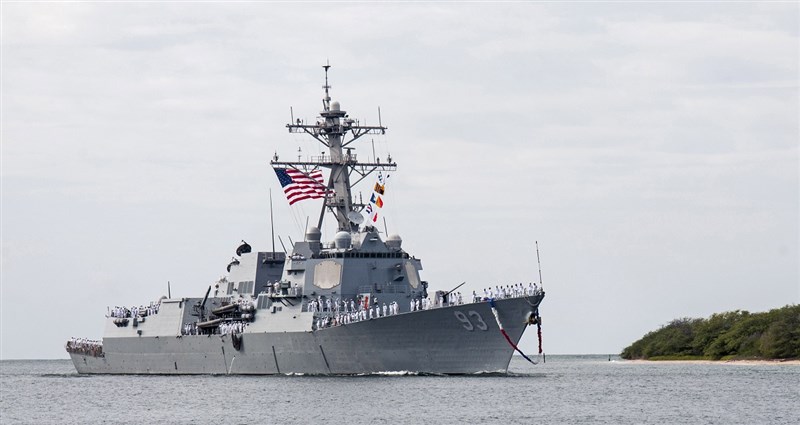 Taipei, June 3 (CNA) Two warships consisting of a United States naval destroyer and a Canadian frigate sailed through the Taiwan Strait on Saturday, according to the Ministry of National Defense (MND).
The vessels passed through the Taiwan Strait from south to north, the MND said in a brief statement.
The armed forces had a full grasp of the activities around Taiwan's waters and airspace as the warships sailed through the strait, and did not spot any irregularities, the MND said without disclosing further details.
According to a U.S. 7th Fleet release on Saturday, the vessels consisted of the Arleigh Burke-class guided-missile destroyer USS Chung-Hoon and Royal Canadian Navy Halifax-class frigate HMCS Montreal.
The two vessels were conducting a routine Taiwan Strait transit through the waters in accordance with international law, according to the 7th Fleet, which is under the U.S. Pacific Command.
The bilateral transit "demonstrates the commitment of the United States and our allies and partners to a free and open Indo-Pacific," it said.