Ex-Air Force officers get suspended sentences for security offenses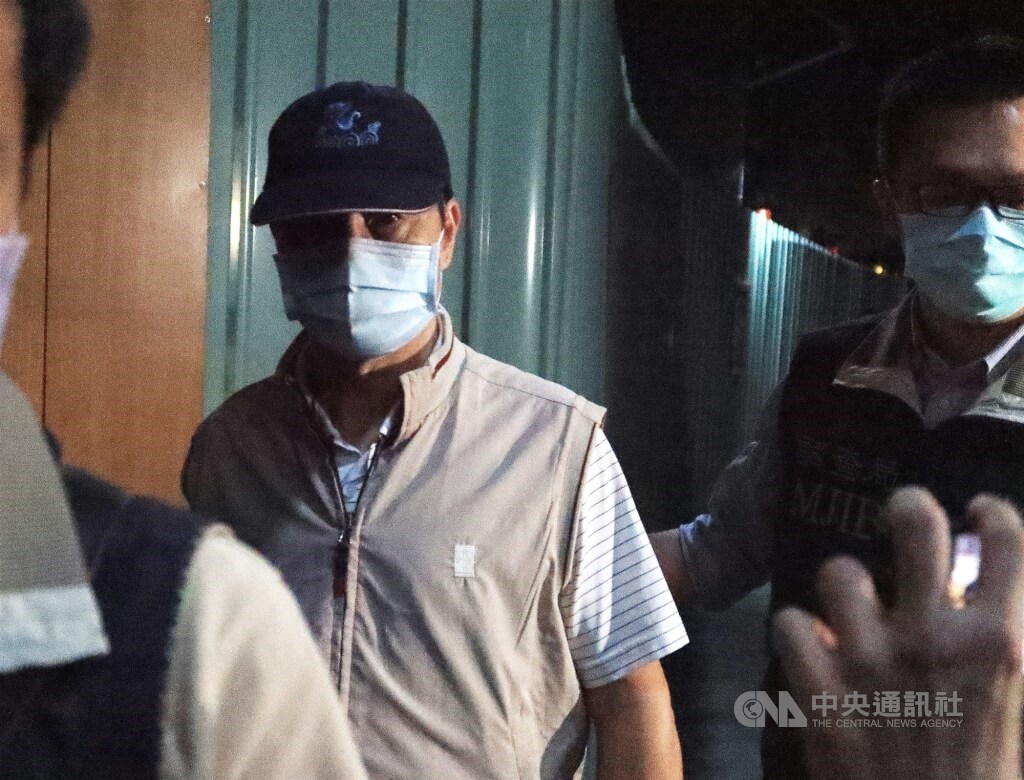 Taipei, Jan. 10 (CNA) Two former military officers have been found guilty of national security-related offenses but received suspended sentences and were ordered to pay a combined NT$900,000 (US$29,557) to the nation's coffers.
The Taipei District Court on Tuesday ruled that former Air Force Major General Chien Yao-tung (錢耀棟) and Lieutenant Colonel Wei Hsien-yi (魏先儀) had violated the National Security Act by trying to recruit active and retired personnel in Taiwan's military to spy for China.
Chien was given a one-year sentence, which was suspended for four years, and was ordered to pay a penalty of NT$300,000, and Wei was sentenced to 22 months in jail, suspended for five years, and ordered to pay a penalty of NT$600,000.
The ruling can be appealed.
In its ruling, the court said it found Chien and Wei guilty and sentenced them to jail because the evidence was clear, and the two men's actions endangered national security and social stability.
It also condemned the two men for disregarding the loyalty they should have for their country, especially as retired military officers who are still on the nation's payroll.
Yet, the court ultimately decided to hand down suspended sentences because the defendants had no previous convictions, confessed to their offenses, and had repented, and their offenses did not cause any actual damage to national security, according to the ruling.
The indictment detailed the interactions between Wei and Chien and an individual working on behalf of China's state security appartus and their attempts to get closer to other military personnel.
It charged that Wei and Chien knew the individual was involved in military intelligence.
According to the indictment, Wei was approached in 2003 by a Hong Kong businessman surnamed Hsieh (謝), who was in Taiwan under the pretense of doing business but was actually recruiting high-ranking military officers as spies on the instructions of China's Ministry of State Security.
Chien later met Hsieh through Wei.
Wei was accused of entertaining a retired Air Force Lieutenant Colonel surnamed Huang (黃) on Hsieh's behalf on many occasions and inviting Hsieh to Huang's reunions with his peers at the 4th Tactical Fighter Wing, where he met Chang Che-ping (張哲平) and Chang's wife.
Chang, a former member of the wing, went on to become the commander of Air Force Combatant Command and deputy defense minister.
In 2015, Hsieh took Chang's wife and her niece to Hong Kong Disneyland and dined with her on multiple occasions that year and in 2016, according to the indictment.
Hsieh, Chang and Chang's wife went on a boat ride and dined in Taoyuan in 2015, according to the indictment.
Chien is accused of accepting Hsieh's invitation and then inviting a retired Reoublic of China (Taiwan) Air Force General surnamed Shen (沈) and a retired ROC Air Force Major General surnamed Chen (陳) to travel, play golf, and attend an airshow in Guangdong province.
All of the trip's expenses were paid for by the Foreign Affairs Office under the Guangdong provincial government.
When Chien in 2016 again invited Shen and Chen to visit China, Shen declined, while Chen went sightseeing with Chien and played golf in Guangzhou, with all expenses covered by Hsieh.
Wei and Chien also introduced a former Army colonel surnamed Lu (呂) to Hsieh in 2012, and Wei took Lu sightseeing in Wuhan and Tianjin in 2016 and 2019, respectively, in Hsieh's company, the indictment said.
Hsieh stopped coming to Taiwan after the Kaohsiung District Prosecutors' Office started searching the homes and offices of serving military personnel in conjunction with Hsieh's suspected recruitment of spies, it said.
(By Liu Shih-yi and Sean Lin) enditem/ls