Chinese warship detected near Taiwan missile testing site: Navy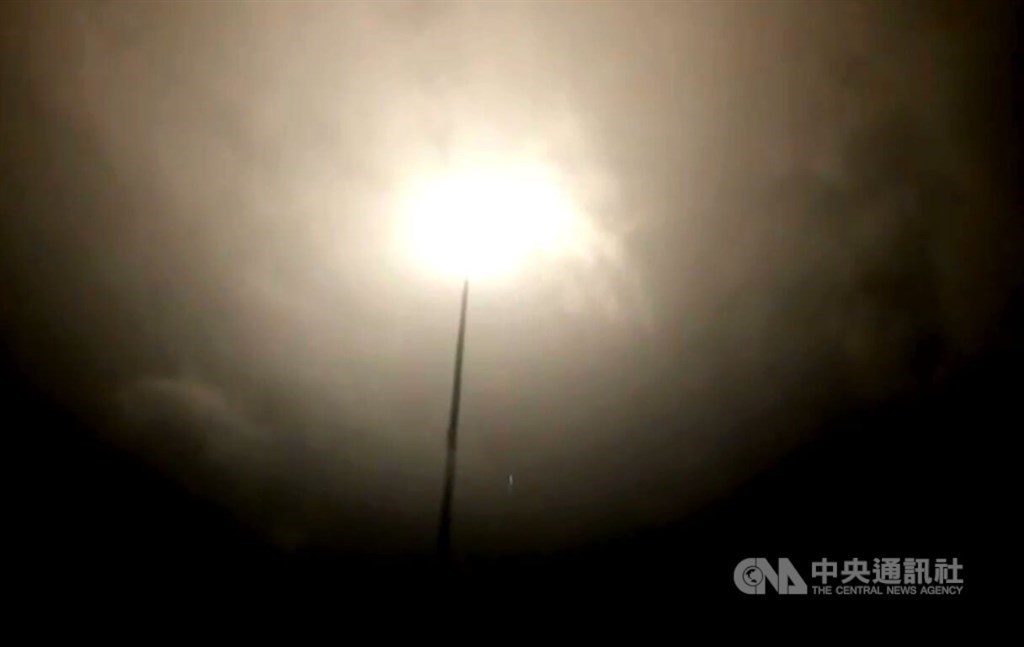 Taipei, Aug. 18 (CNA) A Chinese warship was detected in waters off Green Island on Thursday, when Taiwan was set to begin a new round of missile tests from the nation's eastern coast, according to a military source.
The state-run weapon developer and manufacturer National Chung Shan Institute of Science (NCSIS) announced last month that it would conduct missile tests from Jiupeng military base in Pingtung County on Aug. 18 and 19 and on Aug. 25 and 26, warning aircraft and ships to avoid the danger zone off the coast of Taitung County.
The NCSIS did not set a limit to the altitude of the missile's trajectories, with the danger zone extending 200 kilometers from the coast of Taitung, prompting speculation that the missiles being tested were Hsiung Sheng cruise missiles, which have a range of 1,000-1,200 km.
Just hours before the tests began at 8:40 p.m on Thursday, a guided-missile destroyer belonging to the Chinese People's Liberation Army (PLA) was spotted 61 km northeast of Green Island that morning, a source in Taiwan's Navy told CNA on condition of anonymity, without specifying the type of vessel.
After the drills the PLA conducted around Taiwan ended on Aug. 9, three PLA guided-missile destroyers and one electronic reconnaissance ship remained in waters off Taiwan's east coast, but only one vessel was still there on Thursday, the source said.
Related News
Aug. 18: 51 Chinese warplanes, six warships spotted near Taiwan: MND
Aug. 18: U.S. trade talks can help counter China 'coercion': Cabinet official
Aug. 18: Taiwan, U.S. to kick off trade negotiations in fall
Aug. 17: 50% of Taiwanese believe U.S. could help if China attacks: poll
FEATURE/Taiwan braces for sustained Chinese pressure