20 Chinese warplanes, 14 warships deployed around Taiwan: MND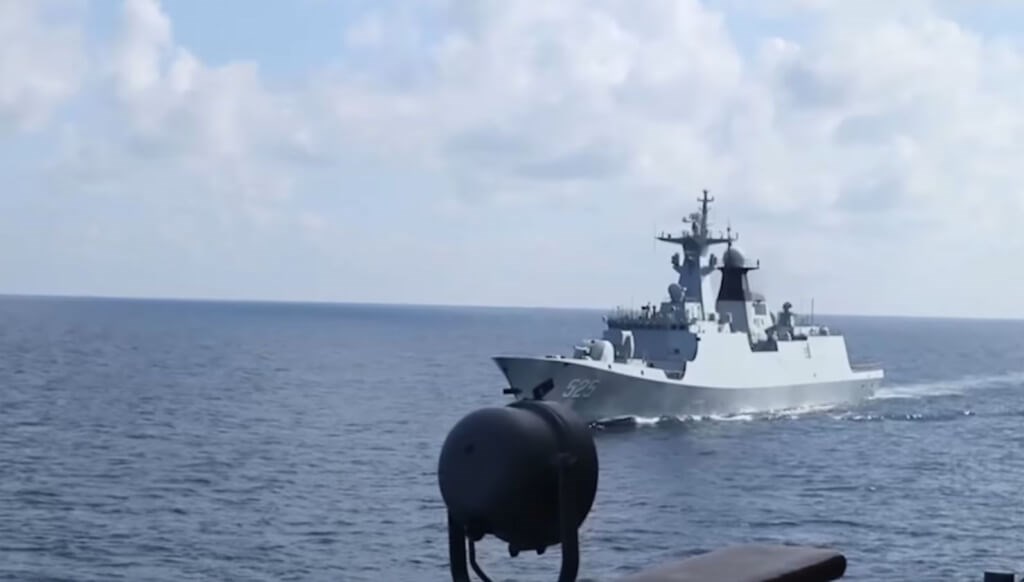 Taipei, Aug. 6 (CNA) China continued to send military planes and ships into sea areas around Taiwan on Saturday in retaliation for U.S. House Speaker Nancy Pelosi's visit to Taiwan earlier this week, deploying 20 aircraft and 14 vessels as of 5 p.m.
A total of 14 aircraft crossed the median line of the Taiwan Strait, according to Taiwan's Ministry of National Defense (MND), which strongly condemned the intrusions and said it would take action to safeguard the country's security, democracy and freedom.
A day earlier, China deployed 68 warplanes and 13 vessels as part of four days of live-fire military drills in six maritime areas around Taiwan that began Thursday, a day after Pelosi concluded her 19-hour visit to Taiwan.
At least 30 of those aircraft crossed the Taiwan Strait median line, the MND said.
The median line serves as an unofficial border separating Taiwan and China and breaching it represents a more aggressive posture than Beijing's frequent sorties into Taiwan's air defense identification zone over the past two years.
In related news, the Military News Agency reported Saturday that Taiwan's Air Force has been deploying its Patriot Advanced Capability-3 (PAC-3) missile air defense system to track and monitor Chinese military movements.
The Air Defense and Missile Command is able to respond to emergencies at any time to defend the country's airspace, the report said.
Meanwhile, the Army's Kinmen Defense Command said three unmanned aerial vehicles were spotted late Saturday in the vicinity of the offshore county, which lies just a few kilometers from the Chinese coastal city of Xiamen.
The drones were spotted flying over restricted waters around Kinmen County's main island and the nearby Beiding islet, according to the Kinmen command, and the Army responded by firing warning flares to repel them.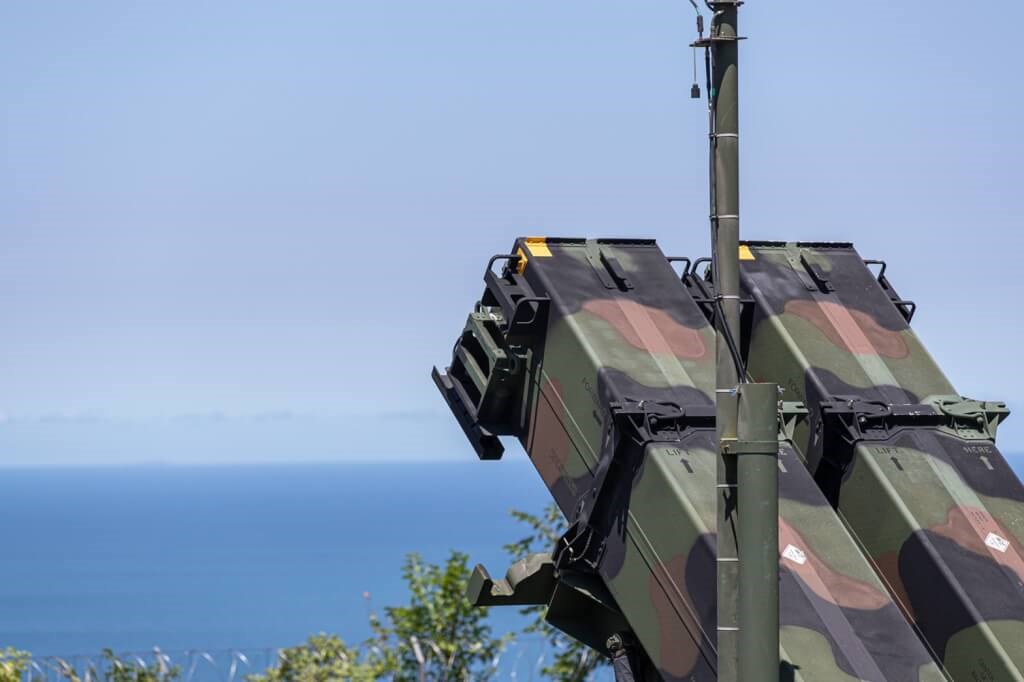 In another development Saturday, the authenticity of a Xinhua News Agency military photo posted on its online homepage that was said in the caption to be taken Friday has been called into question.
It depicted a Chinese soldier aboard a People's Liberation Army (PLA) vessel just off the east coast of Taiwan observing a Taiwanese warship in the distance with binoculars.
A "tall chimney-like structure" could be seen in the background, and was thought to be the site of the Ho-Ping Power Plant in Hualien County.
In a Facebook post Saturday, a Hualien-based whale-watching boat operator questioned the authenticity of the photo, believing that it was edited, as there were no sightings of Chinese warships reported among fishermen or whale-watching boat operators that day.
Huang Chien-liang (黃建亮), a seasoned photographer who teaches at Fu Jen Catholic University in New Taipei, said the photo appeared to be photoshopped, as the background images showing the Hualien mountains and the Taiwanese vessel looked compressed.
According to Huang, either the soldier or the vessel could have been cropped into the photo, which was of very low resolution.
Taiwan has accused China of attempting to use psychological warfare during the campaign in many ways, including by posting fake photos of its operations through its state media.
Update
Aug. 8: China changes previously announced timetable, PLA drills continue
Aug. 7: China sends 66 warplanes, 14 warships around Taiwan Sunday
Aug. 7: Visiting SVG PM urges China to stop military exercises
Aug. 7: Taiwan to hold live-fire artillery drills to test combat readiness
Related News
Aug. 6: 20 Chinese warplanes, 14 warships deployed around Taiwan: MND
Aug. 6: U.S., Japan, Australia urge China to stop military drills
Aug. 6: Defense ministry says China simulating attack on Taiwan
Aug. 5: China's drills a 'new normal' aimed at changing status quo: Experts
Aug. 4: President Tsai calls China's live-fire drills 'irresponsible act'
Aug. 4: China fires 11 Dongfeng ballistic missiles into waters off Taiwan: MND
Aug. 4: China cannot stop world leaders from visiting Taiwan: Pelosi
Aug. 3: China's military exercises aimed at blockading Taiwan: defense ministry
Aug. 3: China imposes new trade restrictions on Taiwan as Pelosi visits
Aug. 2: Visit to honor 'unwavering' U.S. commitment to Taiwan: Pelosi