Taiwan companies told to abide by China's labeling rule: MOEA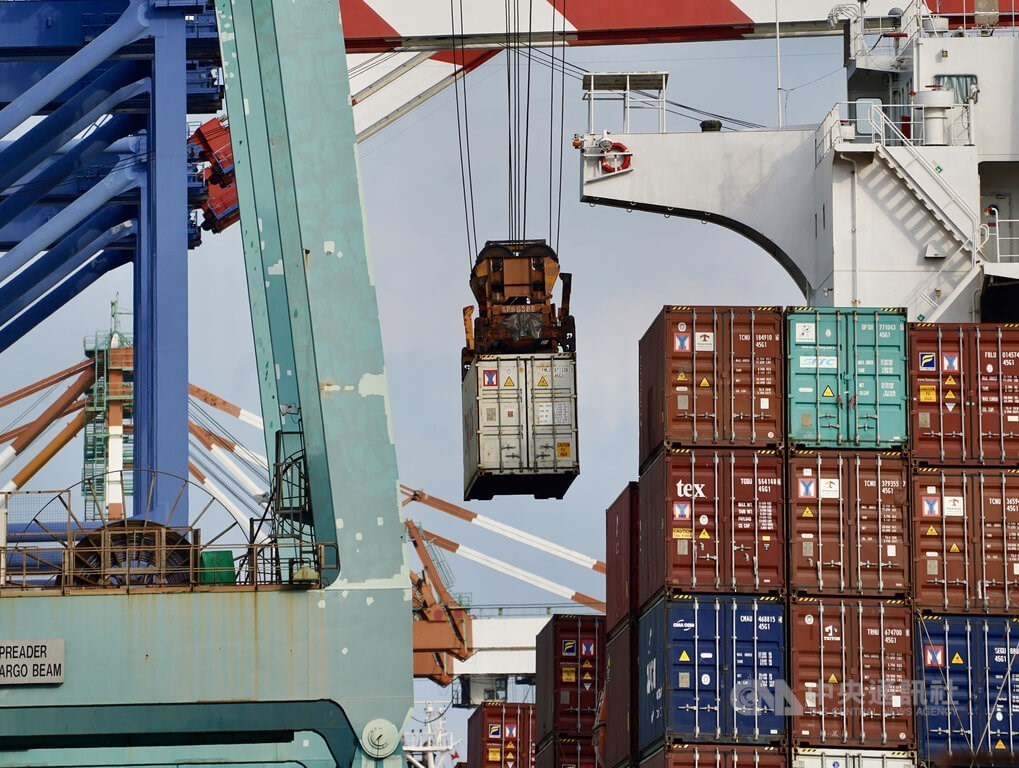 Taipei, Aug. 6 (CNA) Multiple Taiwanese companies have been told to comply with Beijing's rule on labeling for goods imported to China or risk having them be confiscated by China's customs agency, Taiwan's Ministry of Economic Affairs (MOEA) said late Friday night.
Several companies have told the MOEA that they were informed by trading companies or freight forwarders that products heading to China should not be labeled as originating from "Taiwan" or the "Republic of China (Taiwan's official name)," MOEA said in statement Friday night.
No cases of Taiwanese products being seized by Chinese customs officials because of the labeling rule had been reported to the ministry as of Friday, the MOEA said.
Nikkei Asia reported Friday, however, that shipments by Pegatron Corp., the world's second-largest electronics contract manufacturer, to its factory in Suzhou were examined by Chinese customs officials on Thursday to see if they violated the labeling rule.
In a separate report, Nikkei Asia also said Apple has told suppliers in Taiwan that China has begun to strictly enforce the labeling rule and that they should comply with it.
The enforcement of the labeling requirement would be the latest step taken by Beijing to retaliate against the visit to Taiwan by U.S. House of Representatives Speaker Nancy Pelosi earlier this week.
China has already blacklisted goods from 100 Taiwanese food manufacturers, halted the export of natural sand to Taiwan, and conducted intensive live-fire military drills in waters around Taiwan in what has been described a "blockade" of the island.
Citing unnamed sources, Nikkei Asia said the check on Pegatron goods came after the company's vice chairman, Jason Cheng (程建中), appeared at a lunch hosted by President Tsai Ing-wen (蔡英文) Wednesday to welcome Pelosi.
In a stock exchange filing Friday, Pegatron said its factories in China continued to operate normally and denied media reports that they were forced to halt operations and suspend shipments.
According to Nikkei Asia, Chinese authorities have notified manufacturers that boxes, shipping documents, cartons, and export and import declaration forms for good imported from Taiwan cannot show the words "Republic of China," "ROC" or "Taiwan."
That would be consistent with a rule set in 2015 in which China requires that goods imported from Taiwan be labeled as being from "Taiwan, China," "Chinese Taipei," or other designations that suggest Taiwan is part of Chinese territory.
The rule had not been strictly enforced in the past, however, as labels that were not in compliance would still clear Chinese customs as long as the offending parts were covered up or blanked out, a food ingredients producer told CNA.
A shift to stricter enforcement could be problematic for Taiwanese businesses, a petrochemical industry operator said Friday, because Taiwan's regulations on customs declaration prohibit the listing of goods as originating in "Taiwan, China."
As of Saturday evening, the MOEA would only say that it will monitor the latest developments and work with the Mainland Affairs Council and the Ministry of Finance (MOF) to come up with contingency plans consistent with existing mechanisms in response to the issue.
The MOF, which oversees Taiwan's Customs Administration, had not commented publicly on the issue.
Darson Chiu (邱達生), an economist with the Taiwan Institute of Economic Research, doubted, however, that China would strictly enforce the labeling requirement because of its heavy reliance on electronic parts and components imported from Taiwan.
Chiu said the U.S. has banned certain items from being exported to China as part of an ongoing tech trade war and is highly likely to further expand the restrictions, making it harder for China's tech sector to acquire much needed intermediate parts and components.
Given that situation, China will be hard-pressed to strictly enforce the rule on Taiwanese tech imports in retaliation for the Pelosi visit, Chiu said.
Update
Aug. 11: Government to spend NT$200 million on marketing food amid China bans
Aug. 8: China changes previously announced timetable, PLA drills continue
Aug. 7: China sends 66 warplanes, 14 warships around Taiwan Sunday
Aug. 7: Taiwan to hold live-fire artillery drills to test combat readiness
Related News
Aug. 6: 20 Chinese warplanes, 14 warships deployed around Taiwan: MND
Aug. 6: U.S., Japan, Australia urge China to stop military drills
Aug. 6: Defense ministry says China simulating attack on Taiwan
Aug. 5: China's drills a 'new normal' aimed at changing status quo: Experts
Aug. 4: President Tsai calls China's live-fire drills 'irresponsible act'
Aug. 4: China fires 11 Dongfeng ballistic missiles into waters off Taiwan: MND
Aug. 4: China cannot stop world leaders from visiting Taiwan: Pelosi
Aug. 3: China's military exercises aimed at blockading Taiwan: defense ministry
Aug. 3: China imposes new trade restrictions on Taiwan as Pelosi visits
Aug. 2: Visit to honor 'unwavering' U.S. commitment to Taiwan: Pelosi