China invasion attempt of Taiwan 'potentially disastrous': Blinken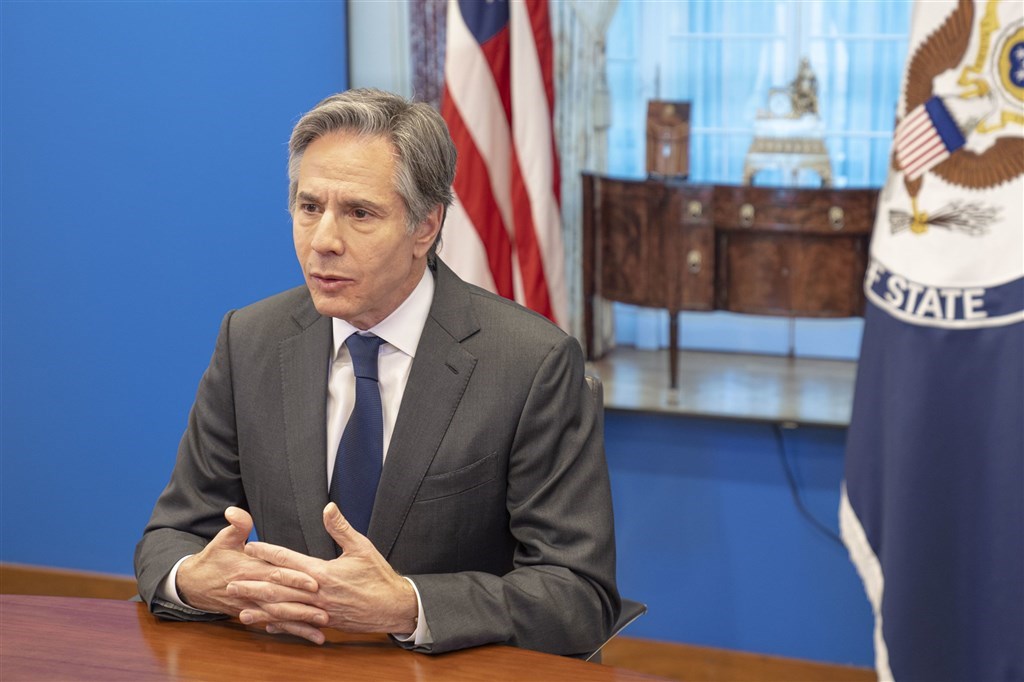 Washington, Dec. 3 (CNA) U.S. Secretary of State Antony Blinken said Friday that any move by China to invade Taiwan would be "potentially disastrous," with Washington's top diplomat reiterating that the U.S. remains committed to ensuring Taiwan's self-defense capability.
When asked to answer a question on whether China would ever invade Taiwan at the online Reuters Next conference, Blinken called any move by China to invade Taiwan "a potentially disastrous decision."
Blinken praised Taiwan for its efforts to become a strong democracy, as well as cultivate a strong economy and innovation, adding that the country had made significant contributions to the world.
He went on to state that the U.S. had been able to manage the Chinese invasion threat effectively, allowing for remarkable progress for the people in Taiwan for over 40 years.
Blinken added the U.S. had also managed the issue in a manner that allowed for stability in ties between Washington and Beijing under the "one China policy" that his country continued to adhere to.
"Unfortunately, what we've seen in the last couple of years is China trying to change that status quo by increasing the pressure on Taiwan by engaging in provocative military maneuvers and actions, by trying to isolate Taiwan and deny its engagement with the rest of the world with the international community," Blinken said, emphasizing that that was "what's dangerous."
Blinken said he hoped Chinese leaders would think very carefully about any decision to invade Taiwan that would precipitate a crisis.
He added that an invasion attempt would result in "terrible consequences" for many people, saying that an invasion of Taiwan would be in no one's interest -- starting with China.
When it came to whether the U.S. would defend Taiwan in the event of an invasion, Blinken said the U.S. remained "resolutely committed" to Taiwan and to ensuring it had the means to defend itself.
"We've been very clear and consistently clear over many years that we are committed to making sure that Taiwan has the means to defend itself ... whether that's in defense articles and services, we will continue to make good on that commitment," Blinken said.
When asked by host Anderson Cooper during a CNN town hall in Baltimore on Oct. 21 whether the U.S. "would come to Taiwan's defense if China attacked," U.S. President Joe Biden replied: "Yes, we have a commitment to do that."
In response to Biden's answer, Blinken only said in another CNN interview later in October that Washington remained "resolutely" committed to the Taiwan Relations Act (TRA).
The TRA is the law that defines the substantial but non-official diplomatic ties between the people of the U.S. and the people of Taiwan following Washington's decision to shift its recognition to Beijing from Taipei in 1979.
Since then, the act has served as the cornerstone of U.S.-Taiwan relations.
At the end of November, Reuters reported that firms and professionals from seven countries, including the U.S. and U.K., were helping Taiwan on a submarine development plan.
According to the report, the U.S. State Department notified Congress in May that the country would sell critical technologies to Taiwan for its self-developed submarine plan.
Blinken, however, declined to confirm the veracity of the report's claims.