China capable of full scale Taiwan invasion by 2025: Defense minister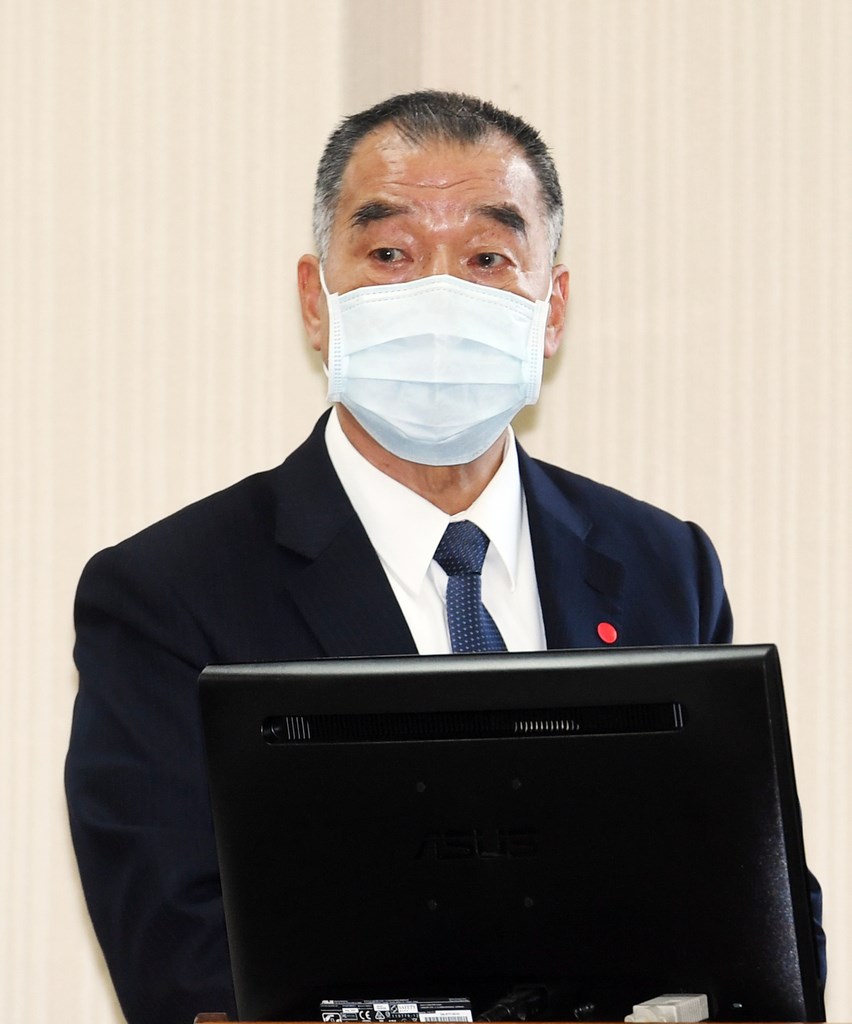 Taipei, Oct. 6 (CNA) Taiwan's Minister of National Defense Chiu Kuo-cheng (邱國正) on Wednesday said that China will be militarily capable of launching a full-scale invasion of Taiwan by 2025.
"China has the capability to invade Taiwan now," and will be capable of mounting a full scale invasion by 2025, Chiu told reporters before a legislative session convened to review a draft defense bill, when asked if China would be capable of invading Taiwan by 2025.
The current tensions across the Taiwan Strait "are really the grimmest I have seen in more than 40 years of military service," Chiu later said at the joint session of the Legislative Yuan's Foreign Affairs and National Defense Committee and Finance Committee.
While invading Taiwan right now would incur a high cost for China, by 2025, Beijing would be able to lower that cost and launch a full-scale invasion, he said.
The joint-session reviewed the draft defense bill, which proposes enhancing the capabilities of Taiwan's Air Force and Navy at a cost of NT$240 billion (US$8.57 billion) in weapons and defense systems procurement and development.
The draft bill proposes that 64 percent of spending be allocated to domestically produced anti-ship weapons, with slightly more than 50 percent of that going to the development and installment of Hsiung Feng anti-ship missiles at a cost of NT$79.7 billion.
Chiu said the Ministry of National Defense is proposing such a large budget for the research and development of Hsiung Feng anti-ship missiles because they provide obvious strategic benefits and can be manufactured expeditiously.
The MND's plan to strengthen Taiwan's sea and air defenses is likely a response to increased provocations, including recent Chinese activities within Taiwan's territorial waters and incursions into its air defense identification zone (ADIZ).
In the first five days of October, a total of 150 Chinese aircraft entered Taiwan's ADIZ, with 56 planes on Oct. 4 the largest ever number of incursions in a day.
While nations such as the U.S. and Australia have publicly condemned China's actions, former opposition Kuomintang (KMT) Chairwoman Hung Hsiu-chu (洪秀柱) suggested that the increase in People's Liberation Army (PLA) aircraft is a response to the growing deployment of naval vessels by western countries in the area.
In response, Chiu said that even if China claims that the frequent incursions are not directed at Taiwan, the nation has no choice but to remain alert.
The minister stressed that the Taiwanese military would not fire first. However, Taiwanese pilots responding to the increased number of Chinese aircraft in Taiwan's ADIZ are under a lot of pressure, which is why he visits them when possible to help boost morale, he added.