Taiwan admonishes Beijing for repression in Hong Kong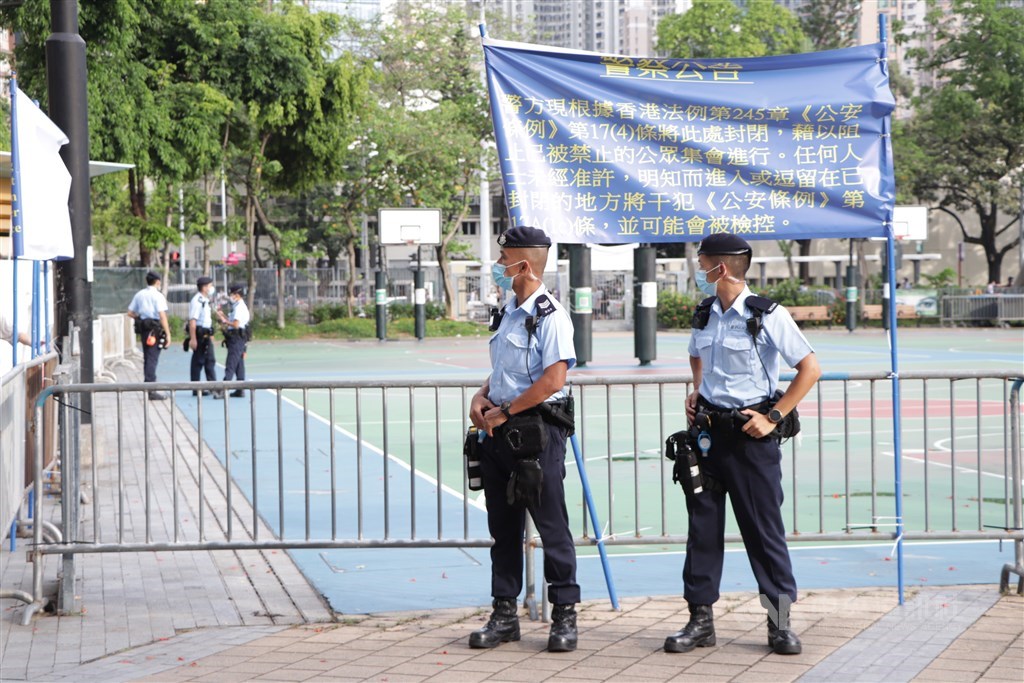 Taipei, June 5 (CNA) Taiwan's Mainland Affairs Council (MAC) on Saturday urged China's government to end its political repression after several Hong Kongers were arrested Friday for marking the 32nd anniversary of the 1989 Tiananmen Square crackdown.
In a statement responding to CNA's request for reaction to the arrests, the MAC, Taiwan's top government agency handling China policy, said both the international community and Taiwan are worried about such developments.
Freedom, democracy, human rights and rule of law are universal values cherished by Taiwan and many countries around the world, the MAC said, and it urged the "relevant parties" not to engage in political repression of its people at will.
It criticized the Chinese Communist Party (CCP) for refusing to learn from the historical lessons of the Tiananmen Square Incident and reflect on its mistakes of "governing by violence."
The Cabinet-level agency also blasted the CCP for breaking its promise to allow autonomy and freedom of expression for Hong Kong people under the "one country, two systems" model after the former British colony was handed over to Beijing in 1997.
According to news reports from local media in Hong Kong, at least six people were arrested by law enforcement officers in Hong Kong on Friday, the 32nd anniversary of the Tiananmen Square Incident.
One of them was Chow Hang Tung (鄒幸彤), a vice chairperson of the Hong Kong Alliance in Support of Patriotic Democratic Movements of China, which organized the annual vigil for the commemoration of the event in Hong Kong.
She was arrested for allegedly promoting unauthorized assembly, while others were arrested on several different charges, including physical assault, criminal damage, misconduct in public places and obstructing the police, the reports said.
The Tiananmen Square crackdown occurred on June 4, 1989 in
Beijing, when thousands of student-led demonstrators calling for democracy, free speech and a free press in China were brutally crushed by the military.
People in Hong Kong had held an annual vigil to commemorate the incident until 2020, when Hong Kong authorities began to ban such activity, citing the COVID-19 pandemic.
This year, thousands of police officers were deployed all over Hong Kong on Friday to prevent potential gatherings, especially at Victoria Park, where such vigils usually take place.
According to media reports, hundreds of people in Hong Kong still showed up near the park Friday evening with their cellphone lights on, despite the ban and police presence.