Former legislative speaker to head KMT delegation at Chinese forum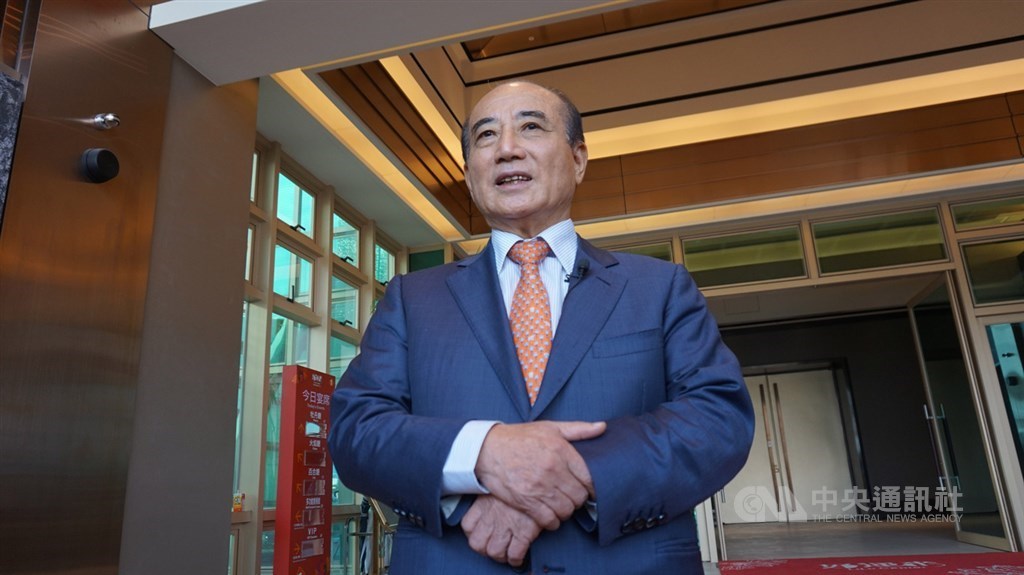 (Click here for the updated story that includes Wang's comments)
Taipei, Sept. 8 (CNA) Taiwan's main opposition Kuomintang (KMT) said Tuesday it will send a delegation headed by former Legislative Speaker Wang Jin-pyng (王金平) to China later this month to attend an annual cross-strait forum despite warnings issued by the central government.
In a press release, the KMT said Wang, a former KMT vice chairman who served as head of the nation's lawmaking body for 17 years, has been chosen to lead the delegation to attend the 12th Strait Forum in Xiamen, Fujian Province, China, to kick off on Sept. 19.
Meanwhile, KMT Secretary-General Lee Chien-lung (李乾龍), will serve as deputy head of the delegation.
The KMT's announcement was made in the wake of a warning from the ruling Democratic Progressive Party (DPP) administration that urged Taiwanese individuals and political groups not to attend the forum because to do so could be in violation of national security laws.
The Mainland Affairs Council (MAC) said Beijing has been using the forum to drum up support among Taiwanese for Chinese President Xi Jinping's plan to reunify Taiwan under the "one country, two systems" model.
The MAC also called on individuals and political groups to obey Taiwan's laws regarding cross-strait exchange, specifically the anti-infiltration law, passed into law in January. It claimed this forbids any individual or group from attending events that promote the "one country, two systems" model, to jointly safeguard Taiwan's democratic system.
Defending its decision to attend the forum, the KMT said Tuesday that the upcoming trip is crucial for cross-strait exchanges given that official dialogue between the two sides has been suspended since President Tsai Ing-wen (蔡英文) of the DPP assumed office in May 2016.
The visit is expected to promote cross-strait understanding and peace amid rising tensions between Taiwan and China during Tsai's presidency that could potentially lead to war, it added.
In addition to attending the forum, the KMT delegation will also take the opportunity to meet with Taiwanese businesses, students and teachers in Xiamen City. The delegation is scheduled to return to Taiwan on Sept. 21., it added.
The Straits Forum was first held in 2009 - when Taiwan had a KMT government - as a platform for cultural cooperation and economic exchange between the two sides.