Opposition criticizes Tsai's proposed suspension of Hong Kong act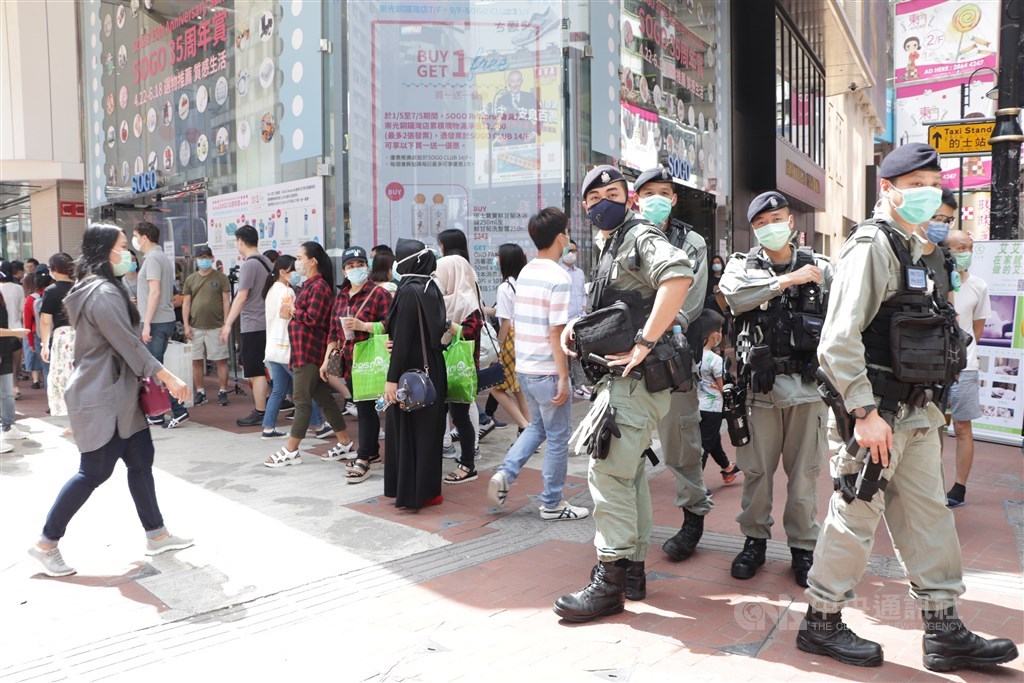 Taipei, May 25 (CNA) Three opposition parties in Taiwan on Monday expressed concern about President Tsai Ing-wen's (蔡英文) proposed suspension of the law governing its dealing with Hong Kong if China passes a new security law that would undermine the territory's autonomy.
Instead of suspending the act that gives preferential treatment to Hong Kong, the government should amend it, making it easier for Hong Kongers to seek asylum in Taiwan if the situation in their territory worsens, the opposition Kuomintang (KMT), Taiwan People's Party (TPP) and New Power Party (NPP) said.
The opposition's statements were made after Tsai on Sunday expressed concerns over the Communist Party of China's plan to impose a national security law that has been widely interpreted as a move to take full control of the territory amid a year of pro-democracy protests.
China's new national security law on Hong Kong would ban subversion, separatism or acts of foreign interference against the central Chinese government and would allow Beijing to set up "security organs" in the territory.
In effect, it will erase the "one country, two systems" framework that is meant to grant Hong Kong a high degree of autonomy, according to critics.
In a Facebook post Sunday, Tsai said that if the law is implemented, "the core values of Hong Kong's democratic freedom and judicial independence will be seriously eroded."
She said her government is closely monitoring the situation to ensure that Taiwan's national security and interests are fully protected in its bilateral exchanges with Hong Kong.
For security reasons, Tsai said her administration would consider invoking Article 60 of the Laws and Regulations Regarding Hong Kong and Macao Affairs, if the situation gets worse.
Article 60 of the law stipulates that if any change occurs in Hong Kong or Macau that endangers the security of Taiwan, the Cabinet may request the president to order a suspension of the application of "all or part of the provisions of this act."
Taiwan currently offers preferential treatment to the people of Hong Kong and Macao in terms of trade, travel and cultural relations.
Meanwhile, Taiwan's engagements with mainland China are governed by a separate law -- the Act Governing Relations between the People of the Taiwan Area and the Mainland Area -- that sets stricter restrictions on similar exchanges.
KMT Chairman Chiang Chi-chen (江啟臣) blasted the president's suggestion, saying it was an about-face after the DPP's support for the pro-democracy movement in Hong Kong in the run-up to Taiwan's presidential and legislative elections in January.
Now that Tsai and the DPP have won the elections, they are distancing themselves from Hong Kong, Chiang said.
Expressing similar views, TPP deputy caucus whip Jang Chyi-lu (張其祿) and NPP caucus whip Chiu Hsien-chih (邱顯智) said abolition of the law would be counteractive to the government's pledged support for the Hong Kong democracy movement.
All three opposition parties said an amendment to the Laws and Regulations Regarding Hong Kong and Macao Affairs would make it easier for residents of Hong Kong and Macao to seek political asylum in Taiwan, amid the political unrest in Hong Kong.
Specifically, Article 18 of the act should be amended to provide clearer and more specific guidelines regarding asylum seekers in Hong Kong and Macao, the opposition parties said.
The KMT and NPP said they have already drafted separate versions of such an amendment, which will be submitted to the Legislature soon.
Article 18 of the act stipulates that the Taiwan government can offer "necessary assistance" to people in the two special territories "whose safety and liberty are immediately threatened for political reasons."