Outlying island county magistrates in Beijing for travel ban talks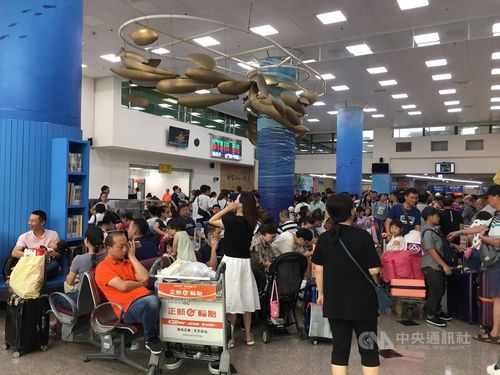 Beijing, Aug. 12 (CNA) The heads of Taiwan's three outlying counties are expected to meet with the Chinese official in charge of Taiwan affairs Monday afternoon to discuss the travel ban imposed by Beijing on independent travelers that started Aug. 1.
Kinmen County Magistrate Yang Cheng-wu (楊鎮浯) together with the heads of Penghu and Lienchiang counties, all three from the opposition Kuomintang, arrived in China Saturday, according to Kinmen County government.
The county magistrates will meet Liu Jieyi (劉結一), director of China's Taiwan Affairs Office, in Beijing Monday, where they will ask China to remove their islands from a recent ban on individual travel by Chinese nationals to Taiwan, a Kinmen county official said.
In a statement released Saturday, Kinmen County Tourism Department said China's announcement that individual travelers from 47 cities on the mainland will be banned from visiting Taiwan starting Aug. 1 has raised concerns in Kinmen over the impact on tourism and related sectors in the county.
As a result, Yang invited his counterparts from Penghu and Matsu to jointly visit Beijing to meet Chinese officials responsible for Taiwan affairs, the statement said.
Kinmen Tourism Department Director Ting Chien-kang (丁健剛) told reporters Saturday that his county hopes the mainland will separate "travel to Kinmen and Matsu" from "travel to Taiwan" because the independent travel permits for these two types of visit are different.
The county magistrates are scheduled to meet Liu at 4 p.m. Monday, according to sources familiar with the matter.
On July 31 Beijing announced that independent travelers from that country will be banned from visiting Taiwan starting August, citing the current strained cross-strait relations, five-months before Taiwan holds a presidential election in January 2020.
This is the first time Beijing has banned independent travelers from visiting Taiwan since such trips started in June 2011.
Previously, residents of 47 major Chinese cities were able to visit Taiwan as independent travelers. All others who wish to visit have to apply through selected travel agencies.
The Kinmen Tourism Department statement said that in 2012 China permitted independent travel by Chinese nationals to Kinmen via the three mini links for residents in 20 cities.
In 2015, 47 Chinese cities were opened for independent travel to Taiwan, increasing the number of cities opened for individual travel to Kinmen, Matsu and Penghu to 61, the statement added.
"The suspension (of independent travel) will cause tremendous losses to Kinmen's tourism and other industries," it said.