Visitors with Beijing propaganda agenda not welcome in Taiwan: MAC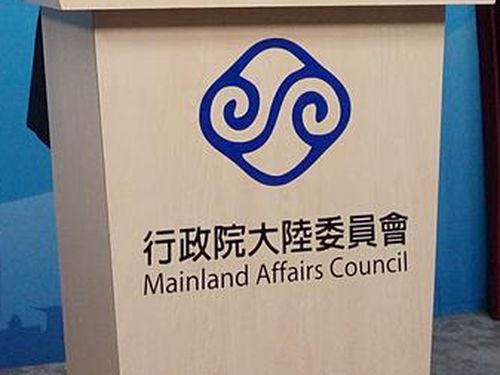 Taipei, April 16 (CNA) Chinese or any other foreign nationals who intend to visit Taiwan to engage in pro-Beijing propaganda or activities that undermine Taiwan's sovereignty will not be welcome in the country, the Mainland Affairs Council (MAC) warned Tuesday.
The statement came following recent media reports that certain groups of people from China and abroad plan to visit the country in late April to advocate unifying Taiwan with China by means of force and engaging in activities of a political nature.
In order to safeguard national security and social stability, President Tsai Ing-wen (蔡英文) has instructed all relevant government agencies to pay close attention to the issue and if necessary, ban such people from entering the country, the MAC said.
The government does not welcome Chinese nationals who totally disregard Taiwan's opinion on cross-Taiwan Strait issues while touting Chinese President Xi Jinping's "five principles" for managing cross-strait relations and his "one country, two systems" formula for Taiwan, it added.
It is also strongly against those who come to promote pro-unification activities that jeopardize national security and social stability, the council said.
According to the MAC statement, the Republic of China (Taiwan) is a country of freedom, democracy and the rule of law, whose constitution gives the people a full guarantee of freedom of speech.
However, advocating war and promoting the unification of Taiwan and China by means of force violate the universal values of peace pursued by the international community, as well as civil and political rights, it said.
The MAC also reminded certain groups of people in Taiwan to respect national interests and not take part in or organize activities that promote unification through the use of force.
Everyone should work together to help defend the country's sovereignty, democracy and way of life, it noted.