China approves request by jailed activist's wife to visit: MAC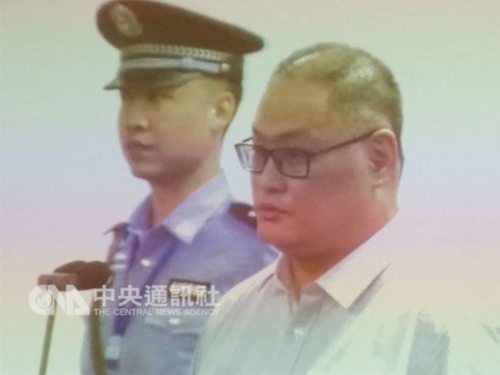 Taipei, Dec. 13 (CNA) Lee Ching-yu (李淨瑜), the wife of jailed Taiwanese democracy activist Lee Ming-che (李明哲), has received approval to visit her husband in China, Taiwan's Mainland Affairs Council (MAC) confirmed Thursday.
Chiu Chui-cheng (邱垂正), MAC deputy chief and spokesman, said at a press event in Taipei that the Chinese authorities have approved a request for Lee's wife to see her husband from Dec. 17-18.
Lee is currently imprisoned at Chishan prison in Hunan Province, Chiu said, adding that an official with the Straits Exchange Foundation (SEF) will accompany her on the upcoming trip to China.
According to SEF spokesperson Kuan An-lu (管安露) on Wednesday, the foundation was notified by a Taiwanese business association in Hunan that Lee's request for a prison visit has been approved.
Lee, a Taiwanese democracy advocate, has been detained in China since March 2017 and was sentenced to five years in prison after being convicted of "subversion of state power" in November last year.
Lee was initially imprisoned at Chishan prison, but on Oct. 19 the Taiwanese business association in Hunan said it was notified by the Chinese government that he had been transferred to Yancheng Prison in Hebei Province.
On Oct. 31, the association was again informed by the Chinese authorities that Lee had been returned to Chishan.
Since October, the Chinese authorities have turned down several requests for Lee's relatives to visit him, the most recent rejection coming in late November.