Former vice president Lien to embark on visit to Beijing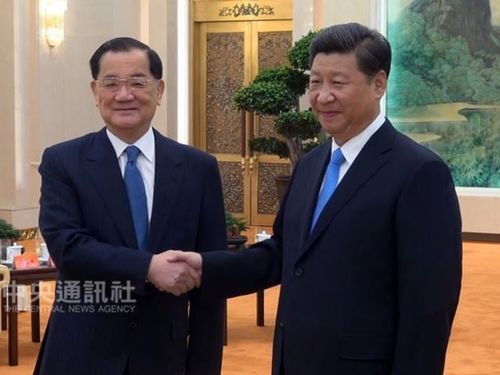 Taipei, July 11 (CNA) Former Vice President and Kuomintang (KMT) Chairperson Lien Chan (連戰) is set to leave on a nine-day visit to Beijing Thursday, according to a press release from his office Wednesday.
The former vice president is scheduled to meet with Chinese President Xi Jinping (習近平) and Vice Premier Wang Yang (汪洋) Friday morning, reported Lien's office that day.
Lien will also deliver a speech at a forum jointly hosted by a cross-strait peace foundation affiliated with his office and a research center that studies cross-strait relations during the visit to Beijing, the press release said.
Lien will visit Beijing at the head of a delegation of more than 50 people, including Taiwan's former vice premier and minister of foreign affairs John Chiang (蔣孝嚴), former minister of education Wu Ching-ji (吳清基), New Party Chairperson Yok Mu-ming (郁慕明) and former NPB baseball player Kuo Tai-yuan (郭泰源), the release reported.
Lien hopes his visit will help improve cross-strait relations and boost development in Taiwan and China for the safety, dignity and wellbeing of Taiwanese people, amid the current instability in relations, according to his office.