Financial requirements for Chinese tourists to be relaxed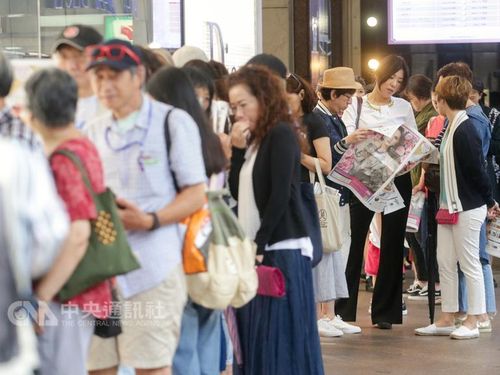 Taipei, May 13 (CNA) In an effort to boost the number of tourists visiting from China, Taiwan is planning to lower the financial threshold for Chinese tourists by accepting applicants who can show bank savings worth NT$100,000 (US$3,339) as opposed to the current requirement of NT$200,000.
The Ministry of the Interior on May 11 proposed an amendment to the Regulations Governing the Approval of People of the Mainland Area Visiting Taiwan for Purposes of Tourism to this effect.
In order to further encourage willingness among Chinese people to visit Taiwan for tourism, the ministry proposed that a valid visa can also be used as a substitute for the required financial proof.
The proposed relaxation of the rule would be applied to applicants who plan to travel either in organized groups or independently, the ministry said.
It also proposed to expand the rule that requires tour groups to include travel itineraries with their travel permit applications to those who plan to travel as individuals.
"There have been cases of Chinese people coming to Taiwan in the guise of tourists but who were actually here to make money by engaging in street begging or street performances," Hsu Chien-lin (徐健麟), head of the National Immigration Agency's public relations section, told CNA Sunday.
Most of the people detained for involvement in such illegal activities came to Taiwan as independent tourists, Hsu said, adding that listing travel itineraries as a required document for individual travelers could help prevent such cases.
Hsu dismissed concern that such a requirement would discourage independent tourists from visiting Taiwan.
"If they come to Taiwan truly for tourism purposes, they will have hotel reservations and a rough idea of their possible itineraries," according to Hsu.
The latest amendment is likely to go into effect 60 days after it was made public on May 11.