Qantas becomes latest business to bow to Chinese pressure over Taiwan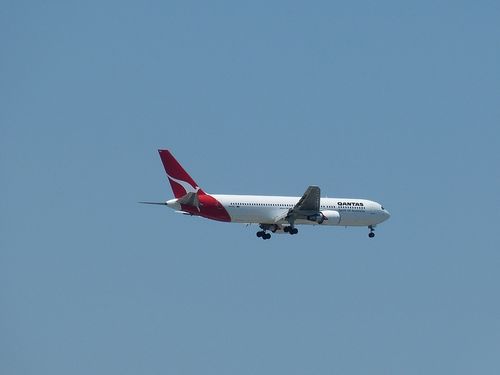 Taipei, Jan. 17 (CNA) Qantas Airways, Australia's flag carrier, is the latest company to remove references to Taiwan as a country, reportedly as a result of pressure from China.
According to a Jan. 16 story on news.com.au, an Australian news website, Qantas is being accused of giving into Chinese bullying by removing Taiwan as a separate country from its list of destinations.
The Australian website showed multiple screenshot posts from Twitter with users criticizing Qantas for its decision.
One tweet read, "@Qantas needs some geography lessons and needs to learn how to not bring shame and embarrassment onto Australia. Taiwan is NOT China."
Multiple media outlets have picked up on the story, with Business Insider, a U.S. business news website, listing the airline alongside Zara, Marriott and Delta Air Lines as one of a number of international companies that have reversed their position on Taiwan for fear of angering China.
However, unlike the other companies Qantas was not publicly reprimanded by China for listing Taiwan as a country but found and fixed the "error" during a routine review of its website, the Business Insider report noted.
All four companies have in the past week changed the information on their websites to no longer present Taiwan as a country and issued apologies to the Chinese government.
Due to an oversight, "some Chinese territories were incorrectly listed as 'countries' on parts of our website. We are correcting this error," Business Insider quoted a Qantas spokesperson as saying.
Clive Hamilton, a public-ethics professor at Australia's Charles Sturt University, called what China is doing "economic blackmail" in his interview with Business Insider.
"The People's Republic of China is engaging in economic blackmail, imposing acceptance of its geopolitical ambitions on corporations that want to operate in the country," he was quoted as saying in the Business Insider article.
China has long engaged in this sort of behavior, having in the past reportedly pressured governments in countries where it does not enjoy diplomatic ties to force Taiwan's missions to remove any reference to Taiwan as a country, including the removal of "Republic of China (Taiwan)" from the offices' official names.
Earlier in January, Taiwan's representative office in Nigeria was the latest to be forced to change its name, following offices in Bahrain, Ecuador and the United Arab Emirate.