ICAO issue -- Taiwan seeks safety, China plays politics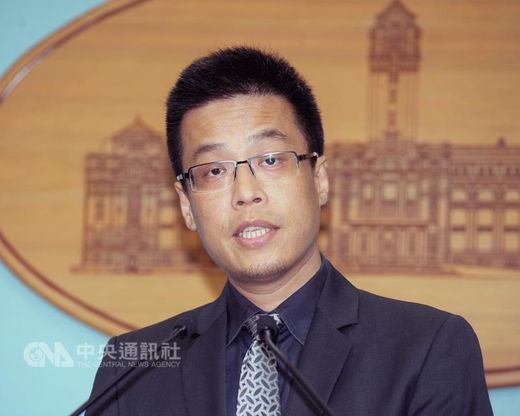 Taipei, Aug. 4 (CNA) Taiwan is seeking to join an International Civil Aviation Organization (ICAO) meeting out of concern over the safety of 58 million air passengers passing over its flight information region annually, but China said Thursday Taiwan must accept its "one China" principle to start bilateral talks over joining international bodies.
As Taiwan is in charge of air traffic control services for 1.5 million flights that carry 58 million passengers every year through the Taipei Flight Information Region (FIR), it's "absolutely necessary" that Taiwan participate in relevant international organizations, said Alex Huang (黃重諺), spokesman of the Presidential Office.
Huang was commenting on a Ministry of Foreign Affairs statement earlier in the day that Taiwan has filed an application with the ICAO secretariat to participate in its triennial assembly Sept. 27-Oct. 7 in Montreal and was asking its diplomatic allies to push for the bid.
"Out of our concern for and duty to the safety of international passengers, particularly in view of the fact that we're offering air traffic control services for 1.5 million flights and 58 million passengers annually, it is imperative that we are able to participate in relevant international organizations," said Huang.
But in Beijing, which considers Taiwan part of China, its Taiwan Affairs Office spokesman Ma Xiaoguang said China's position on this kind of issues is clear and consistent -- that an arrangement will be made through cross-Taiwan Strait talks based on the "one China" principle.
In response to a CNA question on Taiwan's plan to join ICAO, Ma said only when a political foundation that embodies the "one China" principle has been established will bilateral talks start on Taiwan's participation in international groups.
This has been clear since 2008, when both sides of the strait agreed to negotiate on the "political basis of 1992 consensus," he said, referring to a tacit understanding reached between officials of Taipei and Beijing in 1992 that there is only one China, with each side free to interpret what "one China" means.
For Taipei, "one China" means the Republic of China -- the official title of Taiwan -- while Beijing considers the People's Republic of China to be "one China" that includes Taiwan.
Ma blamed Taiwan's "new authorities" led by President Tsai Ing-wen (蔡英文) of the Democratic Progressive Party for refusing to acknowledge the "1992 consensus" and its "core meaning," leading to the suspension of cross-strait consultations.